A Spooky Comic to Start a Spooky Month
As I am conference called in, I hear Hellmouths's cowriters talking excitedly. They explain to me that they are excited for Halloween now that it's "basically around the corner." And I mean, they are right. All of October is basically a lead up to the holiday. As such, it's fitting that this particular October is starting out with the release of Hellmouth #1. You may have already read the review, but we were lucky enough to get a chance to talk with the co-writers of the crossover event.
Masterminds
The writing team for the rebooted Buffyverse crossover event is comprised of Jordie Bellaire and Jeremy Lambert.
Jordie Belaire is a two-time Eisner winning colorist who has worked on titles like Vision, Batman, Deadpool as a colorist, and writes Redlands as well being the primary author behind the new 2019 Buffy The Vampire Slayer solo title.
Jeremy Lambert is the writer of DC's Doom Patrol: Weight of the World, and Goosebumps: Monsters at Midnight, and has worked as a casting director for films like Furious 7 and La La Land.
Much like their contemporary, Bryan Hill on Angel, the two were excited and passionate about the project.
A Modernization
When asked about their feelings rebooting the franchise for 2019, their responses were similar. Joride talked about how it was "a cathartic release, a chance to go over certain things that were taboo in the 90's." She had been used to the grueling timelines as a colorist, but nothing could have prepared her to be a writer, although she mentioned that at Boom! Studios she felt like she could lean on her editors for support and that she felt respected and supported.
Jeremy discussed the challenge of working with a storied piece of media. He mentioned that he had to stop from going with first instincts with what he would think a character would say and write dialog that makes sense for this new iteration of the characters. But he loved how everything had been turned on its head with this version.
The two bantered about how it was exciting to revisit and rearrange the mythos, craft new interactions. They mentioned how their editor Jeanie Schaefer wanted the two to "shake up a reader who had watched the show, but still appreciate all of the new things." It's very clear that everyone involved is deeply in characters. Much like the original series, the story is intent on going against the grain and subverting expectations. Jeremy was intent to "remain true to the subversion. It was an overarching factor to the approach of the original and the new reboot." But both were excited about the chance to run and be free.
Looking Back / Looking Forward
When asked about what their favorite episode from the original series was, both Jordie and Jeremy in perfect unison sated "Hush", quickly followed by overlapping chattered when they also added "The Body" to the list. Jordie explained how they "like to see the heart break and the anguish. I'm sad. I'm fine" and laughed off. Jeremy recounted how they were watching the series for research years ago in 2014 and how "The Body" resonated with him deeply, and that is one the best examples of staying true to the subversion. The two also noted an appreciation for Wesley and his tragic dialog with Illyria.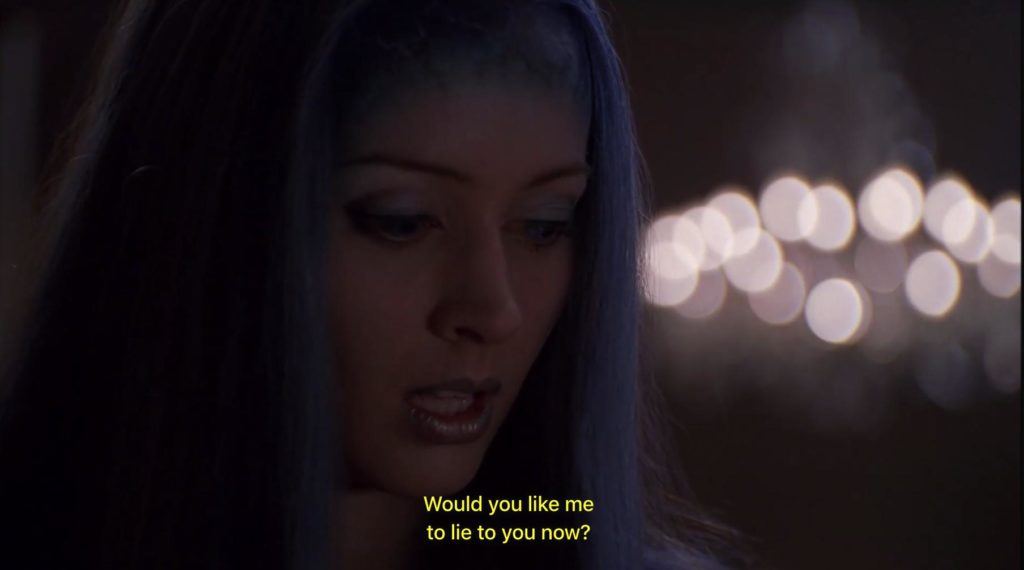 And to wrap the interview, I asked what they were hoping audiences would feel as they started reading Hellmouth #1 (Out on 10/9).
Jeremy replied "Betrayed in the best way. I would enjoy if they threw down the comic and were like 'WHAT'. That's the reaction I want." Jordie hoped that the readers were excited and genuinely wondered where the heck the story was going. She recounted how when she was younger she'd be excited to go the comic bookstore every week asking for the latest issue, having not learned at the time that comics were released monthly. But she knew that she would have been all over this event, and she hopes that the current audience will be as well. It's a good hope, and one that I think will be fulfilled.
As the interview winded down, I wished them a Happy Halloween and they did the same in return.
I expect nothing less than great from the co-writers of Hellmouth.
Want to get Black Nerd Problems updates sent directly to you? Sign up here!
Follow us on Twitter, Facebook and Instagram!