Here's what we reviewed in comics this week that you might want to check out:
Avengers #30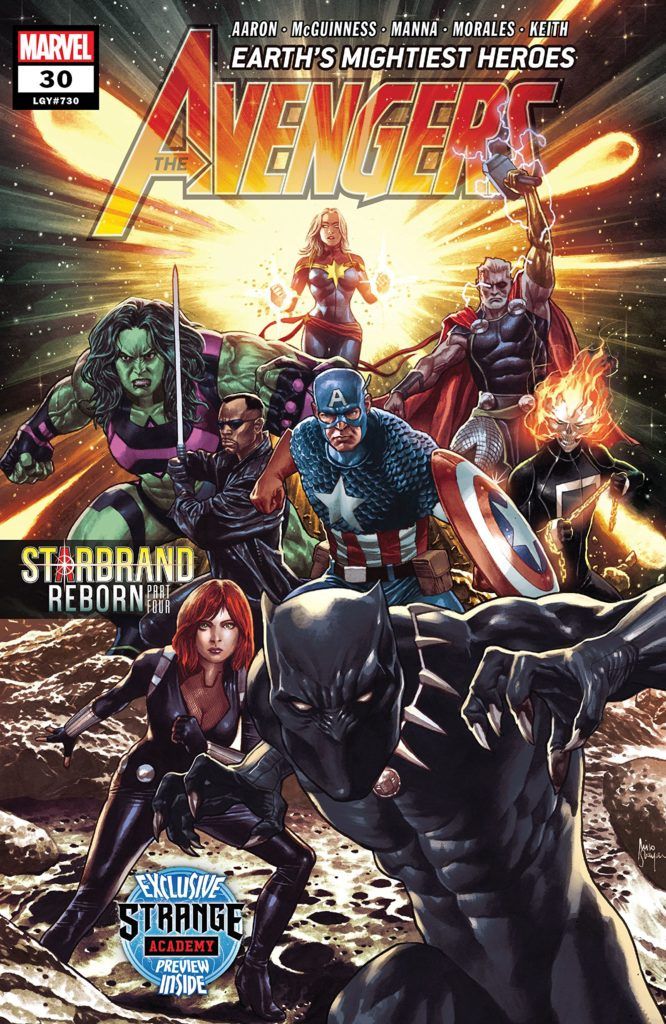 This comic got unexpectedly deep. What should have been a slugfest between heavyweights turned into that plus a tragic nod to the American immigration system. Suzanne is plagued by financial burden and finds herself, along with her husband, picking fruit for an intergalactic company. They are exploited, separated, detained, and unfairly convicted as she spends her days pregnant in a Shiar prison.
X-Men #5
X-Men #5 sets up the next arc focusing on The Vault, where time moves rapidly to spur "human adaptation along technological lines". Let's pretend that sentence makes sense and roll with it. With no ability to see what's going on in the fortress sporting a deactivated got-damned Master Mold at the entrance, the X-Men needs a team of durable mutants to investigate and report.
Justice League #39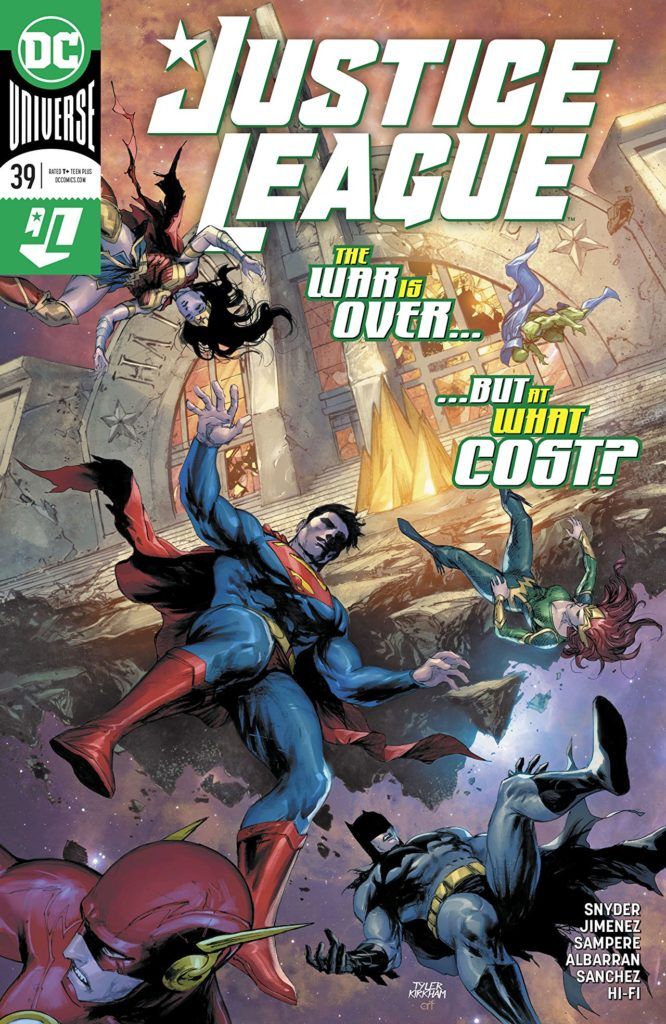 One of the greatest challenges in ongoing stories is raising the stakes without jumping the shark. This is especially the case in comic books where characters are often larger than life. The Justice League is probably at the center of this challenge. When you gather up the mightiest heroes of the world, it better be for a good reason. And if they're fighting someone who actually gives them a hard time — better yet, beats them — it has to be believable.
Suicide Squad #2

This story is only two issues in, so I suggest you go ahead and join the wave now before it gets too far ahead. To provide some quick background, the Suicide Squad is up to their usual reluctant-heroes-for-hire shenanigans. This time they've been teamed up with another group of super-powered folks known as the Revolutionaries, who have gotten wrapped up in a similar kind of deal. More people to help on crazy missions sounds great, right?
The Terrifics #24

Issue #24 wraps up the arc. The Terrifics have been battling The Terribles through time as Bizarro wreaks havoc on the timeline. By now, our characters are deep into the wibbly-wobbly, timey-wimey hi-jinks and headed to the end of all existence. It appears that they're trapped with absolutely no way out when we get a surprising return of the Noosphere, which has survived to the end of time and is surprised to see the Terrifics. As pleasantly surprised as it is, however, it can't stop the end of all creation, which is one stretched out second from occurring.

Read the Full Review Here
Now, this presents an opportunity to have something ridiculous and unexplainable happen in order to save our heroes…
What books did you check out this week that we didn't cover? Hit us in the comments or on our social media!
Want to get Black Nerd Problems updates sent directly to you? Sign up here!
Follow us on Twitter, Facebook and Instagram!