Here's what we reviewed in comics this week that you might want to check out:
Batman & the Outsiders #13
Batman & the Outsiders #13 starts the beginning of a new arc after the action-packed finale of issue #12. The Outsiders faced Ra's Al Ghul and his depleted reinforcements and kind of gave him an ass-whooping. But that wasn't before he was able to use a mysterious new weapon that could have serious implications on the state of the world.
Dark Nights: Death Metal #1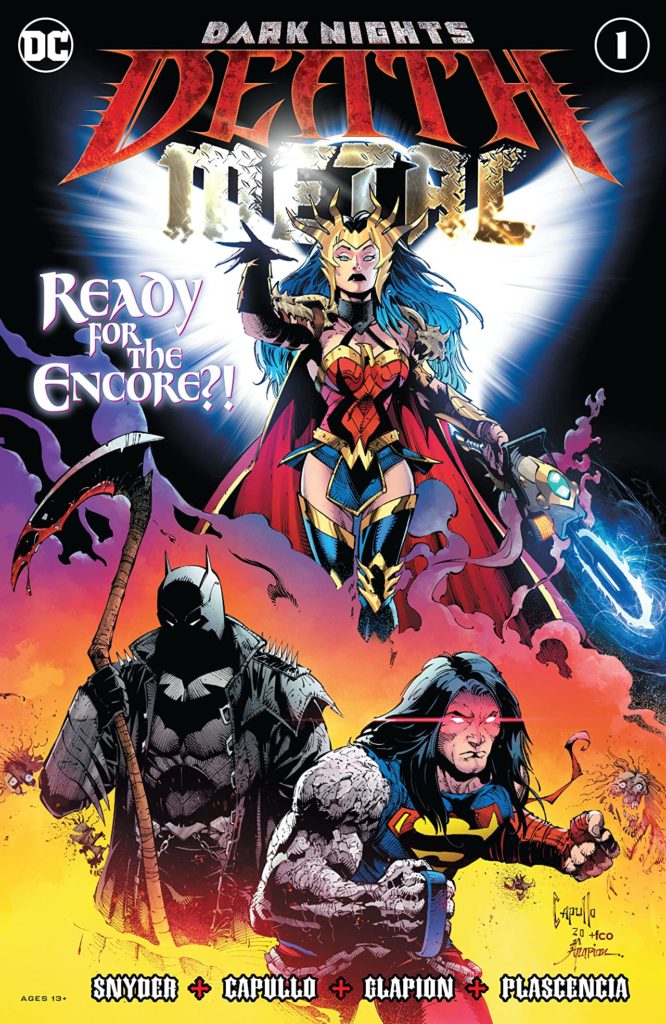 Death Metal is both a follow up of everything Scott Snyder has touched over the past few years, while also being DC's next big event. In addition to that, it's yet another combination of DC's favorite tandem of Snyder and Capullo. The story takes place in the aftermath of the Justice League's fight with Perpetua back on Scott Snyder's run on the Justice League series.
Strange Adventures #2
But before we get to that Terrific and unexpected news, we need to get into this series as a whole. For one, it is a reunion of Tom King and Mitch Gerads, the team that brought us a melancholy reimagining of Mister Miracle. That comic was what everyone was talking about for the entire year that new issues were released. It was an inevitability that these two would work together on a book again. And lo and behold, we're getting a new melancholy reimagining, this time following the hero of Rann: Adam Strange.
Don't fret about the short list. Go enjoy Juneteenth!
What books did you check out this week that we didn't cover? Hit us in the comments or on our social media!
Want to see what else we've reviewed? Check out our previous Pulls.
Want to get Black Nerd Problems updates sent directly to you? Sign up here!
Follow us on Twitter, Facebook and Instagram!