When DC launched it's new 52, it was probably the most drastic change to a major comic book line since they had grown to these huge mainstream commodities. As it followed a basic reset of almost all of their major characters and stories (some of which being dealt with currently with the Convergence crossover), a lot of issues came with it's outside of the run of the mill bemoaning about change. Popular "B" & "C" level characters were sidelined or forgotten, some were whitewashed or given aesthetic make overs that carried it's own politics (like Amanda Waller or Lobo) and some just disappeared. Few "great" things came out of New 52, but Wonder Woman written by Brian Azzarello and penciled mostly by Cliff Chiang, was one of them. Wonder Woman wasn't without its flaws or controversies. Many were turned off by the tinkering of the origin story of both Diana Prince and the Amazons (forgoing her being born of no man, but now to Zeus and the savagery of the Amazons on display). These aren't without merit and I definitely don't want to step on those that had concerns about that story and it's implications. They also, for me, don't derail the fact that it was an incredibly written Wonder Woman tale that had redefined the scale of her story in a way that may not have been done before. For those who didn't turn away from the book on principle, the acclaim for the book was large and enduring and universal.
Not long after confirmation was spreading that Man of Steel was just the first of a shared DC Universe, speculation spread that we might, MIGHT get ourselves a Wonder Woman film. The excitement behind that was basically frothing and hard to contain, especially for those that have been waiting on a big budget Wonder Woman film for so long. Then came the casting news…
I have my own opinions on Gal Gadot as Wonder Woman and I don't pretend that I speak for any large demographic with impunity, but I think it's safe to say that Warner Bros didn't cave to online petitions or their inbox being flooded by "Gadot for Diana" agendas. Actually, when she was announced, the overwhelming sentiment was, "who the hell is Gal Gadot? You mean from the Fast and Furious flicks? Her? Really?" That doesn't mean that casting a relatively unknown for a super hero role is a mistake or even a hiccup. I don't "love" Henry Cavill as Superman, but I think he fits the role pretty well. Before Marvel started convincing big name people to work for peanuts (outside of RDJ), that used to be the way it was done (except for Batman). But the announcement of Gal didn't inspire people to clear their schedule four years in advance or anything. Then weirdly, violence in the Gaza Strip erupted again, Gadot, who is Israeli weighed in on it with a pretty visceral posting on her Facebook page, and all of a sudden the Wonder Woman movie got a new, unexpected light put on it.
Fast forward a couple years and on the comic side of things, the situation for Diana has become – interesting. After Azzarello finished his prolific run, much was made about the wife and husband duo of Merideth and David Finch take over the reins to DC Comics' most historic woman superhero, but newest mythological god. Things got a bit rocky when David tried to tackle the word feminism in relation to Wonder Woman. That didn't go well . Then the actual book began to come out and the critics haven't exactly been falling over themselves to praise it. Whether it be the sometimes generic and disjointed storytelling or the questionable and often inconsistent artistic portrayal of Diana, the credibility has taken a hit. Maybe DC has a different metric for the success of this new creative team as the book still sells (I would argue that Wonder Woman is going to sell regardless of quality), but it's fair to say that the enthusiasm has waned for this comic book.
[quote_right]"Before Marvel started convincing big name people to work for peanuts (outside of RDJ), that used to be the way it was done (except for Batman)…"[/quote_right]On the movie side, the project got a jolt when universally loved and acclaimed director Michelle MacLaren was confirmed to be directing it. You now had the most noted director of many of the most popular episodes in some of the most popular TV shows in recent memory, specifically, Breaking Bad and Game of Thrones. Personally, this was the only beacon of light for me in regards to this movie, but that came crashing down last week. MacLaren was removed from Wonder Woman over "creative differences" and replaced with (at least) another woman in Patty Jenkins, who is best known for directing Monster with Charlize Theron (with Theron winning an Oscar). Or maybe you know Jenkins because she was supposed to direct Thor 2, but was given the boot in similar fashion.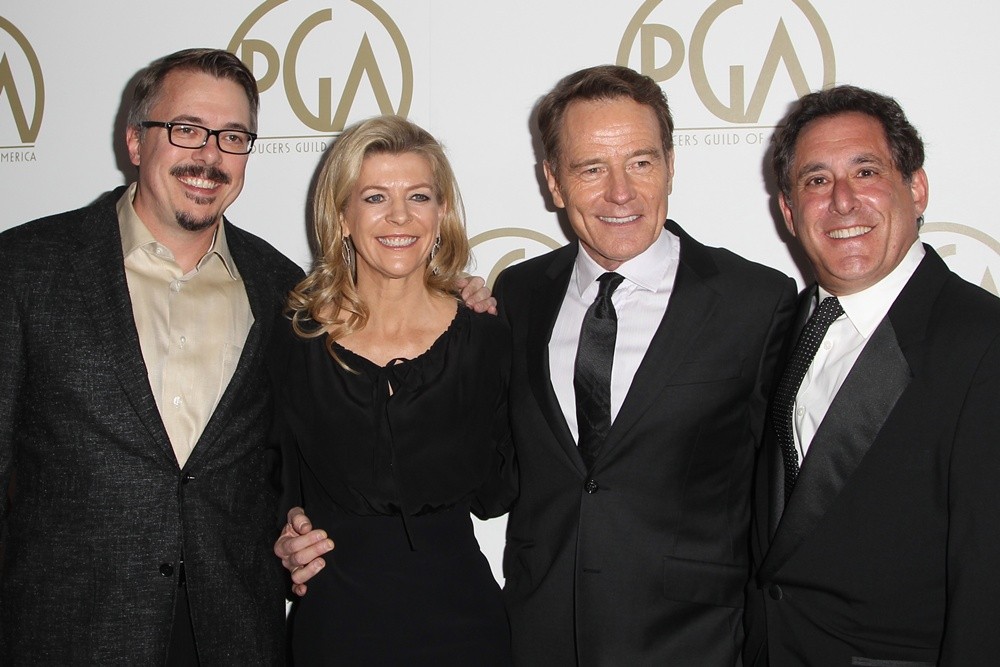 As big a fan as I am of Wonder Woman (and I am a huge fan), there's a simple reality here: She isn't what she once was in the mainstream conversation. Comic books are still super popular, but they aren't as popular as the movies and TV shows adapted from them. Wonder Woman reminds me of the Tennessee Volunteers Women's Basketball team. There was a point when Tennessee was dominant, winning championship year after year. This occurred mostly, when College Women's Hoops was pretty shallow and very few real contenders to win each year. Eventually that caught up to Tennessee and other teams started knocking them off the kill (namely UConn, but other teams as well). In comics, the field of popular women as superheroes has deepened too much for that kind of dominance. Whether it's Storm, Captain and Ms. Marvel, Batgirl or even Alana of Saga or Kamau of Bitch Planet, the tide is rising for feminist heroes across the comic book landscape. Now Wonder Woman is always Wonder Woman, and I don't think she'll be overtaken, simply for the fact for how long she's been around and that her costume / armor is draped in the American flag (and is, ya know, white). But the market share and therefore the overall relevance for Wonder Woman is probably smaller now, than it ever has been since she became popular.
[quote_left]"I don't think she'll be overtaken, simply for the fact for how long she's been around and that her costume / armor is draped in the American flag…"[/quote_left]The announcement of her solo movie should've changed that. The welcoming of another woman writer penning her comic book should've changed that. Instead we're left with a lot of uncertainty, lower confidence and whole lot of 'meh' for the most iconic fictional woman created. DC Comics can't really afford to give up ground on her stature, but really, neither can the comics industry as a whole when it is going through some very tense growing pains in diversification. Maybe the Finch crew will turn the comic book around (the art at least, has gotten more consistent in recent issues). Maybe Patty and Gal Gadot will find strike some balance that gives Diana a proper cinematic ride. None of those are definite, but what is, is that Wonder Woman needs it, more than ever.
Are you following Black Nerd Problems on Twitter, Facebook, Tumblr or Google+?