During the recent Game Devs of Color Expo, Black Nerd Problems had the opportunity to talk with several developers behind some of the great games on the show floor. We picked their brains about what makes a show dedicated to such a diverse crowd of gamers so important. Here's what they had to say, edited for length. Let's get some thoughts from the devs.
---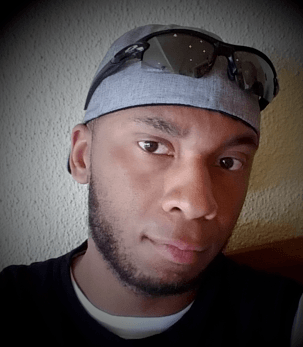 To be honest, we've done PAX and stuff before, and we've almost always been the only black developers there. We didn't even know that something like this existed. So we decided, yeah let's do it. This has been awesome. To be able to be like "This is a conference for you." I mean, this is a pretty awesome thing to have. This has been [great], so far, I've only been three hours and it's already exceeded my expectations. Really good crowd and stuff too.
It might not be the image of game developers but like every race and color play games, without fail. Even if you are not developing, they are interested in the games. I always feel like if you play games, there is a 30-40% chance that you are interested in making them too. The connection is there. I think the idea is really good. We plan on coming back here pretty much every year that we have something to show.
– Khalil Abdullah, Decoy Games / Swimsanity
I was here last year because one of my friends invited me to the show with her, and I kind of liked it just because it's the only kind of game dev community that, you know, has so much diversity. I live around the Santa Monica area right now, in LA, which is where all the game things are. If you go there, things are like skewed one race. So, it's really nice coming to New York because New York is like a [Melting] pot.
It's super friendly, everyone is like really friendly. I feel like it's a little more open too because I've been to events at more academic places and it feels like people are judging you a little bit. You know, I come here with like buggy code and stuff like that and people are more [about] helping you here instead just experiencing your game.
I think it's really important. I'm hoping this is going to turn into an Indiecade situation.
– Nivetha Kannan, Red Lime Games / Belle Tower
It's really great. People ask really great questions. I think the variety of games is really interesting, the different types of games you see here. I think it's important, you know? As a gamer, I want people to play more different games. I want the game industry to keep growing and show people what an art form it can be. Seeing different types of people making games is just hugely important to me.
– Miko Charbonneau, Pretty Smart Games / Code Romantic
Game Devs of Color is incredible. I knew about this event even one year ago. I saw the rumblings of devs being so excited by this event, and I can see why because there is so much good energy. Everyone's been so respectful and this is such a safe space as well. You see everyone having their own self-expression. It's welcoming LGBTQ+ people, people of color, and it's just incredible.
The community is great. New York has always had a very vibrant scene. It's lovely to enjoy that even though I'm an outsider. It's nice to see friends again. It's my first time experiencing it.
I think it's incredibly important. I think it's going to open new doors. I suspect it's going to create business and new promotional opportunities for the people who are showcasing today and who are speaking of course. It's lovely that they made it very accessible to developers and people in the games industry. To give talks that are all open captioned so people can see it, even if they might not be able to hear the conversation. I really hope that there are more events like this in the world. I know that it's definitely a standard that most people can strive towards, and I hope that it will grow bigger in the coming years.
– Tanya Kan, Vivid Foundry / Solace State
It's a conference expo that we really believe in and care about because finding community, right? A meaningful community as a developer, as a creative that's really hard to do, hard to find. We've exhibited in previous years before, and we know that the community is there. So, it's just kinda like sharing the love we have for this place. That's why we are here.
It's a lot of positivity. You see people sharing their experiences, their stories. You have devs who want each other to succeed, bring each other up, we have a lot of that here. You know it feels good to be [here].
This event is unique. There's a lot of really thoughtful considerations to it, with the way the conference is curated, the games are curated, and how it brings people together. But at that same time, we shouldn't be unique, this should be a standard that we work up to. So, we are building this so that there is another event and another event. This isn't the last event. We are going to do more. So, it's about creating a new normal.
– GJ Lee, The Sheep's Meow / Exposure
---
There you have it from the people behind the games. It's a unique feeling to see a diverse crowd of developers feel so welcome. It's proof that Game Devs of Color is doing something amazing and that people of color and developers of color are responding to their efforts. Find out more about our thoughts on the Game Devs of Color Expo, and check out our highlights of the show.
Want to get Black Nerd Problems updates sent directly to you? Sign up here!
---
Follow us on Twitter, Facebook,Instagram, Tumblr, YouTube and Google+?