Have you ever wondered what it would be like to raise a superhero?
Netflix has officially given Raising Dion its highly anticipated release date of October 4th. We finally have actual footage to feast our eyes on, and let me say that it has been worth the wait!! BNP has been up on Raising Dion since 2015 when the comic was turned into a short film, which gained enough buzz to be picked up by Michael B. Jordan and Netflix. We knew it was going to be those flames, but who could've expected this to be one of the best looking non-Marvel superhero properties since Nolan's Batman trilogy? The complimentary short film is must watch material and gives you an idea of what to expect from the show, though things will get much deeper.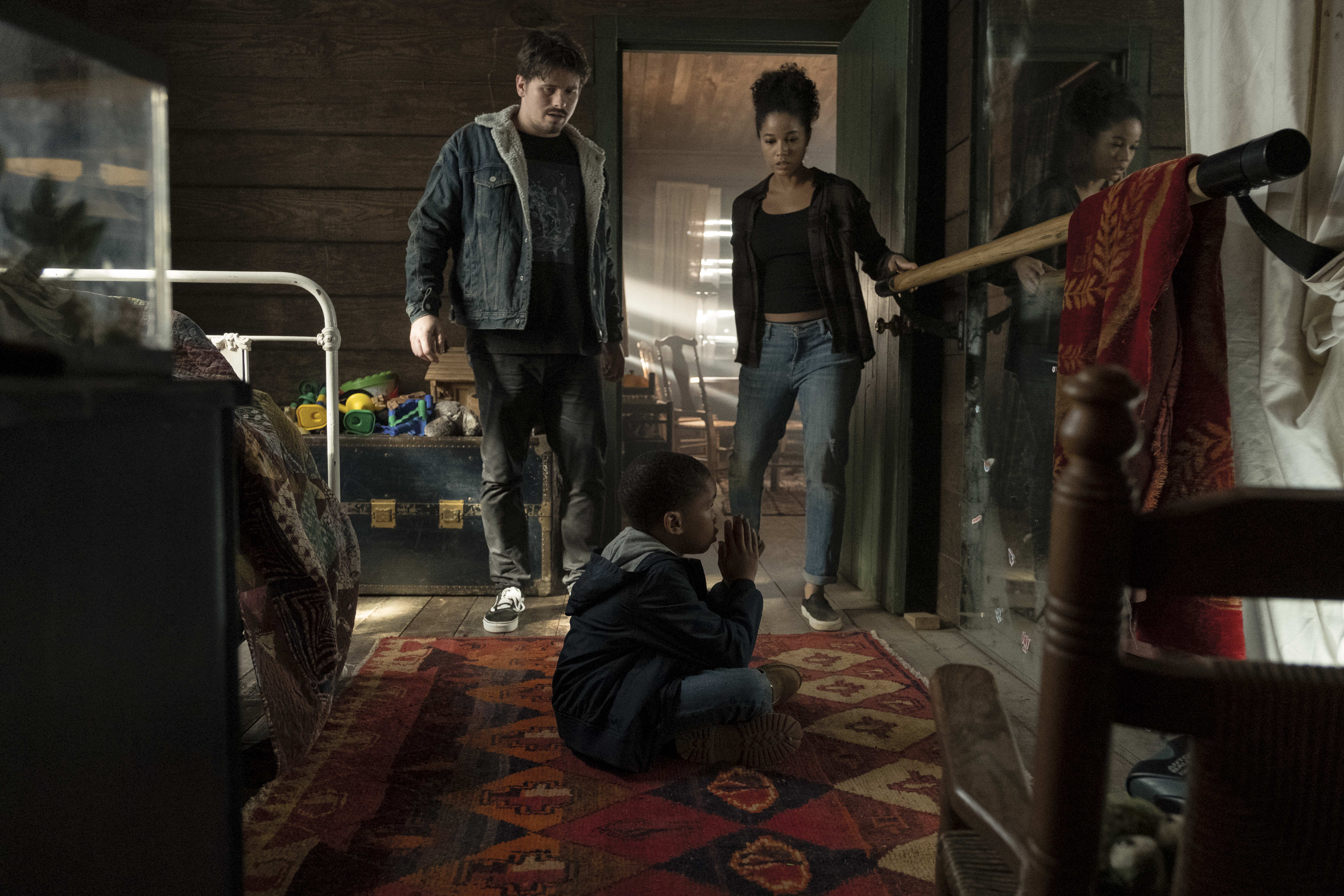 This bad boy could have all the heart of a Fruitvale Station production. Just the quick phone video of Dion's dad, Mark Warren, asking about their son and describing how much he misses his "lil man" and saying how "special" he is tugs on the heart strings, knowing that Nicole and Dion lost him years ago. Not only does this show appear to have heart but it also seems to be leaning into a technologically advanced future without beating us over the head with the idea of innovative this and advanced that. We get a glimpse of the company, Biona, where Mark was working on world changing, groundbreaking research to slow human metabolism, innovate minimal sleep, and who knows what other super power worthy ideas.
The moment Dion walked his adorable self into the middle of the street to pick up that strangers dropped stuffed animal, you had to have felt the surge of excitement rising because there was no other way that scene could've ended without witnessing one of his phenomenal abilities. As soon as that boy hit the Nightcrawler bamf! teleport to his mom, the hype took over me!! From there on out this trailer transcends to cinematic levels of dopeness. Those airborne spheres of water with encapsulated fish swimming inside them look remarkably good. The moment where Dion pokes at the Fruit Loops stuck in speed force suspended animation brought out the child in me that once believed there might be a super power hidden inside these here veins. Such a special moment that they lifted directly from the original short, and rightfully so.
What wasn't lifted directly from that take on Raising Dion is the much lighter-skinned version of Dion's mother, Nicole. I don't know how much say Michael B. Jordan had in this decision, but my guy attached his name to this property years ago and should've known we were gonna come through looking for mom dukes not cousin Hillary. To be fair, the role wasn't recast, but this seemingly targeted choice in casting will certainly raise some eyebrows. No disrespect to Alisha Wainwright, who appears to do a fine job as Nicole, but after the short featured a dark-skinned woman that exuded Black mother feels, this feels like another Hollywood slap in the face.
Despite the low-key lightwashing, this trailer excites me because I love a good mother and son against the world story. Growing up without a father myself, I can appreciate the decision to fill your child with every iota of yourself in the hope that he will be given a chance at a bright future, thanks to her sacrifice. I don't know how I feel about Jason Ritter, as the white ally but he seems to be doing alright in his supporting role. Then there's the enigmatic one, Michael B. Jordan himself. He has somehow taken over the Will Smith role as the go-to Black man in Hollywood, and I'm excited to see him bring Mark Warren to life, even if it's just for him to perish in a mysterious storm that definitely won't wind up being the ultimate evil that Dion has to face by the end of this Stranger Things meets X-Men superhero tale. Ja'Siah Young is off to the races as a young actor and I hope this winds up a triumphant starring role.

Check back in with us on October 4th, as we'll be livetweeting this one as soon as it drops. Recaps will follow, and Black boys all around the world will once again have the opportunity to rejoice at a hero they can see themselves as, and this time, it's one their own age. Isn't that something?
Want to get Black Nerd Problems updates sent directly to you? Sign up here!
Follow us on Twitter, Facebook and Instagram!