If you're anything like me, you have been loving this burst of spooky fashion and ghostly styles popping up during this glorious month of Halloween. I have compiled some outrageous pictures of gorgeous ghouls and gals to inspire you all to get there this spoopy Halloween season and be the best witch you can be! After all, it certainly is the most wonderful time of year.
Kurenai Kiba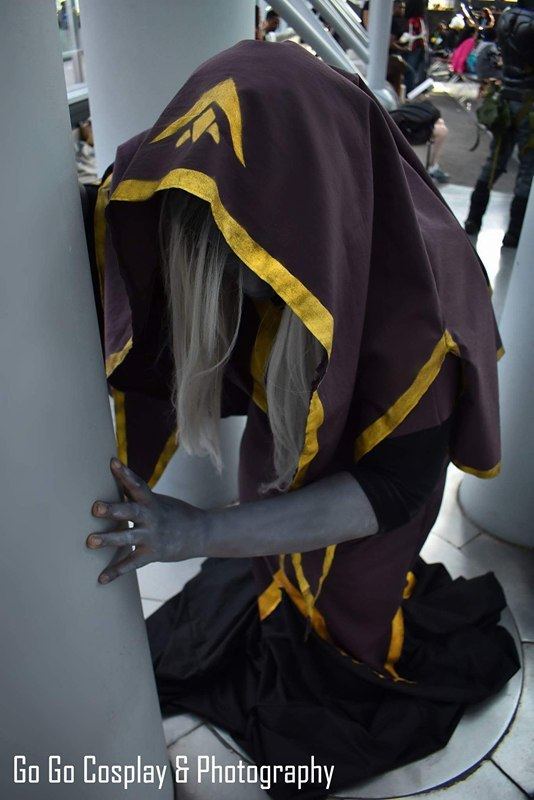 Where you can see more Halloween cosplay: @Kurenai Kiba
Photography Credit: Lilhevn of Go Go Cosplay and Photography
Cosplaying: Haggar from Voltron: Legendary Defender
TaLynn Kel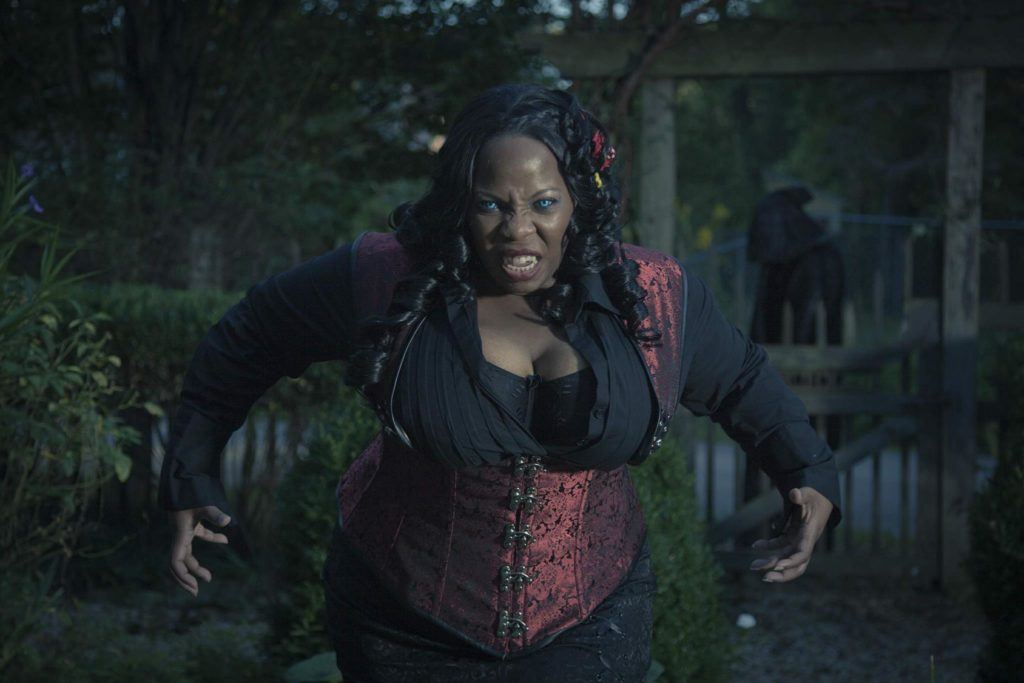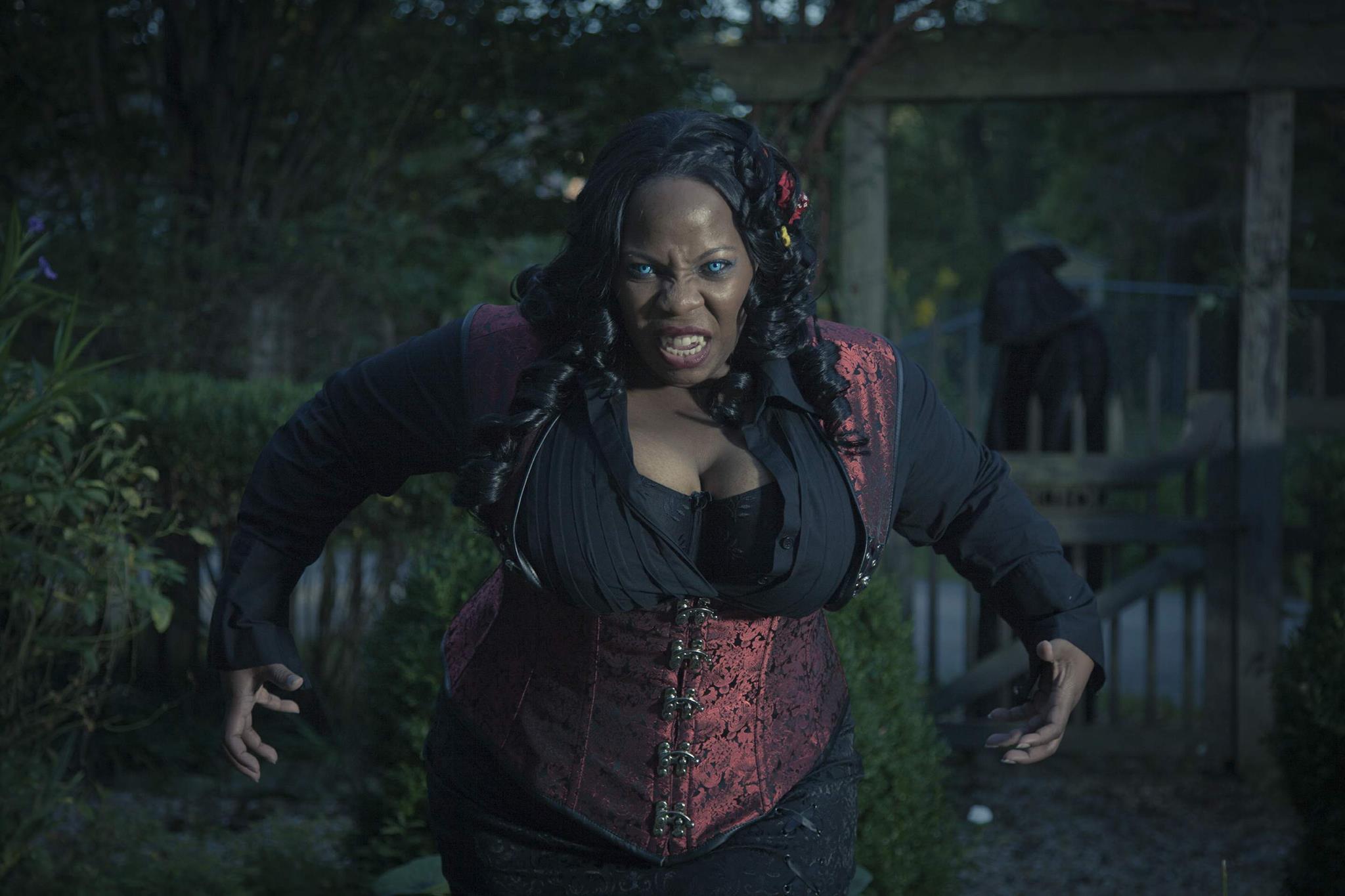 Where you can see more Halloween cosplay: @talynnkel
Photography Credit: Dru Phillips of theampimage.com
Cosplaying: A scary vampire
From TaLynn, proving you can do a lot with "Closet Cosplay": "This is a vampire cosplay. I do a lot of "closet cosplay" and I love corsets. I bought that one with no specific use in mind. The shirt is a work blouse and the skirt I purchased 'cuz I thought it was pretty. The wig is actually my wedding wig. I repurposed it cuz, why not? The fangs are custom made. There used to be a guy who would come to DragonCon and make them on the spot. They snap on and are color matched. I've had them for about 10 years now."
Kali Neko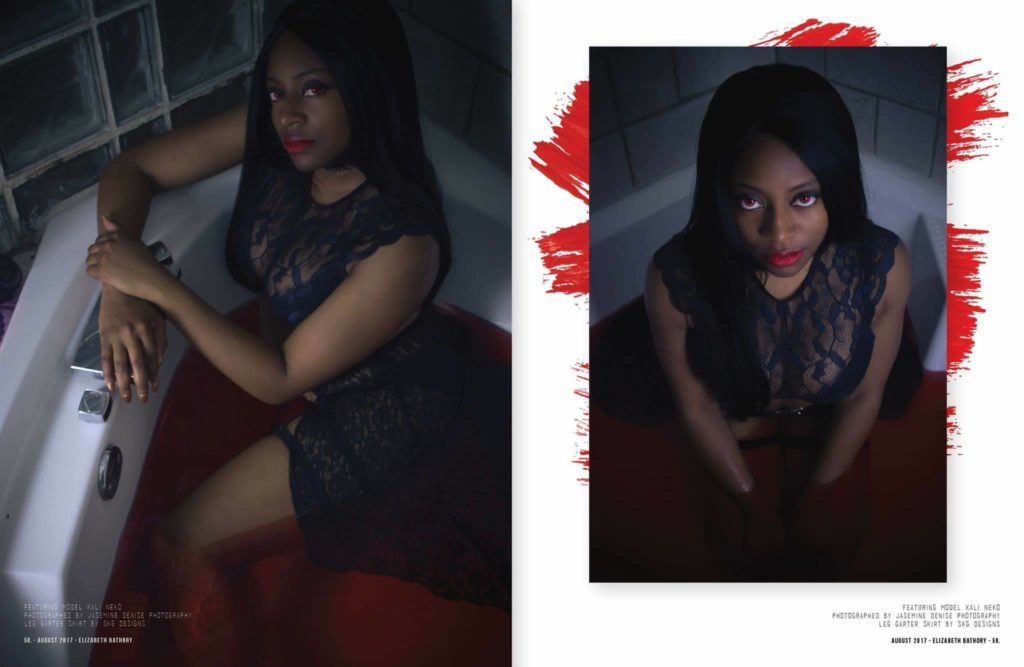 Where you can see more Halloween cosplay:
@kali_neko
Photography Credit:
Jasmine Denise Photography
Cosplaying: Madam Bathory
From Kali, talking about the inspiration for this cosplay, originally published in
Gothesque Magazine
: "It was a magazine submission with an Elizabeth Bathory theme and I wanted to channel her as a youthful beautiful blood queen based on her history and infamy."
CJ Rose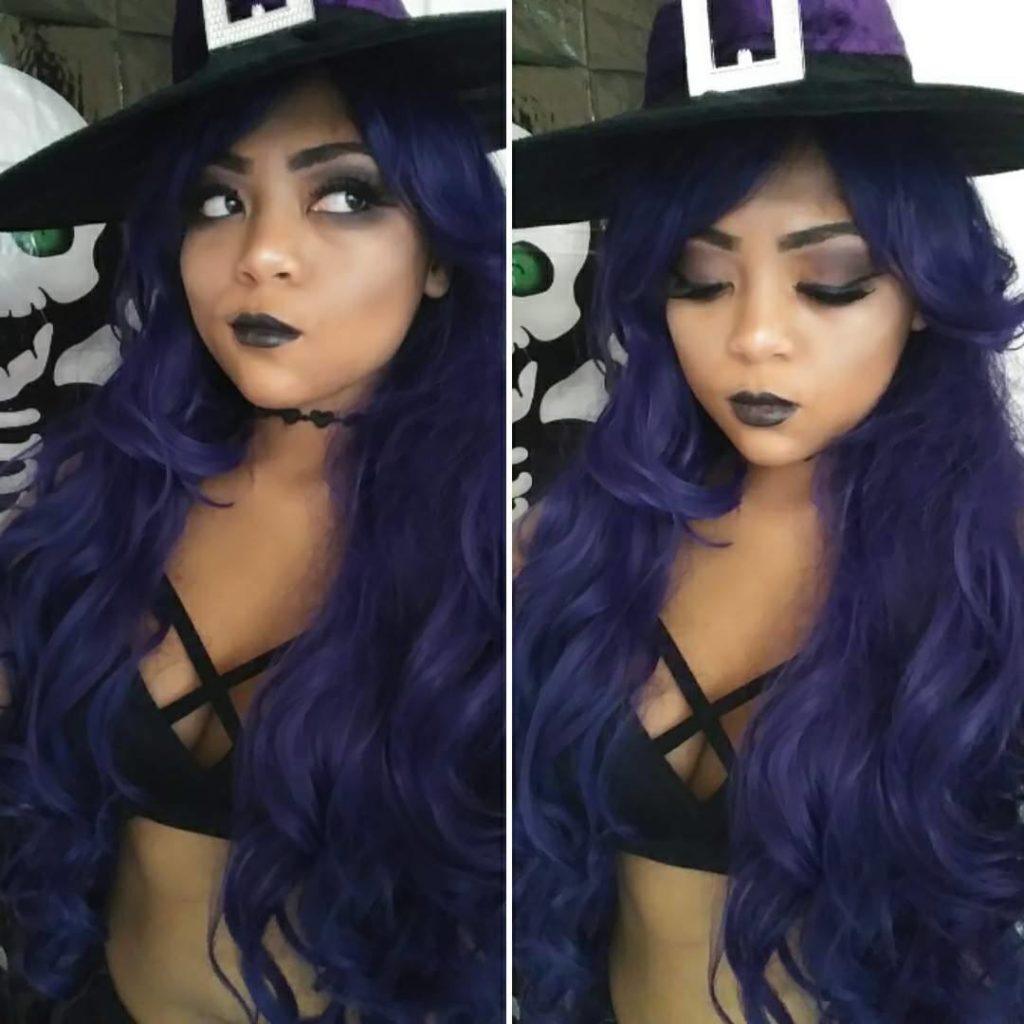 Where you can see more Halloween cosplay: @yakfrost
Cosplaying: Your local witch
From Yakfrost on keeping it simple: "The witch hat was cheap and black and purple and I wanted to make a look based off it with things in my closet. I decided to use a long purple wig and use a black crop top. The makeup I wanted to be dark but cute!"
Do At Home Halloween Looks
Here are a couple of casual but fun looks from other cosplayers that you could pull off at the office Halloween party.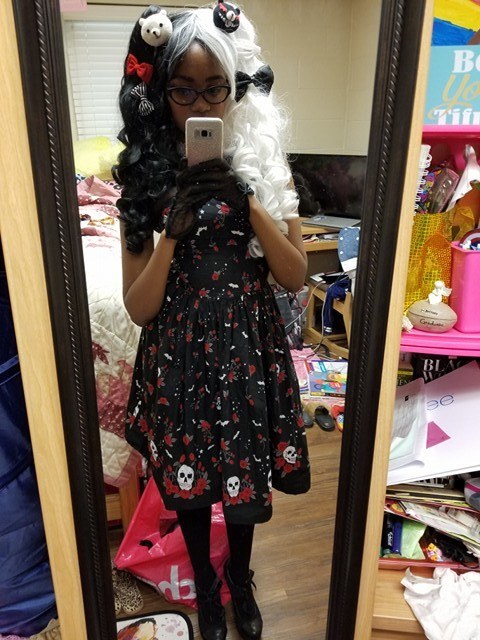 Name: @princess.b.moore

Name: Brandi, cosplaying Lydia Deetz from the Beetlejuice Animated Series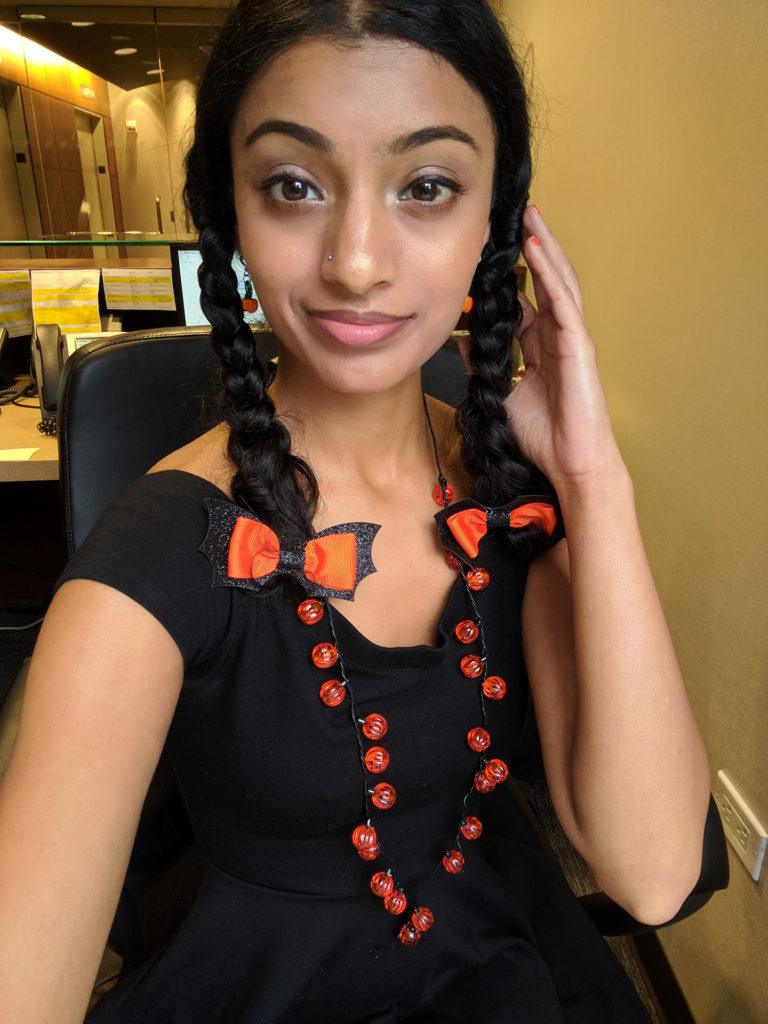 Name: Monica in a classic, extra pumpkin-y shot with bows from Walgreens!
Halloween Shopping
If you're still wondering how to ghoul-up your closet, check out some of these awesome stores that offer magical-spooky looks:
Adorned by Chi
Sweet Bitz
Miss Candyholic
Are you following Black Nerd Problems on Twitter, Facebook, Tumblr or Google+?