For all you Dragonball Z fans, I have a question for you. Have you ever thought to yourself, "Wow, I wish I could dress like Goku"? "I want the same armor as Vegeta"? "Why can't I be perfect like Cell?" Ladies have you ever thought, "Android 18 is not the only one who can rock that top"? If you've ever asked yourself any of these questions, I have the answer for you!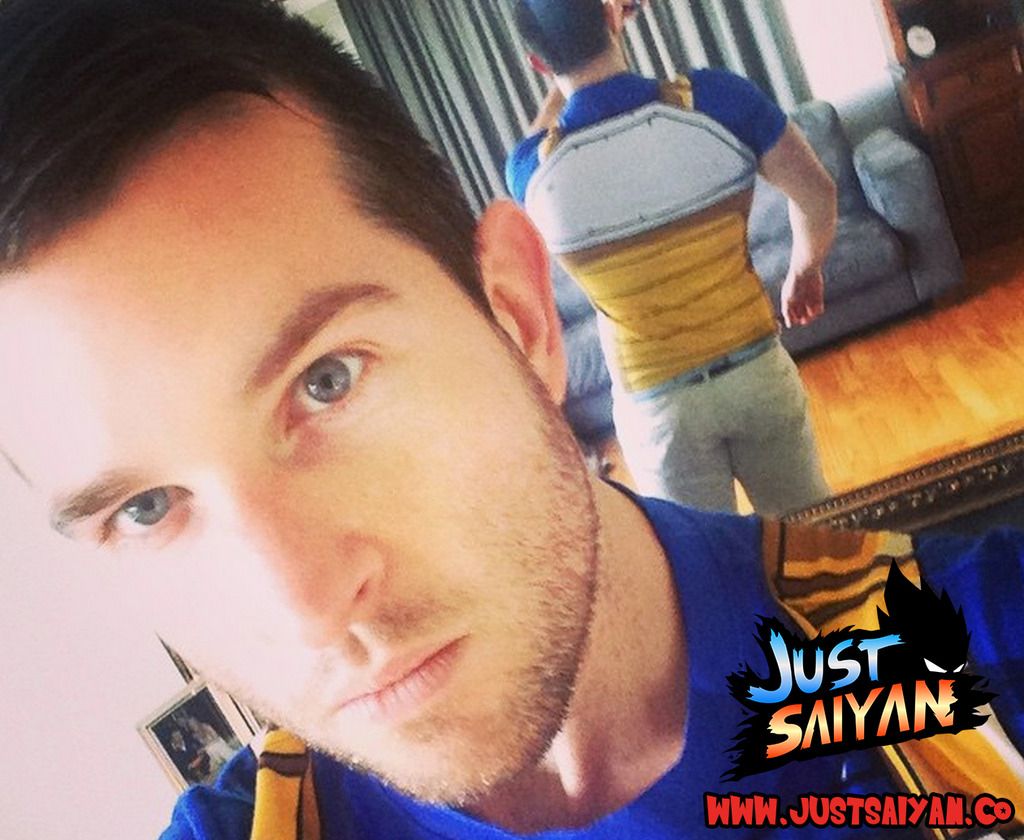 Chief Saiyan Mark Norman, the owner of JustSaiyan, created a wonderful opportunity for us all to dress up and feel like our favorite DBZ characters. I asked him a few questions about this project and here's what he had to say!
Black Nerd Problems: First off, what is your name and your position at JustSaiyan?
Mark: My name is Mark Norman :), and my position is owner or Chief Saiyan so to speak 🙂
BNP: Is this a solo project or do you have a team?
Mark: This originally started out as a 2 man team, and we are to this day still a solid 2 man team, but I do work with great talented people all over the world to keep JustSaiyan going. People in France, Spain, Mexico and even the USA and Canada 🙂
BNP: How did you come up with JustSaiyan?
Mark: Did I intentionally set out to create JustSaiyan? No, no I didn't – I simply wanted the DBZ shirt that I have always wanted, but could never find – for my 26th Birthday.
It just kind of happened. I only wanted these for myself and Javier and I came up with the first designs for the shirts. I got told I should put them on Reddit to see what people thought – and it really blew up from there. I didn't have anything other than a deep desire to have the best DBZ t-shirt that made me look like Goku and Vegeta.
From there it has been a rush trying to just make other people as happy as I am when I first received my first edition JustSaiyan Gear – this makes me happy!
BNP: How'd you come up with the name? It's very clever 🙂
Mark: Haha, in my home, "just saying" is one of those terms you use, after you have said something possibly provocative – meaning you're not afraid to speak your mind. The name JustSaiyan is synonymous with DB and especially the awesome series by Team Four Star. I thought bringing the two together fits what these shirts are – the best kind of DB statement!!!
BNP: Are you a Dragonball Z Fan?
Mark: YES!!! HUGE – I think my story will relate with a lot of others. DBZ had a huge influence over my life – I would never miss an episode, sprinting home from school just to make the start (Rock the Dragon). If there was a DB Fan Ranking, I would be high up it lol!!
What I got out of DBZ when I was young was a strong work ethic which crossed over into my training, especially after seeing Goku go SSJ for the first time and taking on Frieza.
I was not a reader of the Manga however until I grew up and left home!! Which I like ALOT!
BNP: Why choose Dragonball Z, instead of shows like Naruto?
Mark: Um to be honest, I didn't choose DBZ – DBZ chose me 😉 it was fate 😀
I like other animes but in NZ we didn't get Naruto really, and instead there were cartoons like Yug-Gi-Oh! etc, so blame the tv casters 😛 haha jokes!!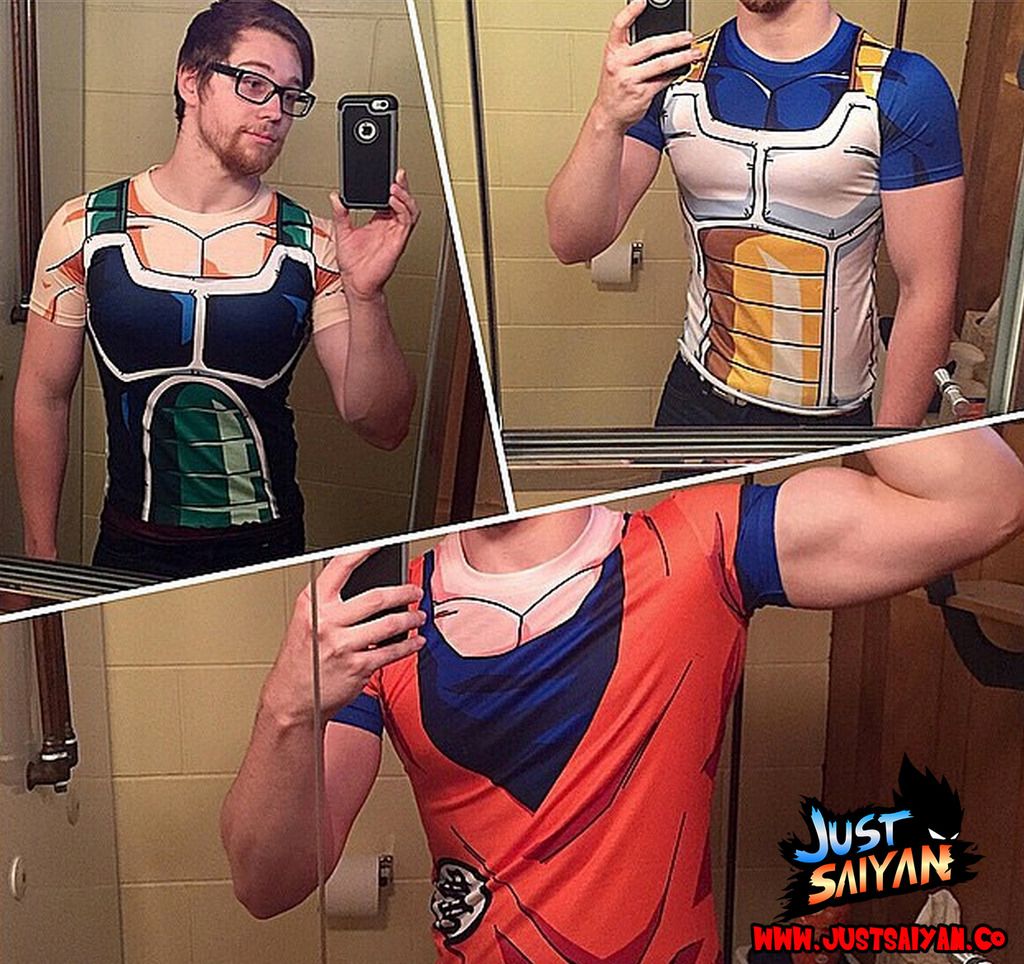 BNP: What makes your shirts different from the ones sold at stores like Hot Topic?
Mark: Wow where do I start!!
Our gear is a thing of art, and A LOT of effort goes into not only the design, but also the entire manufacturing process!!
What makes us different?? Well our gear is not an image that is screen printed or sublimated onto a pre-made t-shirt. Our designs are all made to order on the freshest, high quality fabric, printed using the highest quality Italian ink. The color is then pressed into the fabric for a color "lock" (zero fade). We then cut and sew our garments into the gear that will be sent out.
We go through a huge 8-10 step quality control process before sending the gear out by FedEx to the customer 🙂
Basically we do ALOT of MAGIC to make our gear a reality 🙂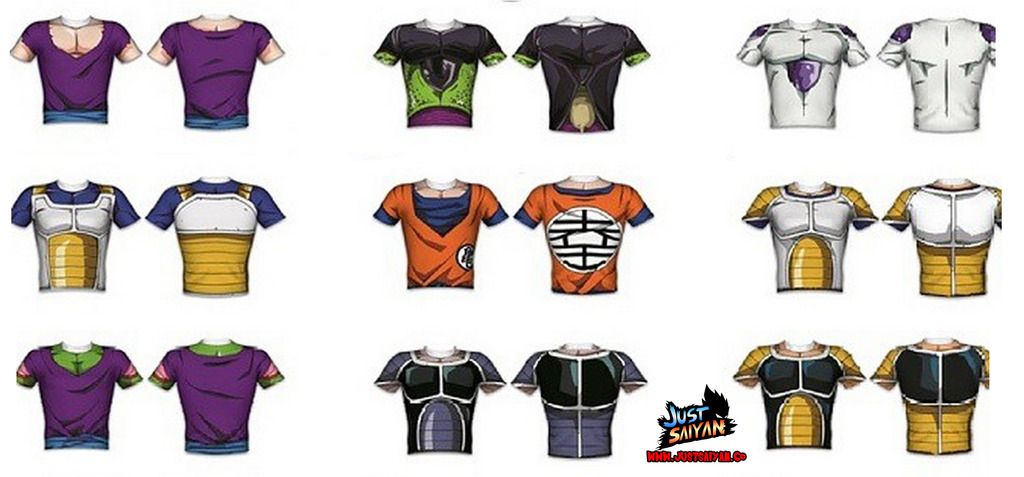 BNP: Tell me about the material of the shirts.
Mark: For T-shirts we use a light breathable polyester, soft dry fit. For SkinZ we use a polyester / spandex blend, which is moisture wicking performance clothing. People always ask "what is the difference" and the best way to understand what gear you should get, is to understand how the customer is going to wear it. T-shirts are for casual wear and SkinZ are performance gear for all kinds of sports, martial arts etc.
BNP: How many DBZ characters are presented in your shirts?
Mark: Um, right now we have 26 T-shirt designs and 26 SkinZ designs which are 9 women's designs and 17 men's designs!!
We are redesigning all our old designs we had up prior to our move to our new manufacturer right now, so we are releasing new designs weekly (or as quickly as possible)!
We have SO MANY MORE TO MAKE 😀
BNP: I've notice that the men shirts have more characters than the women. Why is that?
Mark: I think this goes back to what shirts we released first, 1 year ago. We only brought female shirts in when girls knew about us and asked for them 🙂 but we are listening to all the design requests and product feedback so we are working really hard to release more female gear 🙂 We re-released our Bulma design in T-shirt and SkinZ just this week 🙂
BNP: How long have you been in business?
Mark: Under 1 year!! This hobby of a passion has been going since January 2014 however it wasn't until August 2014 that anything really happened 🙂
BNP: Do you connect with your fans/customers? Such as holding contests, raffles, etc.
Mark: YES, YES and YES!!
This company is all for the fans – we create and produce only what the fans want!! our "JustSaiyan Squad" is a huge part in what we do! we are very customer driven…or should I say Squad driven 🙂
* I'm a Squad member myself 🙂
Artwork is hugely important to us, and we try to hold or participate in contests held on Facebook, Instagram and Twitter. We recently had one to design our logo, and the Squad voted on what their favorite logo was (out of 4). We took this feedback on board and chose a winner!!
I need to run a new competition soon – Any ideas???
BNP: I'm a big fan of DBZ and I definitely would love one of these shirts. Where can I get one?
Mark: You can grab your gear at www.JustSaiyan.co 🙂
BNP: Is there anything else you would like to say about JustSaiyan?
Mark: I am enjoying making dreams come true!! Seriously, the feedback I get from our customers is mind blowing and truly touching. The people are the greatest part of JustSaiyan, we have a really good culture full of passion on our social sites. I am excited to release more gear 😀
I think I speak for everyone when I say that JustSaiyan is a dream come true and that all DBZ fans should grab a shirt….or two….I'm Just Saiyan!!! 🙂