aka the Most Blacktacular Small Screen Trailer Known to Man
aka the Blackest Thirst Trap This Side of She Hate Me
aka Unrated Mo Betta Blues Meets 2016 Harlem Nights

Maaaaaaaaaaaan, listen. This ain't even a thing we do, fam. We don't drop two spotlights on trailers for the same gotdamn show. But I couldn't let this shit drop without a word, a moment of your time. Just a morsel of the space time continuum to pay my tithes to what may be the best trailer I've seen in recent memory. You thought the first shit was hot? You think the first one had the hood throwing on hoodies with the holes they cut out on their own, walking slow motion in through their own fuckin' neighborhood before? Sheeeeeiiiiiit. Five quick reasons this bout to make me call off work, not just Friday, but every day until Friday so I can prepare. Your boy might be on Paid Leave, right the Black now.
[title type="h4″]
5. Cornell Stokes is the villain that Harlem needs
[/title]
Yo, not to typecast my dude, Maheershala Ali (gotdamn that name is fuckin' fire, though), but most of us Netflix veterans know your boy as Remy, the slick lobbyist, mover slash shaker from House of Cards. Yo, who need influence in the White House when you the king of fuckin' Harlem, doe?!?! Stokes is just ruthless as hell, doing body work on cats, throwing dudes off buildings, shooting RPGs from the roof…like, you can do some shit like what the fuck, not RPGs from the roof fam! And that pose when he walks in front of the giant Biggie portrait on the wall to where the crown lines up with his dome? STAHP IT. STAHP IT RIGHT NOW.
[title type="h4″]4. Queen Alfre Is In The Building [/title]
Your Black Ass TV Show ain't really reached its Blackest Potential until Da Gawd Alfre Woodard gets some screen time, fam. And she a villain? You tellin' me jokes, pa? Naw man, they shipping Black Excellence like it just became Netflix's number one export in these streets.
[title type="h4″]3. [/title]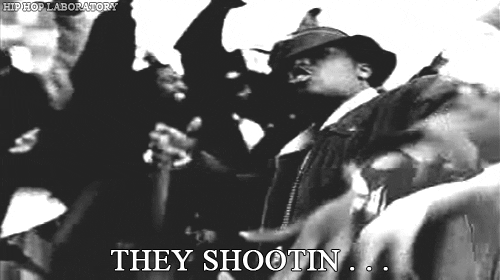 They shootin', Aw made you look
You a slave to a page in my rhyme book
Gettin' Big money, playboy your time's up
Where them gangstas? Where them dimes at?
They shootin', Aw made you look
You a slave to a page in my rhyme book
Gettin' Big money, playboy your time's up
Where them gangstas? Where them dimes at?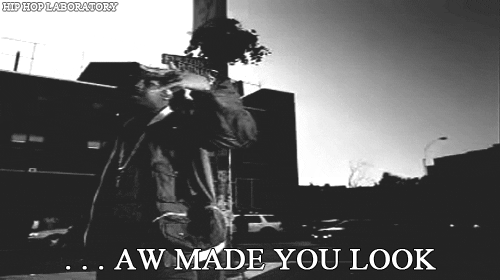 BRAVEHEARTS! BRAVEHEARTS! BRAVEHEARTS!
[title type="h4″]2. Black Girl Magic on Defcon Levels [/title]
You know what, I'm gonna apologize ahead of time. I'm a brotha that bows down to the majesty that is the Black Woman. And It's really hard keeping my composure when Claire Temple (Rosario Dawson) tells you "There is nothing that could hurt you, so what the hell are you afraid of." NOT A GOTDAMN THING NOW CLAIRE! Shit fam, she got me ready to take on Harlem gangsta and shit until I remembered my skin ain't bulletproof.
And Misty Knight (Simone Missick)? When she hit Luke with that sultry ass "Don't be a hero" / "Seems to me that's what you've always been." Voice sounding like the satin sheets you go and buy when THE ONE is coming through and staying the night. I must have watched that part about four times like, "you right Misty, I'm not really reaching my potential, I can do better."
[title type="h4″]1. PLO Style?!?! [/title]
Ok, for the record, now these negros just showing off. I'm like, oh word, Meth getting a cameo, probably just a dude on the street. Oh, wait, Method Man, is PLAYING FUCKING METHOD MAN FOR THE CAMEO. Just knock this shit off. And they could've went with any reference, but PLO style, my Wu Gambino? I ain't felt this validated in my Blackness since season two of The Boondocks. And the end, when you used to trade gear with your boy on the street cuz he diggin' your pull over and you diggin' his?
FUCK OUTTA HERE MAN, GET OUT MY CHILDHOOD FAM. Where the clock at? Is there an official countdown to this shit like when they drop the ball in Times Square on New Years? My skin ain't unbreakable, but my body is ready, fam.
Are you following Black Nerd Problems on Twitter, Facebook, Tumblr or Google+?