Here's what we reviewed in comics this week that you might want to check out:
American Jesus Vol. 2 #2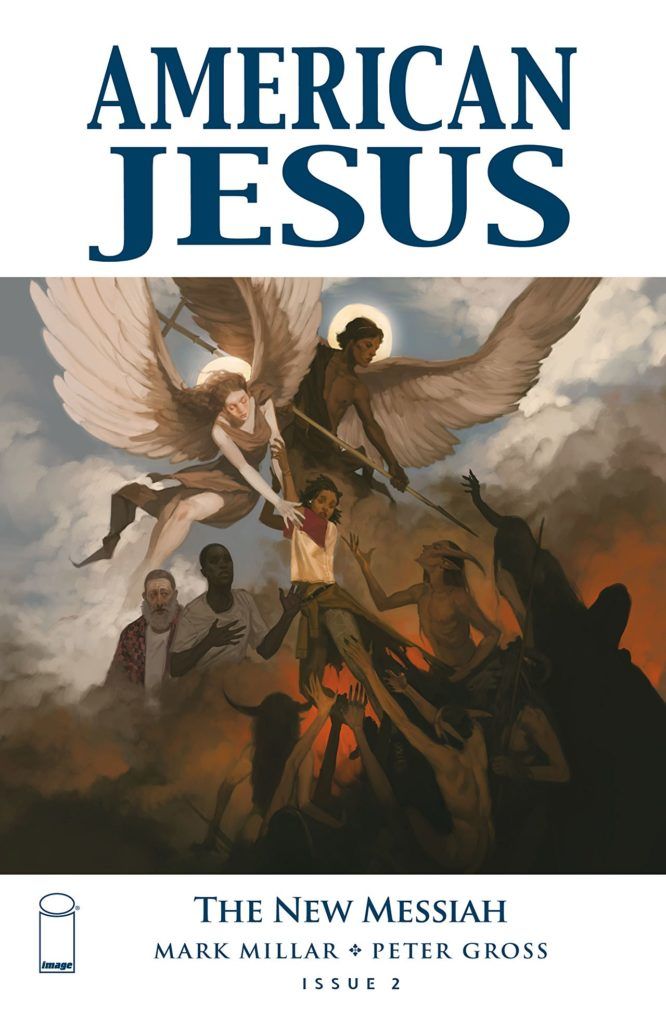 Millar made a wise decision to level with readers of all ages by showcasing a rebellious teen who just wants to listen to her Walkman, cuss a lil bit and smoke a few cancer sticks. I mean, sure the Walkman and cigs are more palpable to us "millennials" more than kids born in the last 2 decades, but just swap in airpods, vaping and boom, everyone gets it.
Wonder Woman #750
Wonder Woman #750 opens immediately with the conclusion of "The Wild Hunt" arc found in Wonder Woman #82 and #83, and in many ways poetically represents the new world order with the return to legacy numbering. And Orlando and Merino do not disappoint with the epic conclusion of the arc and staging the future of the character and setting up the milestone issue.
Batman #87
This issue mostly follows Batman as he tries to rebuild after Bane's shenanigans. He's got a plan with the Wayne Rebuild Project to reshape the image of the city for the better. But there's someone else who wants to rebuild Gotham in another image, a more sinister image, and Batman has no idea who this person is, or what they've paid Deathstroke and his band of mercenaries to do.
Far Sector #3
Issue 3 picks up right where issue 2 left off as Jo is alone with Councilor Marth of the Nah. She quickly deduces that he's on Switchoff, the drug that nullifies the drug that keeps the emotions of the three species of the City Enduring at bay. It's the same drug at the center of the mystery Jo is trying to stop, which is responsible for the City Eternal's first death in more than five hundred years.
What books did you check out this week that we didn't cover? Hit us in the comments or on our social media!
Want to get Black Nerd Problems updates sent directly to you? Sign up here!
Follow us on Twitter, Facebook and Instagram!