Well well well! If it isn't finally time for a Thor movie that makes the casual Thor fan actually wanna shell out some dough to see it in the movies. I know there are thousands of very loyal fans, but I don't think anybody could've foreseen this level of hype coming for Thor, following that atrocious attempt at a Dark World sequel. I mean, the 1st and 2nd movies both made 300 and 500 million each so, you know Marvel wasn't breakin' no sweat. Anyway, the past is the past folks. Time to keep it moving and look ahead to the possibilities of greatness from the God of Thunder.
When I heard they had cast Academy Award winner, Cate Blanchett as Hela, ya boy was hyyypppeeeedddd! When I heard Hulk was dam near gonna be a starring character, the hype levels was over 9,000!!!! When I heard the story was going to borrow aspects of Planet Hulk!? I had to call up my Comic Book Guy to make sense of the insanity I was Googling. When I heard Dr. Strange might make an appearance, I finally watched Dr. Strange (mad good btw). Did you see Hela crush Mjolnir like 2 week old Vanilla Wafers?! Did you see ya boy strung up in chains like a fuckin' Saw movie?! Did you see Hela roll up on Asgard like Bane at that football stadium in Dark Knight?! Can I get a Rick Flair WOOOOO!!!!!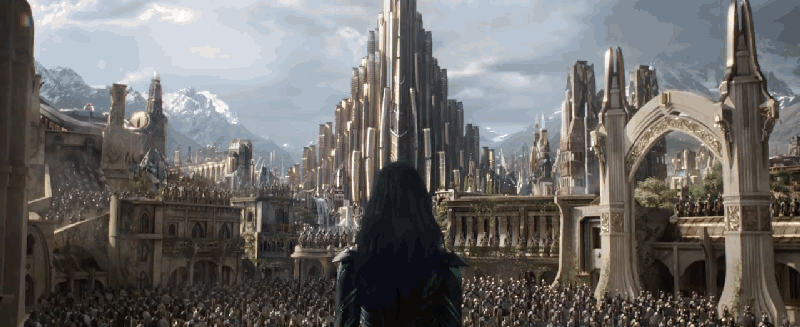 I don't know whats up with Thor's capture by Tessa Thompson's Valkyrie or her connection to Grandmaster, but I'm here for every second of her on screen action! I just wish it was under better circumstances. It's well known Natalie Portman (Jane Foster) controversially left the film franchise, but I found it real interesting that Kevin Feige covered up her departure by saying, "[Thor's] relationship with Jane may have evolved in unexpected ways in between The Dark World and Ragnarok and we wanted to pit him against a character who was much more his equal and in many ways his superior." Hopefully it all just means that Valkyrie is going to be a badass, bounty huntin', alcohol swiggin' warrior that isn't relegated to damsel in distress duties all movie.
Whats good with Loki triflin' ass? Who knows. Could be partnered up with Hela. Could actually be fighting for his homeland. Can my boy Idris Elba get some time to shine?! From that 2 second snippet, Heimdall might actually put in some work besides glorified doorman duty.
THAT GLADIATOR STYLE ONE ON ONE SHOWDOWN FOR THE FUTURE OF ASGARD?!?! The Big Green Monsta vs The Stripped Down God of Thunder?! Sign. Me. The. Fuck. UP!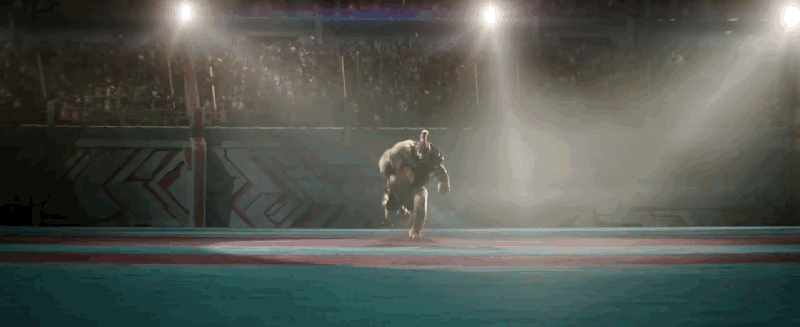 Wow. Impressed is an understatement. Hela looks absolutely terrifying. Asgard looks genuinely ravaged. Thor got a haircut. Feels like Taika Waititi and the creators of this one really figured out how to utilize all the greatness of Guardians of the Galaxy while staying true to Thor and Hulk's Avengers roots. AND WE AIN'T EVEN TALK ABOUT THE ENTIRE PLOT OF THE MOVIE!! Ragnarok! Maaaaannnnn Thor bout to shut it down and finally get his movie mojo back.
Are you following Black Nerd Problems on Twitter, Facebook, Tumblr or Google+?