Writer: Tini Howard / Artist: Alberto Foche Duarte / Marvel
Possibility. A word that can mean literally anything. But what makes us seek out possibility? … Is it the opportunity to reach for the stars toward a common goal? Is it the chance to be the best version of yourself? Or is it merely natural to want the next big evolution?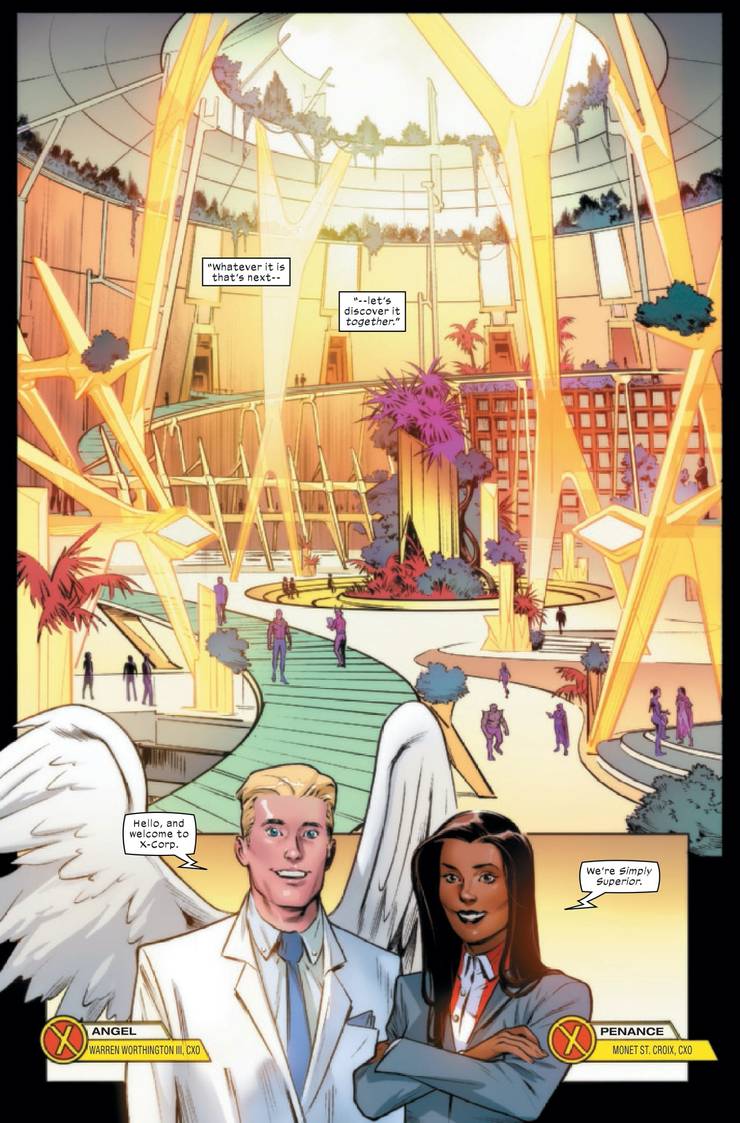 Lofty words, from the pen of Tini Howard. One could say these words sum up the idea of mutations and homo superior, as they are during this Reign of X. Darwin would certainly cosign the words of this X-Corp promo video. Unfortunately for our Krakoans, the rest of the money-hungry world isn't as accepting of mutants ushering in the next stage of corporate dominance. X-Corp #1 takes us through a day in the life of Angel and Penance, as they work their way up to the big launch and stave off capitalist vultures.
The opening act of the book features a casual meeting between Monet, Charles Xavier, and Warren. The meeting serves as a soft opening to the corporate lingo and closed-door discussions of currency that always go on in mega-corporations, but I was relieved to find out these would continue to be inspiring ventures, beneficial to all. The remaining book is split into two main focal points. One details a legal sparring match between Angel and Jean Pierre Kol, one of the original allies of Krakoa. The other explores the road to becoming an X-Corp board member. Four of the 5 positions are secured by books end and I'm sure we'll be seeing the final member recruited in the coming issues (if it's not the individuals pictured in the opening pages).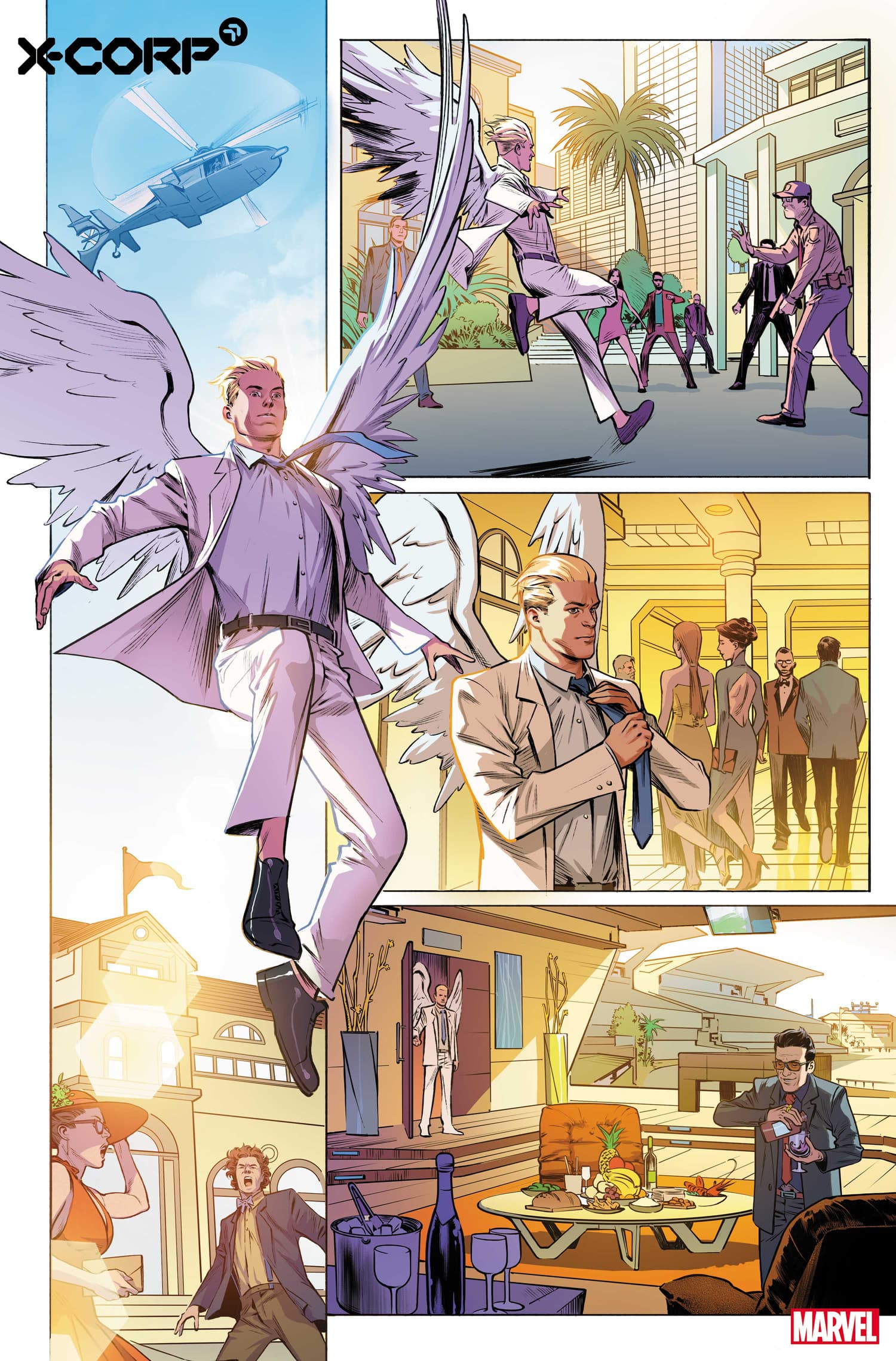 It was pretty dope to see X-Corporation heads, CXO Monet St. Croix, and CXO Warren Worthington tear shit up in the boardroom, as much as in the field. It was wise of Howard to provide a balance and action and business all throughout. Alberto Foche Duarte answers the calls on the panels and keeps every page incredibly clean. The facial expressions, details in Angels wings, Penance's transformation, the technological advances the mutants are flaunting and so much more all sing. Sunny Gho adds color to this corporate world beautifully.

It'll be interesting to see if X-Corp can become like the 3rd corporation in human history to lead with their heart and a giving agenda for the entirety of this capitalistic step in mutant excellence. The grand Headquarters unveiling was a hell of a first step for X-Corp #1 and will have me checking back in when the next issue of X-Corp drops.
7.5 Perfect Launches out of 10
Want to get Black Nerd Problems updates sent directly to you? Sign up here.
Follow us on Twitter, Facebook and Instagram.