Belmont's Back On The Block
Alright y'all, the runaway Netflix hit Castlevania is back on the scene with a gangsta lean! I was hyped off the trailer! Yes, it's based on a game, but it plays no games. Outright, Castlevania: Nocturne is a streamlined piece of animated glory. The pacing is as perfect as it can be for this medium and is grounded by a story that takes the series to new levels. From the writing and voice acting depth to the spellbindingly detailed action sequences, the creative teams at Project 51, Frederator, and Powerhouse Animation took notes and came back with some heat! Let me tell you right now, a lot of what Nocturne is bringing to the table is gonna make racists and bigots of all kinds big mad.
*Note* – Since the entire series is available from day one there will be light spoilers throughout. Also, for the fullest effect, read this to the "N—- In Paris" instrumental.
Story & Pacing
As a piece of animation sourced from a video game with thirty-seven years of lore, it's a wonder that anyone could make anything cohesive out of this. Nocturne is a feat of creative collaboration. Last we left the world of Castlevania, a resurrected Dracula was chilling with his boo Lisa, Trevor and Sypha saved the day and had a child on the way.
Nocturne is set three hundred years in the future and places the supernatural right alongside the political turmoil of the French Revolution. We follow Richter Belmont from the traumatic death of his mother Julia in colonial Massachusetts to his coming of age in the Old World of the French countryside. Here in France, the stage is set with the drama of a looming revolution and the possibility of a change in power. Where there is a power struggle, please know that vampires are somewhere thirsty to get involved. Not long after setting us up and introducing Tera (a Speaker from the same clan as Sypha), her daughter Maria (also gifted in magic), Edouard (an opera-singing monster hunter), and Annette (a former slave and badass sorcerer).
With the core cast of heroes set, the story closes in on the coming of the Vampire Messiah and using the revolution to rack up the corpses of the poor to use to make night creatures in their undead army. To be fair, this is the core plot device in each season of Castlevania entries, but it's done in a way that adds depth to each layer of characters. Nocturne bounces from Game of Thrones levels of political intrigue to Supernatural-like use of the occult to the intimacy and emotional intelligence of Steven Universe. All of it used to drive animated expression on par with Cowboy Bebop and Vampire Hunter D. Pacing of the series was one of the more polarizing elements with both critics and audiences. Suffice it to say, the pacing of Nocturne is near perfect, it can be re-binged immediately with no fatigue. It's the 'new game plus' of animation.
Performances & Writing
In the face of a resounding win for the Writer's Guild of America and the strikes still being upheld by the Screen Actor's Guild, let's give the appropriate flowers to the performances and the script that inspired them. They wrote and acted the hell out of this. While a lot of us make the point that on-camera actors in voice acting can be a contentious topic, this cast was beyond stellar.
Central to the plot, Belmont (played by Edward Bluemel) holds the family name down with that trademark filthy mouth and as much wit as a stand-up comedian doing improv. It was refreshing for the main titular character to play the back seat for the first time in a long time. All of Nocturne's stand-out performances come from, literally everyone else. Zahn McClarnon's Aztec vampire Olrox was brilliant. McClarnon's raspy calm fury made every line he delivered feel like it meant two things at once.
The series has always done well with its representation of whomever was onscreen but for Nocturne, the women of the cast really shine. Easy to do when you have film and TV vets like Nastassja Kinski and Franka Potente pitted against one another in a mother-off as Erzsebet Báthory and Tera Renard. It can't be said enough in enough ways: the depth achieved by these performances cannot be oversold. It has already been broughten. Thuso Mbedu and Elarica Johnson bring unapologetic Black girl magic (literally) to Annette and Drolta Tzuentes. Their edgy and justified rebelliousness bursts off the screen.
That Writing Room Be So Black
Every Castlevania season has some fire quotables, but this season was just busting them out left and right. Maybe it's the politicized backdrop alongside the real-life politics we experience daily. Maybe lead writer and show creator Clive Bradley woke up with a vendetta and opted to put his foot on the neck of every animated project on Netflix. I do not know. What I do know is that like Across The Spider-Verse and TMNT: Mutant Mayhem, Nocturne is written as perfectly as possible for the medium. We as audiences really eating this year off these three projects alone. Whatever research and dramaturgy the writing team had to commit to for this paid all the way off. Not one predictable line and each one-liner came off clean – they should've had this crew on CSI Miami helping David Caruso out. When the awards roll out for this, put some respect on Zodwa Nyoni, Temi Oh, Testament, and Clive Bradley's names.
When Haiti, Voudou (never "voodoo", which is the Western mockery of African practices), or Yoruba show up with so much authenticity in Nocturne, remember there are three Black writers on deck this season. When we are in the room, we can tell our intentionally erased histories anywhere. A serious tip of the hat here as someone is Black American and Haitian. Short of Lovecraft Country's third episode, "Holy Ghost" Yoruba practices don't get much love in mainstream media. This is actually a big deal.
Fantastic Hands And Where To Catch Them
Folks, light spoilers ahead – I have way too much hype for the action scenes to not say the whole thing. This is some of the greatest animated action outside of a Japanese anime production house. Definitely going to have to highlight a lot.
In the opening scene with Olrox putting the magical beats on Richter's mother Julia Belmont?!? Yall. Despite Julia being the best of both Belmont prowess and Speaker clan magic and putting up a hell of a fight; she got rocked. How Olrox played games with her the whole time then switched up on her and went right to his Aztec roots. Mans changed into the winged serpent and said, "They call him Kulkukan!" After he caught the body, threatened third-grade Richter, and stepped over Julia like Allen Iverson did Tyronne Lue! I knew he was him after that.
When Richter realizes who he is, puts some respect on his family name, and goes ultra instinct?! The burning blue flame of the holy cross should've told everyone what was up. You know in any anime, animation, video game cutscene, hell even YouTube AMVs – when somebody looks with that blank stare. Everybody dying. Hands got to working like Kuvira fighting the Beifongs while he's fire and water bending! Lawd.
Let's not forget Maria "We need a union" Renard. When homegirl hit that Baltimore two-step on the church pew while conjuring spirits from beyond the veil! Then had the nerve to use her foot to hit that past portal like a rhythm gymnast?! We live.
Annette in the church basement going off on Drolta and the night creatures?! Nobody was safe from Annette earth bending the stone while metal bending swords into existence and catching bodies with both at the time! When she took the bars off the jail cell and laid Drolta down quite flat? Yeah, here for that.
Racists 'Bout To Be Big Mad
The platform formerly known as the bird app is already a flutter with the coldest takes possible on seeing the topics the show covers. Shoutout to producer and nexus point for the series creation, Adi Shankar, who never shies away from saying touchy things in his works. Castlevania: Nocturne is saying the quiet parts loud as hell.
First off, they make no bones about the big bad really being about the convergence of church and state. Maria goes in and just says as much, keeping it real about the plot point. So many real-life ills can be traced back to that particular relationship. Watching the church align with the aristocracy against the poor in order to maintain the religion's status quo makes more sense IRL than not (don't make me tap the sign).
Annette and Edouard being Black and in France caused a little uproar online, but folks want to act like Black folks didn't build more than half the 'civilized' world through slave labor. People need to read books and touch grass. This version of Annette is a Haitian former slave who is a descendant of two Orisha (the pantheon of the Yoruba spiritual practice), Ogun and Orunmila. Not only does this bring African spirituality to the lore, but this convergence of spiritual cultures turns into a platform for that kind of imaginative inclusion. The best part is Annette's mentor talking about 'discarding the God of the whites'. I know that spoke to folks on a few levels.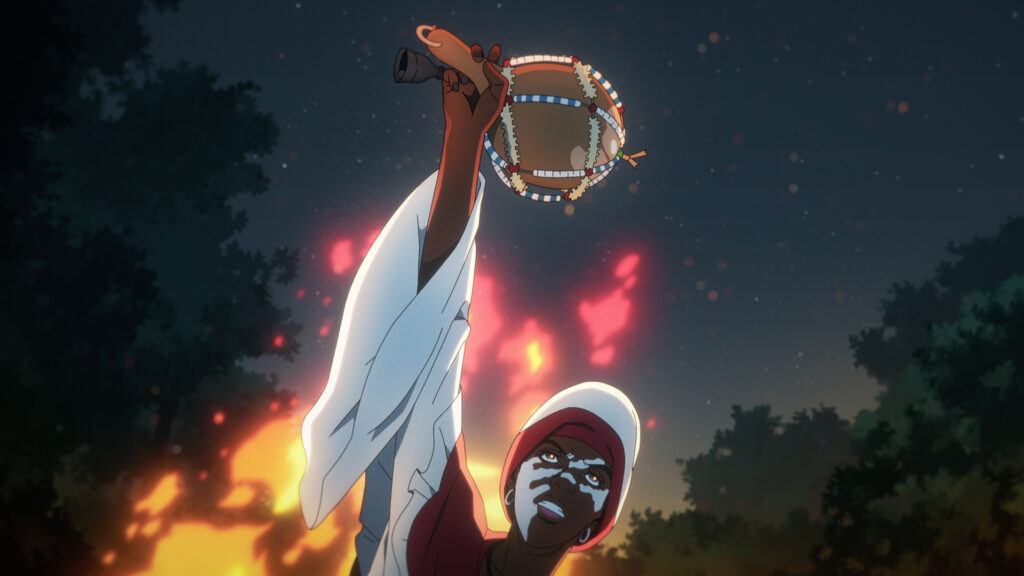 Olrox being gay and indigenous was a narrative wrinkle that folks didn't see coming. Not only does it humanize Olrox, but it opens the floodgates for humanizing gay characters in other pieces of media. Making them an anti-hero further complicates Olrox and makes his experience unique even among other unique characters. Knowing that Indigenous and First Nations cultures view the gender and sexuality spectrums with more dignity gives even more weight to the choice to include him.
Drolta's design choices were epic and had people asking how someone, 'had access to hair dyes for a gradient hairstyle' in the 1700s. Like for real? Anyway, to design a Black vampire hailing from Egypt with ties to Sekhmet from the Egyptian pantheon was another epic choice by the creative team. That hair texture!?!? Them thigh-high heel-less boots?! Broke the mold on that one, let me you that her final transformation was S-tier!
There are characters added that don't exist in the source material, there are others that have been changed from the source material. When Black and Brown people can't even be conjured in the imagination of a creator, for so long, no one should be offended when they are imagined into something by design. People want to call it 'woke' and don't know what it means. There is so much power in what was written into these characters, anyone with something negative to say about it simply doesn't want that power to be with the marginalized.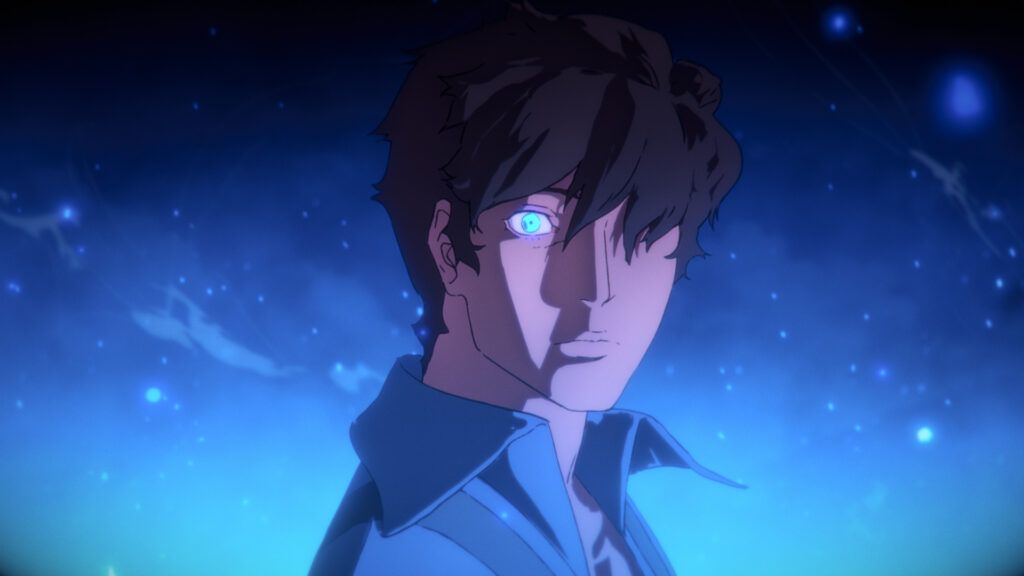 Endings
Long story short, Castlevania Nocturne is a dope addition to the series. It is a stripped-down but somehow also amped-up season of multicultural mysticism that is going to give audiences exactly what they asked for. Whether they want to recognize it or not. A near-perfect outing made up of the kind of creative alchemy that begs for three more seasons. Get comfortable and be ready to binge on this beautiful bit of animated glory. Castlevania: Nocturne is available in its entirety on Netflix.
Watching Castlevania? Find BNP's other reviews of the series here.
Want to get Black Nerd Problems updates sent directly to you? Sign up here! Follow us on Twitter, Facebook, Youtube, and Instagram!