Writer: Kelly Thompson / Artist: Mattia De Iulis / Marvel Comics
The Power of Cats
I haven't been a frequent reviewer of Jessica Jones comics but I'm a voracious Jessica Jones comics consumer. I started off with her involvement in Bendis' New Avengers run and backtracked with A.L.I.A.S. The idea of a non-Bendis writer on Jessica Jones terrified me. Kelly Thompson, if I may . . . is a beast in a half. Blind Spot has been fantastic and the 4th issue we've been blessed with this week might be the best so far. The bizarre killings and sometimes unkilling of powerful women starts to be explained. The last issue ended with Jones finding the woman whose death triggered the story very alive. The layers are unpeeled just in time for another death. This one is connected to a certain popular hero shown on the issue's cover.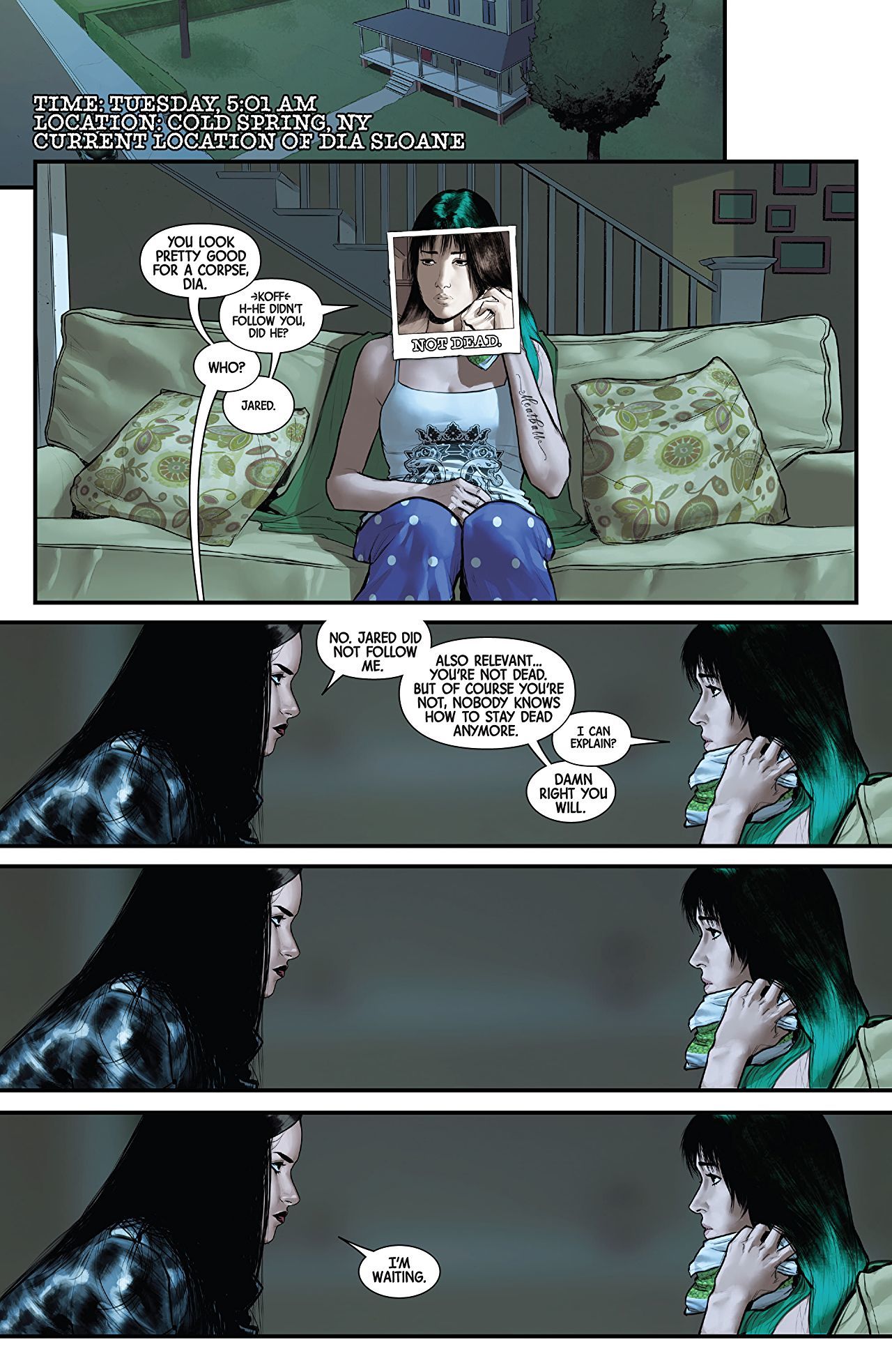 Jessica Jones is at her best when she's the observer and narrator. Thompson captures the thought process of an investigator as opposed to that of a traditional superhero. My favorite tool of the series has been the observations seen through Jones' eyes when she meets someone. It's like the detective mode in the Batman video games, zooming our attention to details that we'd otherwise miss. It does well to remind us that Jones is detail oriented and keen. Despite her nihilistic humor and antisocial, behavior Jones is compassionate. Thompson highlights this key trait without betraying the character's baseline stoicism. Jones consoles a distraught Spider-Man and we are privy to her pragmatic, savvy handling of him that comes from someone who's gone through and understands loss through personal experience.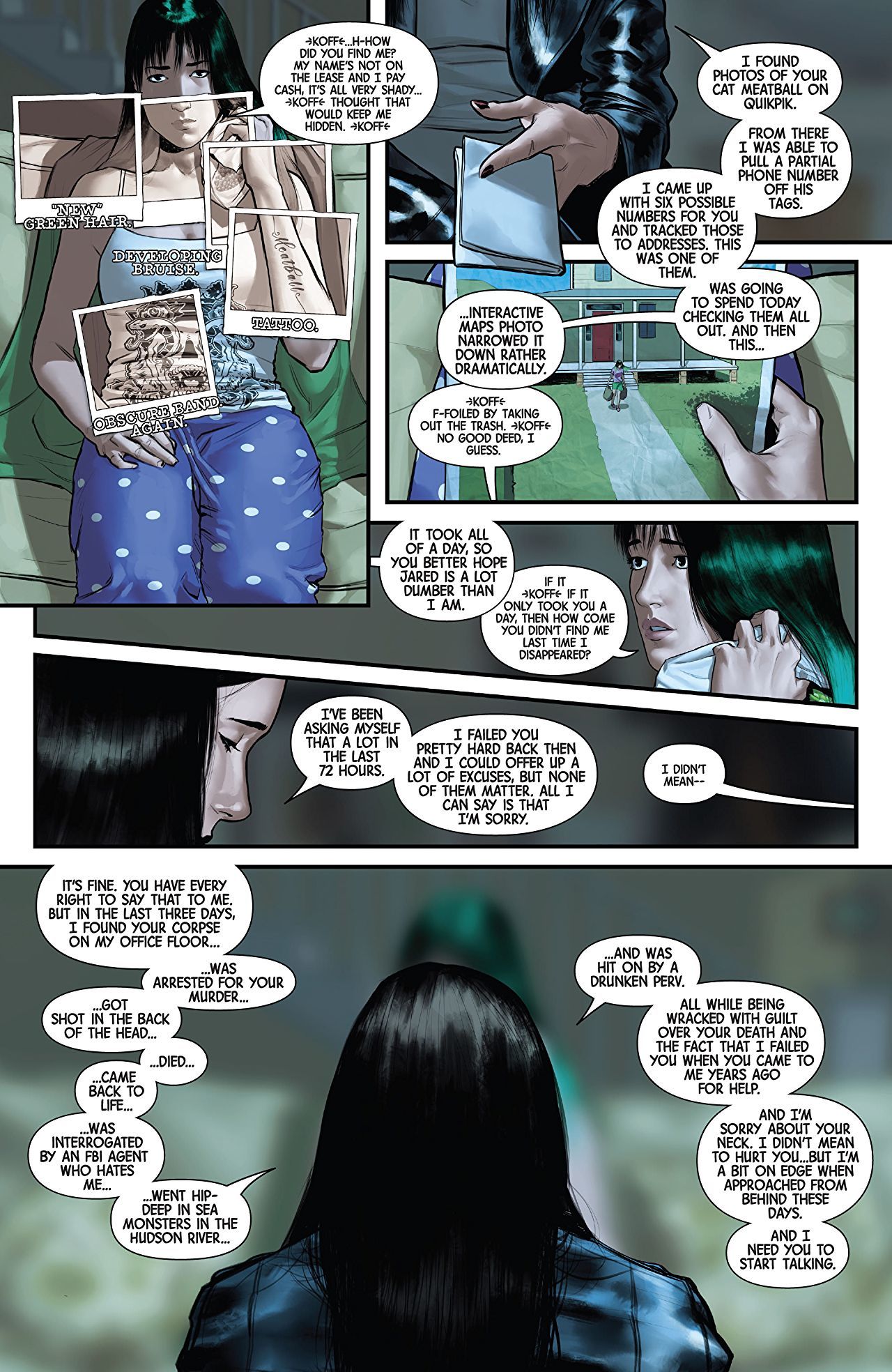 De Iulis' art suits this comic. The story is character driven, not having a lot of physical action, so the faces need to be on point. There is a subtlety to the differences in expression that feels genuine. A favorite set of panels was when Jones sees Spider-Man. From the initial, hard ass look there is a slight opening of the eyes to accompany a clasped mouth. It is an easily unnoticed touch that conveys the quick waver in her composure seeing a friend in anguish.
I have no complaints about this book except for the face on the cover, but I don't fault the main creative team for that. I don't want this to end, but I fear Jessica Jones is best served in mini-series. One of my favorite characters of all time is well served in this creative team's hands.
10 "Quiet Kitties" out of 10
Reading Jessica Jones Blind Spot? Find BNP's other reviews of the series here.
Want to get Black Nerd Problems updates sent directly to you? Sign up here!
Follow us on Twitter, Facebook and Instagram!