Here's what we reviewed in comics this week that you might want to check out:
Finger Guns #1
This type of magical realism is really wonderful, because it captures the essence of being a teenager so succinctly with the finger gun conceit. The innate desire to have others feel the same way you do just by pointing and having an instant pivot. Richards captures the emotions of the principle characters perfectly, and the dialog is straight forward and to the point. And equally crucially, Richards also knows when to let to the art speak for itself.
Batman Beyond #41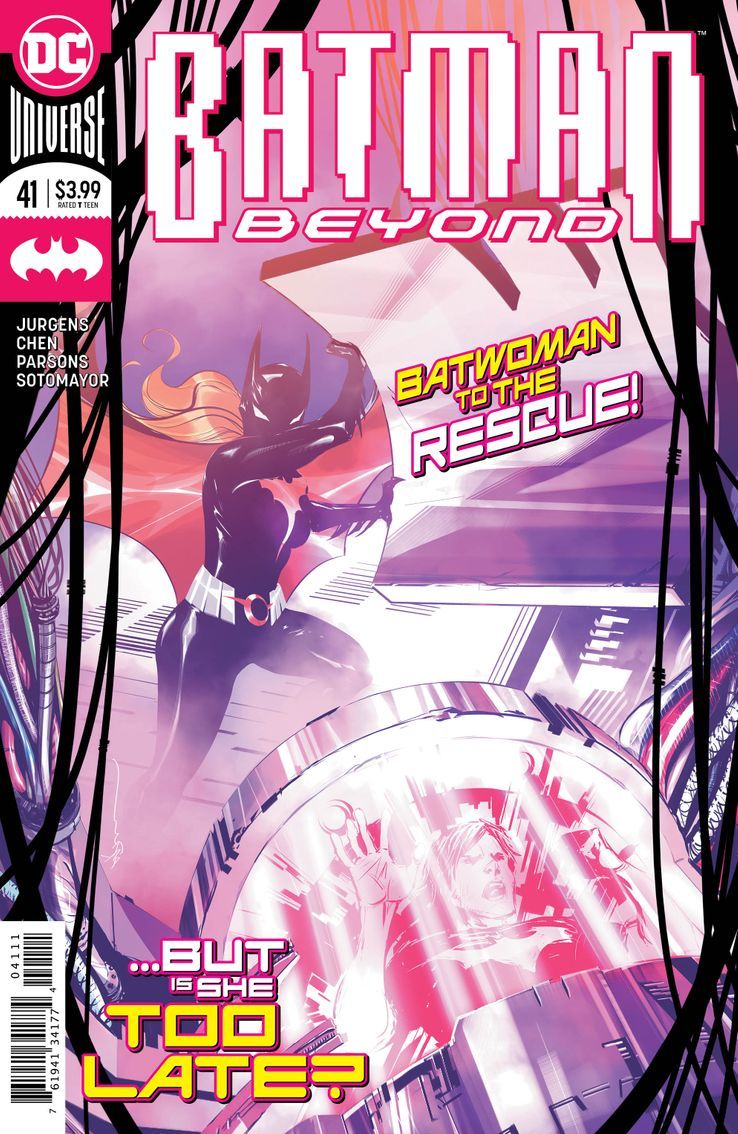 After this revelation is made, Elainna is seen leading her own Batman-esque internal monologue as she goes on her own investigation into Blight's actions, only to be surprised when she finds Terry McGinnis being held captive. Remember, she knows who he is, but he has no idea who she is. Even after he gets his memories back.
Action Comics #1020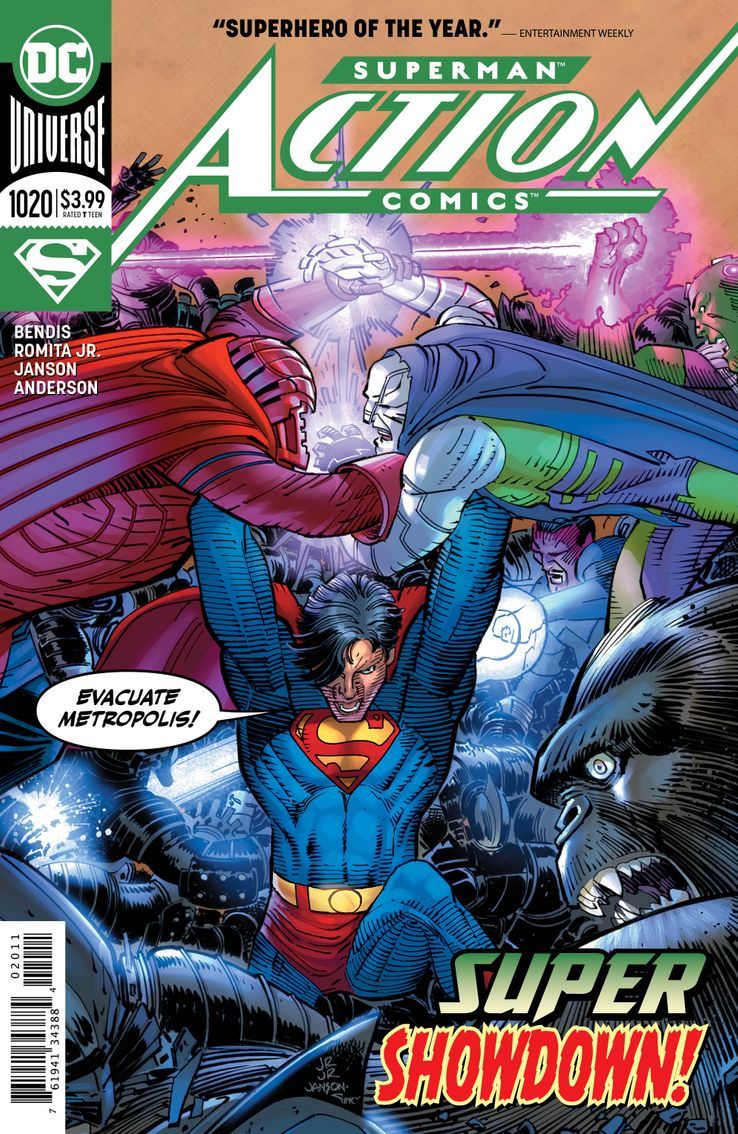 Meanwhile, the rest of the Young Justice team got to prove their value by getting a blessing from Superman to do their thing and help him hold down the fort until the Justice League arrives. The banter was also enjoyable. A special shoutout goes out to Lex Luthor telling his accomplices "Don't aim for the buildings with my name on them," as if that's at all possible.
Suicide Squad #3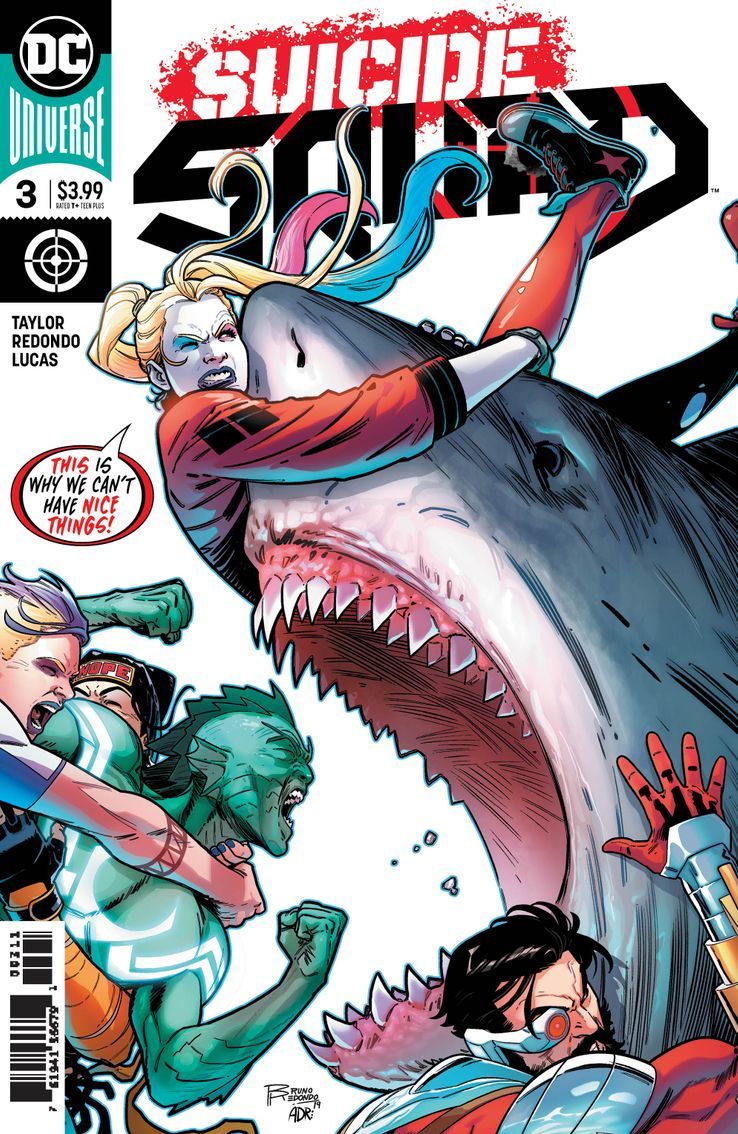 Harley Quinn continues to be a delight in everything she does, but especially shines when she's in a comic book surrounded by people who don't know what to do with her. Her commentary is hilarious, as always and she makes light of otherwise dark moments. Taylor is having a blast writing this, you can just tell. And Redundo's art is beautful and efficiently used. Bravo to those two.
Jessica Jones Blind Spot #4
De Iulis' art suits this comic. The story is character driven, not having a lot of physical action, so the faces need to be on point. There is a subtlety to the differences in expression that feels genuine. A favorite set of panels was when Jones sees Spider-Man. From the initial, hard ass look there is a slight opening of the eyes to accompany a clasped mouth. It is an easily unnoticed touch that conveys the quick waver in her composure seeing a friend in anguish.
Giant Size X-Men: Jean Grey and Emma Frost

I'll take Badass Heroine Duos for 1000, Alex! If you haven't heard the news, mutants have united and left all the petty squabbles in the past. Although many are more notorious (Professor X and Magneto) or particularly vicious (Wolverine and Sabertooth), none are more complicated than the history of Jean Grey and Emma Frost. Linked by similar powers and bound by their love of the leader of the gifted young mutants, Giant Size X-Men: Jean Grey and Emma Frost put on a clinic in leaving the bullshit behind and coming together for the greater good.
What books did you check out this week that we didn't cover? Hit us in the comments or on our social media!
Want to get Black Nerd Problems updates sent directly to you? Sign up here!
Follow us on Twitter, Facebook and Instagram!