Surprise! Bast has rewarded us with an even Blacker Black History Month with the confirmation of an all new Moon Girl and Devil Dinosaur according to Deadline. At a moment when young science geek Miles Morales will be swinging around as Spider-Man and the MCU's smartest mind belongs to the Wakandan princess Shuri, the addition of preteen super genius Lunella Lafayette to Disney screens feels right on time. The project, executive produced by Morpheus himself Laurence Fishburne and Helen Sugland, already has high hopes for giving witty, meaningful commentary on the Black experience. The pair have already successfully worked on series such as Black-ish and its follow up Grown-ish, so the coming-of-age setting is a perfect fit.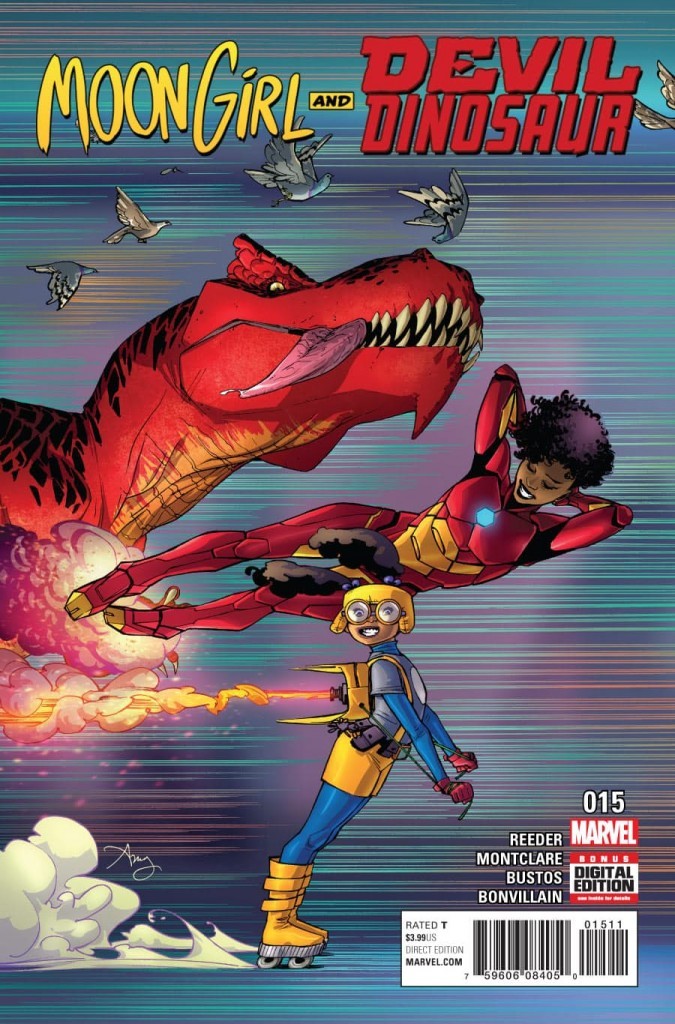 More than the story of Black excellence in STEM, however, Amy Reeder, Brandon Montclare, and Natacha Bustos' Moon Girl and Devil Dinosaur is renowned for highlighting Black children's capacity for imagination as well as developing heartfelt and meaningful relationships, whether it's with family, older superheroes, or her big red pal Devil Dinosaur. This series also has the potential to open the door for the animated introduction of other superheroes of color such as Ironheart aka Riri Williams or Amadeus Cho as the Hulk. Regardless, I'm just excited as all get out for the Marvel Comics' #1 intellectual to finally be in all the homes and hearts she deserves.
Want to learn more about Moon Girl and Devil Dinosaur? Find BNP's other reviews of the series here.
Are you following Black Nerd Problems on Twitter, Facebook, Tumblr or Google+?