On Thursday, October 4, 2018, nerds of all flavors gathered in the Jacob Javits Center in New York City for the start of the annual fanfest that is New York Comic Con. Among the usual offerings of screenings, photo ops, artwork and endless booths full of comics were the anime industry panels, offering previews of what fans can expect this fall in the world of subbed and dubbed new anime on the big and small screens. Courtesy of Viz Media, Funimation and Crunchyroll, here are my picks of most notable anime due to drop this season.
Black Clover : Season Two
If you missed the first season of this fantasy series, it stars two orphans, one of whom lacks the ability to use magic in a world where everyone does, and the other of whom is a magical prodigy. Both boys become rivals in their journey to achieve their dream of being the Wizard King. Sound familiar? Well, if you're a fan of Naruto or My Hero Academia (and let's be honest here, who isn't?), then this kind of setup is going to sound very familiar. Another product of the popular Weekly Shonen Jump magazine, Black Clover hits all the notes we'd expect it to as a shonen — but there's a good reason why that's got so much appeal.
Radiant
Another one to satisfy your shonen needs, this anime is adapted from a French comic about a young wizard-in-training who is one of a few "infected" individuals who has survived contact with the toxic monsters that inhabit his world. The hero, Seth, aims to hunt the monsters, called Nemesis, but even more, he aims to find their home, Radiant, and defeat them on their turf.
Sword Art Online Alicization
Sword Art Online has come to be known for its crisp, vivid animation; its action sequences; its central protagonist-couple, Kirito and Asuna; and its examinations of what happens when the virtual world coincides with the real. It seems the show will return with all of the above in the form of its next arc, in which Kirito makes a full dive into the virtual world, where he experiences strange memories and encounters a virtual boy named Eugeo, who may be more than he seems. Though at first look it seems like Asuna might take the backseat in this story (which would be unfortunate, as throughout the series, Asuna has proven to have more personality, sense and skills than Kirito, don't @ me), let's hope for another well-executed story — and hope that it can at least measure up to Sword Art Online the Movie: Ordinal Scale.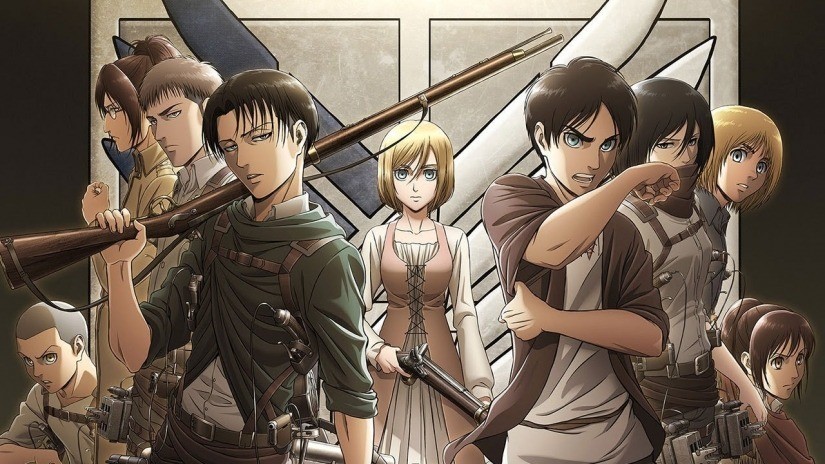 Attack on Titan : Season Three
For those of you who claim your place as a proud member of the survey corps, you should receive your due praise for your bravery, fortitude and endurance in tackling this intense yet still wildly popular anime in which a walled-in society deals with the threat of giant, people-munching humanoid creatures called titans. Things get a lot more complicated from there, with conspiracies and betrayals and reveals and also a whole ton of traumatic deaths, but Titan fans should be sure to tune in this fall when season three premieres.
Dragon Ball Super : Broly
The fact that Dragon Ball has remained popular for all of these years and through all of its incarnations (read: black saiyan hair to gold saiyan hair to pink and blue) proves that saiyans are eternal — though I suppose, after Goku's many resurrections, we already knew that. In this movie, which will have a theatrical North American release in January 2019, Goku and Vegeta face the legendary, super beefhouse saiyan warrior Broly in several rounds of fisticuffs that will undoubtedly feature lots of yelling and powering up and changed hairdos.
Fairy Tail : Final Season
If you're like me, you had given up on this series, assuming it would be doomed to the same fate of so many others: the anime ended abruptly, its fans forever left in limbo waiting for any sense of closure. Alas, this adorable and lighthearted fantasy shonen about a guild of mages in a magical world of dragons and giants and god-like figures is back with its final season.
There's more NYCC18 coverage to come as the weekend progresses. Follow us on Twitter, or Instagram for pictures and up to the minute updates.
See all our New York Comic Con coverage here.
Want to get Black Nerd Problems updates sent directly to you? Sign up here!
---
Follow us on Twitter, Facebook,Instagram, Tumblr, YouTube and Google+?