Writer: Kyle Higgins / Artist: Marcelo Costa / Image Comics
With each issue that passes, Radiant Black ceases to amaze.
Kyle Higgins has become increasingly more nimble at keeping this book on a tightrope between relatable down to earth character study and sci-fi/superhero blockbuster. What's taking Hollywood so long to throw trucks full of money at this guy in exchange for the tv rights is beyond me.
Radiant Black #11 picks up with Marshall dealing with the fallout from his most recent RB escapades, the return of Nathan, and the hit his personal life has taken while dealing with all of the above. Just when you think you have this book figured out, it gives you something else to appreciate. Even the irreverent, unconventional hero has to face the choice of sacrifice for the greater good. Marshall isn't really seen as a good person and most of the people in his life tolerate him more than they actually like him. The deeds he does as Radiant Black are actually teaching him what it is to be a better man, but he can't show this in the parts of his life that mean something. It actually follows very closely in the vein of a classic Spider-Man tale.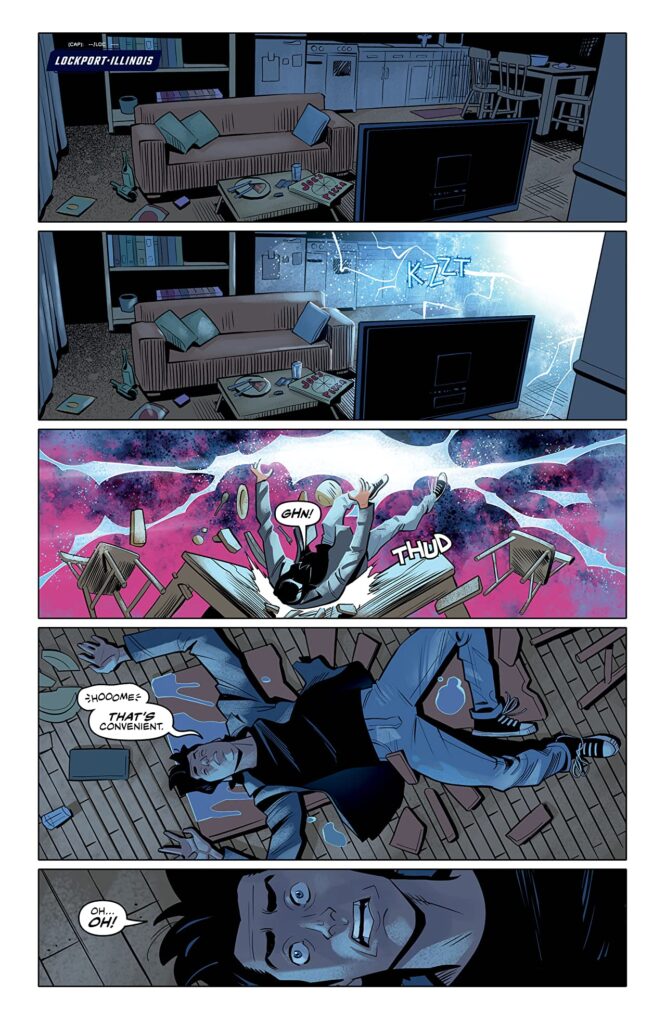 Higgins' script makes for a fresh, creative, not-so-preachy take on the hero's burden while still giving us fun sitcom type exchanges to help the medicine go down. Visually, Marcelo Costa's work is fun, but this week's work in Radiant Black #11 just lacked the energy of past issues. This is likely, in part, due to the script calling for far less audacious sci-fi antics than the issue before. The action just didn't quite jump off the page like it has previously, and the figures felt slightly lazier in their renderings.
Bottom Line: The artwork isn't quite the home run it's been in the past, but this is still a perfectly solid addition to a terrific series.
8.5 VR Troopers episodes out of 10
Enjoying Radiant Black? Check out BNP's other reviews here.
Want to get Black Nerd Problems updates sent directly to you? Sign up here! Follow us on Twitter, Facebook, Youtube, and Instagram!