Crunchyroll has acquired the North American and select global theatrical rights for the hotly anticipated SPY x FAMILY CODE: White. Crunchyroll and Sony Pictures Entertainment will bring the first film installment of the popular anime series – delivering an original standalone story featuring secret agent Twilight, his deadly assassin wife Yor, and their telepathic adored daughter Anya in an all-new mission – to North American theaters in 2024. The film will be available in two different versions: in Japanese with English subtitles and dubbed in English.
In addition to the North American rights, Crunchyroll has also acquired the rights for Latin America, Australia/New Zealand, and select territories in Europe, including Austria, Benelux, France, Germany, Italy, the Nordics, Portugal, Spain, and Switzerland.
Based on the widely acclaimed Harvey and Eisner Award-nominated manga written and illustrated by Tatsuya Endo, the television series SPY x FAMILY originally debuted on April 9, 2022 and was quickly embraced by fans across the globe with glee. The second season of the anime premiered last month as part of the Fall 2023 Anime season on Crunchyroll.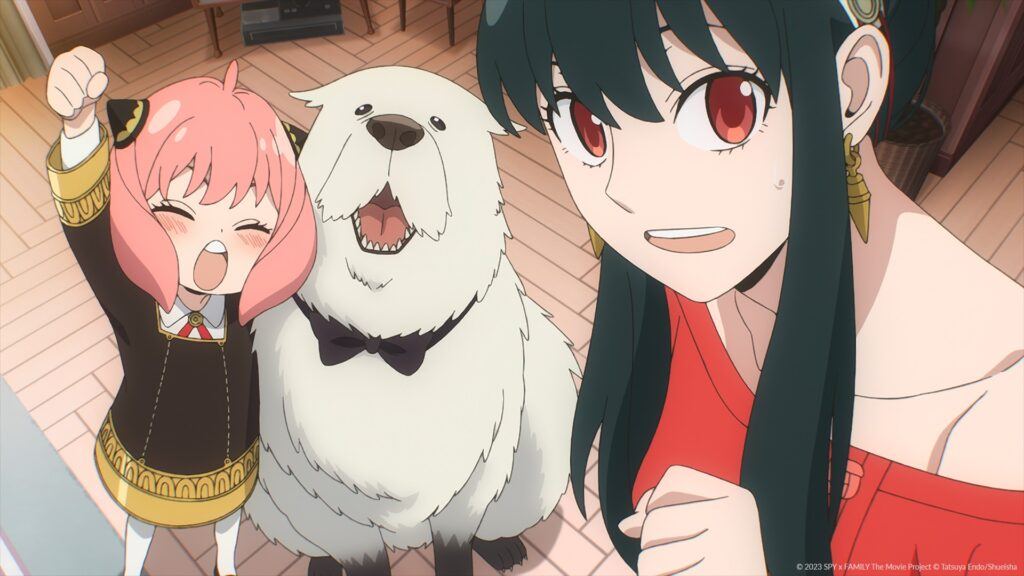 He's a spy. She's an assassin. Together, Loid and Yor keep their double lives to themselves (mostly) while pretending to be the perfect family. However, their adopted daughter Anya, a telepath–the heart of their little family– knows both of their exciting secrets unbeknownst to them. While under the guise of taking his family on a weekend winter getaway, Loid's attempt to make progress on his current mission, Operation Strix, proves difficult when Anya mistakenly gets involved and triggers events that threaten world peace!
I'm super excited for the news of not just more SPY x FAMILY as I'm watching the second season now but more of my favorite found family trope come true anime style via the Forger family! Manga readers know that in the second season come a family vacation via a cruise that has Yor working overtime. Yet in this teaser, we learn that SPY x FAMILY CODE: White contains a brand new story of my favorite little family out once again on vacation–with higher stakes! We see Yor in her Twilight Princess garb, weapons in hand. We see Loid issuing orders. There's also Bond, the lovable and (cowardly but brave!) family dog, delicious food, a plane, treasure, keys and a scared Anya!
---
The anime series SPY x FAMILY is produced by TOHO animation and adapted from the widely acclaimed manga series of the same name written and illustrated by mangaka Tatsuya Endo. Serialized in Shueisha's Shonen Jump Plus, the manga currently has over 31 million copies in circulation and has been nominated for both Harvey and Eisner Awards. SPY x FAMILY is also a New York Times Graphic Books and Manga bestseller and all 10 volumes have hit the Circana Bookscan Top 20 Adult Graphic Novels list.
The animation is produced by two acclaimed anime teams: WIT STUDIO (Attack on Titan (Season 1-3); VINLAND SAGA; Ranking of Kings) and CloverWorks (The Elusive Samurai; Black Butler: Public School Arc).
Credits: Directed by Takashi Katagiri. Written by Ichiro Okouchi. Original story by Tatsuya Endo. Produced by WIT STUDIO x CloverWorks.
Stay tuned for more info as we get closer to the date!
Want to get Black Nerd Problems updates sent directly to you? Sign up here! Follow us on Twitter, Facebook, YouTube, and Instagram!