Here's what we reviewed in comics this week that you might want to check out:
Justice League #42
In this issue, the team is flat out getting their ass kicked with no end in sight. But they have a plan to trick the Eradicator and the Daxamites into a situation that might even the playing field. The story in this book is very different than the one that Scott Snyder and his buds were telling. It's not as ambitious, and it feels familiar. But what I do enjoy is that the team feels authentic. Every single hero makes decisions that feel unique to their character.
Superman: Villains #1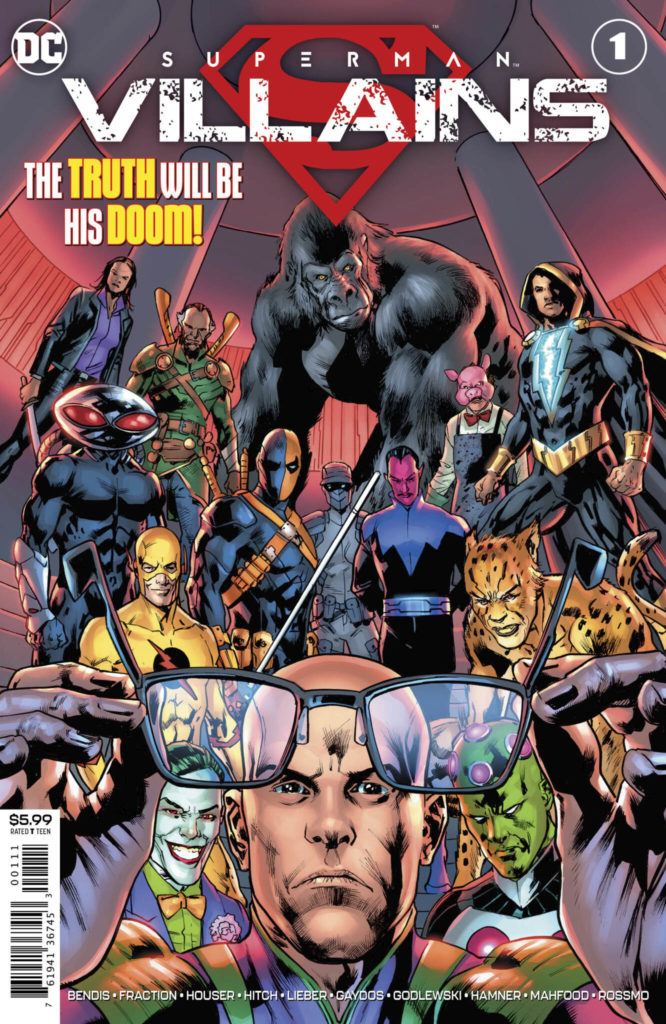 In Superman #18, everyone's favorite Kryptonian told the world that he was Daily Planet reporter Clark Kent. And this book examines the aftermath of that bombshell on his family, friends, and the villains he's been fighting for years. 
Strange Academy #1
We are only in the first issue but Skottie Young does an excellent job of introducing us to this new section of the magical world. Young excels at telling fun and fairly outrageous stories and Strange Academy is no exception. The class we are introduced to has a diverse lineup of students and they are all fleshed out pretty well. So, we have a pretty damn good cast of characters on that front.
Miles Morales: Spider-Man #16
Aside from Miles needing a lesson in dos and do nots, Saladin Ahmed gives readers the best of both worlds in this issue of Miles Morales: Spider-Man. Miles' adventure with Billie is a cute one, despite his questionable decision making along the way. It's a fun little side story that's great for the same reason that Miles skipping school to go to the Brooklyn Museum was. It also showcases how much Miles' life has changed since the birth of Billie.
What books did you check out this week that we didn't cover? Hit us in the comments or on our social media!
Want to see what else we've reviewed? Check out our previous Pulls.
Want to get Black Nerd Problems updates sent directly to you? Sign up here!
Follow us on Twitter, Facebook and Instagram!