If you have kids, I'm sure by this point they are driving you straight bananas and you need something to keep them entertained. The original Trolls movie (2016) was a fun enough movie that kept kids' attention for a bit, if not a pretty shallow experience. Lots of bright colors, spastic comedy, and catchy pop songs made for a fun, if not shallow, movie experience. So how does it's sequel, Trolls World Tour compare to the original? It's more of the same with a surprisingly deep message. Unfortunately, the way to implement that message only treads water.
The Rock Trolls, led by Queen Barb (Rachel Bloom), is on a mission to unite the six world strings in order to control the world's music and change everyone into Rock N' Roll trolls. You wouldn't be wrong if this reminds you of the plot for Avengers: Infinity War. Meanwhile, Queen Poppy (Anna Kendrick) discovers Barb's plan but in her naivety believe Barb just wants to be friends. She sets out with Branch (Justin Timberlake) and Biggie (James Corden) to unite the world and save music for everyone. This movie is more of the same, zany jokes, quick cuts of physical humor and covers of popular songs. It's a little crazy on how much falls under "pop" but that does actually play into story later on.
Poppy's innocent nature has her believe that she can unite everyone through her music and that everyone is all the same so we should all be happy. Normally, that's the message a kids' movie would push. However, the message they want is that we aren't all the same and to ignore our differences would be to ignore what makes us special. I was truly surprised a kids' movie would go that route and wish they really dived into it. However, the movie never really gets passed all the fluff and just stays surface level, which was disappointing.
There are 6 strings that represent the 6 major music genres: Pop, Rock, Classical, Country, Techno, and Funk. There are other genres, but they are offshoots of the main six. I admit I was pretty disappointed that there was no Hip-hop/Rap/R&B world, but I did appreciate what they made Hip-Hop an offshoot of and how it was implemented. Pop and Rock are the main headliners here, and their music choices are pretty safe (makes sense since it's a kids' movie). Most of these songs are aimed at the kids but what really standouts here are the original songs made for the movie. "The Other Side" by SZA and Justin Timberlake and "It's All Love (History of Funk)" by Anderson Paak, Mary J. Blige & George Clinton are standouts that anyone would love. But even with those, it's not enough to uplift this movie from what it is…just okay.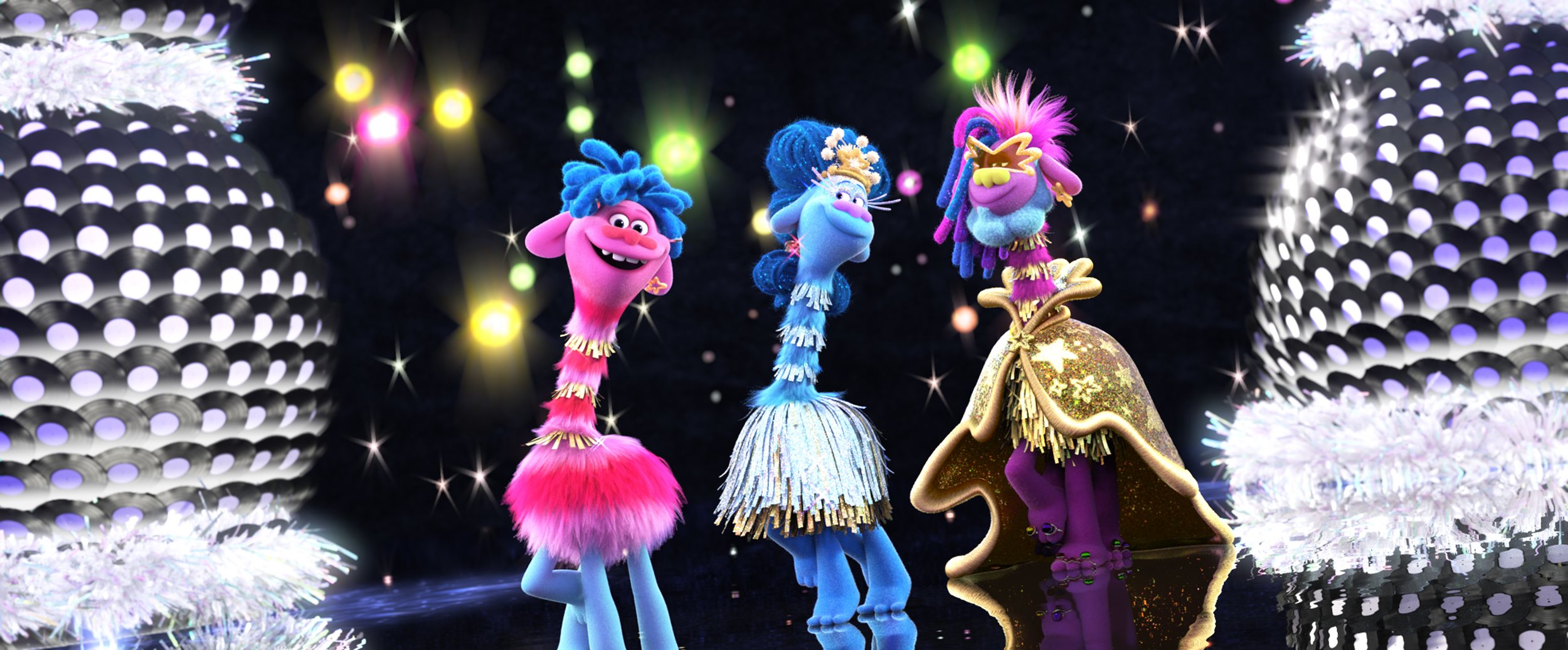 Honestly, kids will probably love this movie just like the first one. It's fun, it's fast-paced, and it's bright and colorful. Jokes fire one after another and there's always something on screen to laugh at. If you need something to capture their attention, this could work for you. And you parents can have a fun time watching and singing along with your kids. But if you don't fit into that category, it's really not worth your time. There's just too much fluff. Skip this world tour.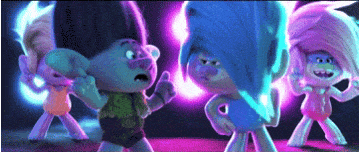 Want to get Black Nerd Problems updates sent directly to you? Sign up here!
Follow us on Twitter, Facebook and Instagram!