I need those reading this to know that the streets raised me. When I say streets, I don't mean the streets rappers reference (them shits wild). I'm talking about Streets of Rage. Beat'em ups are my lifeblood. To this day, I still lived for them shits. Beat'em ups taught me two important things. One, teamwork, and two: stomping the health bar outta random punk stepping to me in these streets. I never got to play the first one with Blaze, Axle, and Adam Hunter. Streets of Rage 2 was my introduction to the series. Off the rip I rolled with (see what I did there?) Adam Hunter's little brother Eddie "Skate" Hunter. Which was fitting, he's the little brother, I'ma little brother. He rollerblades, I rollerblade. Skate had the backward hat, the tank, I mean, come on. I loved this guy.
When Streets of Rage 3 came out ain't shit change, I was back with my man Skate. Still, I'd always hope down the line I'd get the chance to play as Adam Hunter. I mean, Adam was still in the series in through cameos. I always thought it was so cool how he had his lil' brother taking his spot with his friends. Then, in the year of "anything is fucking possible" 2019, Streets of Rage 4 got announced and I do not know how to fucking act.
First off this shit looks hard as fuck. I'm talking Jadakiss with the bounty towel paper wrapped around his head as a bandanna hard. Lizardcube, Guard Crush Games, and Dotemu brought Axel Stone back rocking the same headband from Streets of Rage '91, a fucking Kurt Cobain '92 grunge-era plaid sweater 'round the waist, Bo Jacksons, and Old Man Stone beard? Legend. Blaze back with the leg day game still on "Let's give'em something to talk about".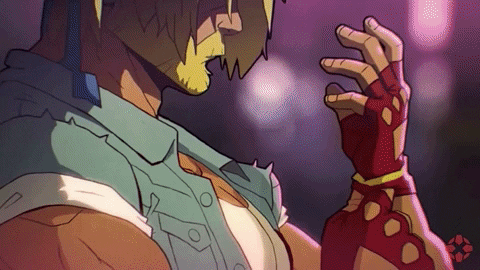 Then I saw that one of the new characters in this is a Black girl with Marley twists. When I found out here name is Cherry Hunter, I said, "wait a minute. That's not Adam Hunter's daughter is it?" Yes. She. The. Fuck. Is. Cherry out here swinging the Hendrix ax on these foes and I live. Cherry even got the same color scheme with the gold and Black shirt. Let's go bay-bay! This the Family Matters I be talking about. This the second time Adam Hunter had a family member take his spot in Streets of Rage. So, either Adam always has a legacy spot in this series for his fam or he legit is only sticking to cameos cause the streets ain't in him no mo.
Then it happened. After 28 years, it finally happened! We got a trailer for Adam Hunter's return in Streets of Rage. It's been 28 years, man. 28 freaking years since Adam Hunter was runnin' round the city doing ratchet shit with his friends Axel Stone and Blaze Fielding. I am more than excited to not only finally get to play as Adam Hunter but to play the older zaddy Adam Hunter. I mean look at what he's rocking for his return! Look at this entrance. Look at the bravado. Yall already know what it's bout to be let's get to it
*Sets Timer*
*DEEP INHALE*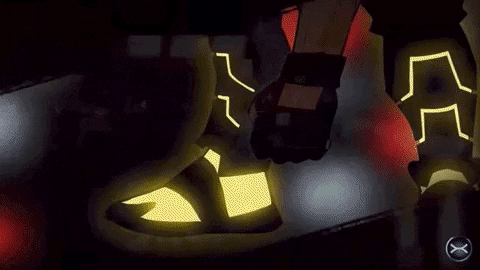 Adam Hunter came back like Jordan but ain't rock the 45 jersey, he got them 45-inch pythons instead.
Adam came back lookin' like the man your partner told you not to worry about…and you worried as fuck.
Adam came back with glow in the dark alligator shoes to stomp on these foes.
Adam came back with the Keanu Reeves CyberPunk 2077 kicks. They not even out yet!
Adam came back from 1991 to 2019 with the kicks from back to the future.
Adam came back with the kicks straight outta Tron.
Adam came back with Men In Black Raybans and dunno how to fucking act.
Adam came back with 50 "Hey, Bighead" messages in his DMs.
Adam came back thicker than prego sauce with his preggo sauce.
Adam Hunter back and letting his credit score talk his shit for him.
Adam back and on that Corey Hart "I wear my sunglasses at night" shit.
Adam back from hanging on the bench, my bad, he was on the benchpress all this time.
Adam back and— and— … finer than a muh fucka, I said Gaw' damn.
Adam Hunter said, "Thick man sexy is just something you gotta deal with."
Adam over here lookin' like he just set up his OnlyFans account and dunno how to act.
Adam over here snickers thick in the chest.
Adam over here lookin' a fine ass daddy that listens to Drake.
Adam over with dad puns, guns, and buns.
Adam over here with big thick energy.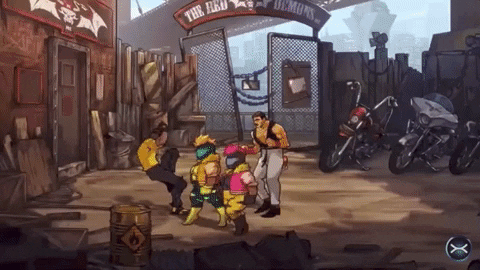 Adam man, how you come overdressed to beat up some street punks?
How you fucking up street punks with a silk button-up?
How you fighting in the streets while still in your 9 to 5 attire?
How you bring sexy back and sexy ain't even know it went somewhere?
Seriously, this may be the best glow up in beat'em up video game history. Period.
Adam went from a white dude clearly painted Black on the SOR cover to Chris Rock "Bigger and Blacker" type Black.
Adam Hunter went from teen heartthrob to the first man on the cover of a King magazine.
Adam went from a Zach Morris build to Build-A-Baddie.
Adam went from 16-bits pixels to 720 HD.
Now, can we appreciate that not only did Adam hunter come back swagged out as fuck.
Not only did Adam return to the franchise beat'em up series the MVP off only one fucking game.
Just like he did with his lil' brother, Adam got his own daughter out here running these streets just like he did? GOAT.
Adam and Cherry Hunter going to be out here dropping folks on some "just the two of us" shit.
Adam got Cherry out here literally stuntin' like her daddy.
Adam and Cherry Hunter's father-daughter dance is them putting hands on anybody stepping to them!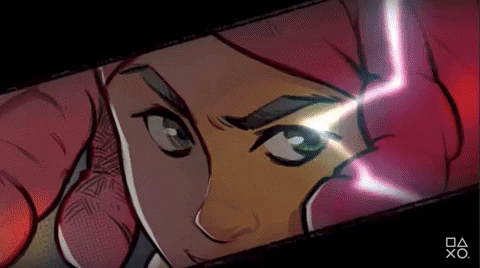 Time
Want to get Black Nerd Problems updates sent directly to you? Sign up here!
Follow us on Twitter, Facebook and Instagram