Writer: Matthew Erman / Artist: Lisa Sterle / Scout Comics
Last issue revealed to us that in Francis and Piper attempting to get away to safety in which they are separated: they both end up in totally different places… also they've apparently been missing for three years.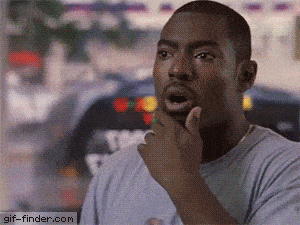 We meet Frances first this issue as she's been rescued by their Aunt who is toting a shotgun and is gently treating her with the kid gloves. She's sorry she couldn't protect her nieces, she's sorry for the circumstances, she's sorry about the state of the town, their home. Frances is attempting to make sense of just where she is while her Aunt is catching her up to speed. It is a deep yet depressing and disheartening scene.
This far into the narrative, it's especially chilling and enlightening to see the match of the deterioration of the town and its residents to the deterioration of Frances and Piper's assumed journey. The sisters did not expect their homecoming to be…whatever this is and to make matters worse, they are separated- sooooooo very far from each other and away from the protection they assert for each other. Aunt Joanna is still around, still a power player in this mess, leading a sect of the town's folk to carry out plans to save them all (supposedly). Sterle's ability to showcase the infected townsfolk in the more advance grotesque transformation is quite a sight and it is more startling to see the farther I read into this issue.
While Frances is found and is trying to find her bearings, at least we know that's she is in a physical place, somewhere grounded. When Erman turns to Piper this issue, we don't know where she is exactly, she doesn't either. She comes across the one person she thought she'd never see–yet it is the very same person she and her sister came into town to see eventually bu invitation: her mother. And this is perhaps the most gripping part of the issue: this isn't her real mother–moreso a memory, a moment captured in time stuck to this existential plane–existing but not existing. Even she doesn't know where this is nor can she provide too many answers to the troubled Piper.
I knew eventually the girls would come face to face with their mother, yet, I wasn't thinking in what version or in what place–at the end of this issue we, the readers are granted some answers but I've thought of a new theme, a new question for the characters Erman and Sterle has brought to life: to what end, are you useful? To what means do you matter?
We come to understand that the girls' homecoming was always going to be significant…and so far we've gathered that they are needed. How much will it take, what further sacrifices will be pressed upon the sisters before this town crumbles and goes back to the soil?
8 Flowers In The Forest Out of 10
Read our site's other reviews of Long Lost here.
Want to get Black Nerd Problems updates sent directly to you? Sign up here!
---
Follow us on Twitter, Facebook,Instagram, Tumblr, YouTube and Google+?