Last year was a really good year for Asian American representation in media.
We had Crazy Rich Asians, To All the Boys I've Loved Before, Killing Eve, Mech Cadet Yu, and Searching. It was a long time coming and I was living by the end of 2018. And bless my hopeful heart, 2019 is continuing the momentum in one of the best ways possible: an Asian-American superhero team full of new Asian supers.
I'm a DC fanboy through and through, but right now my #1 anticipated comic of the year is War of the Realms: New Agents of Atlas, authored by Greg Pak and art by Gang-Hyuk Lim. The press release a couple days ago had me hyped, but then Patch Zircher dropped a new variant cover featuring the cast in all of its Asian-American glory.
Our cover for the new members of Agents of Atlas.
I especially loved drawing Crescent (the little girl) and Io (the bear). pic.twitter.com/6sTfFp6xmM

— Patch Zircher (@PatrickZircher) February 20, 2019
The world needs to know how excited I am for this lineup.
You have Amadeus Cho, front and center, getting ready to lead the team against Queen Cinder. You got familiar faces with Shang-Chi, Silk, and Jimmy Woo. You got new faces with Crescent, Io, Luna Snow, Sword Master, and Aero. And finally, the Wave a.k.a. the first Filipino superhero is front and center of a Big 2 title. I didn't have to spend hours laboriously combing online archives and wikis to find them!
It just feels so good to have Greg Pak at the helm of this project because he gets it. He's out here creating stories for all the Asian Americans who want to see their faces at the comic book shop. He's out here with the #AsAmRollCall hashtag promoting other creators. He's setting the stage for so many cool things to come.
oh nothing much just putting asian people in all the comics how 'bout you

— Greg Pak (@gregpak) February 16, 2019
When you dig into the history of the new cast of characters selected for this series, you see that Pak wasn't afraid to draw deep cuts from the Marvel Universe: Aero and Sword Master are from a Chinese-created project originally for the NetEase online platform; Crescent and Io, White Fox and Luna Snow hail (pun mostly intended) from the Marvel Future Fight game.
I'm not as familiar with Cho's Protectors team-up and my knowledge of the New Agents of Atlas deputized by Jimmy Woo is limited to what the author has put out, but listen. Listen. This is all dope. This is all exciting. This is the type of representation I felt starved for in 2017 and now I have this plentiful bounty to feast on.
I have only a vague idea about what's currently going on in the Marvel Comic Universe, but the announcement of War of the Realms: New Agents of Atlas has my eyes lit up and my interests so entirely piqued. I am hyped to see an all-Asian American team face against the Queen of Cinders as they protect Asia.
2019 has already given us Kingdom and more Lana Condor vis a vis Deadly Class, and now we also get to add New Agents of Atlas to the list of things to look forward to? Yeah…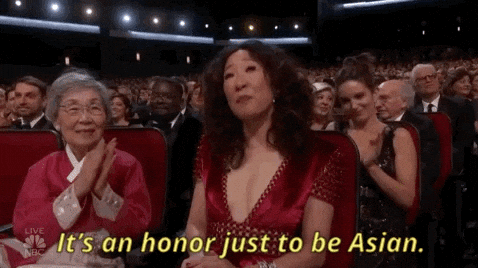 Want to get Black Nerd Problems updates sent directly to you? Sign up here!
Are you following Black Nerd Problems on Twitter, Facebook, Tumblr or Google+?