During these times of [not]-time, where quarantine has removed the days of the weeks and replaced it with yesterday, today, and tomorrow in the midst of what's beginning to feel like Maypriach like getting lost in the Corridors of Time…
I've been trying my best to keep myself tethered.
And as such, I've been playing a lot of video games. It's not that I wouldn't be playing a lot of video games, it's just that it has become that much more crucial to keep some semblance of sanity and most importantly, my sense of self and the progression of [not]-time. Both of which were the first things to go when this whole thing started. I think it was three weeks ago. Maybe it was a full month. 2020 was a blur before it was a blur, but maybe that's just how life always is.
Jamais Vu
I was a very different person back in high school. I was very Catholic for one. I was very convinced that I could somehow learn a second language which is only funny a decade later when I realize I am barely beginning to master English. And I remember the rotational schedules of classes complimented by the rites of Sunday Mass. There will always be a part of me that is comforted by a routine even if those routines have changed dramatically since I started them more than a decade though.
I have latched onto some things though. I retained the phrase "jamais vu" – never seen, the sense of being in a recognizable, yet staggering unfamiliar, situation. I still know all of the prayer even if the phrase "consubstantial with the father" still throws me. I think it helps with the Catholic guilt that I imagine weights like over-sized rosary beads whenever I think if my mom would be disappointed that I have replaced Sunday Mass with a gamut of activities that are decidedly not religious, although there still is a reverence that I learned to recreate.
An Unset(tling) Schedule
I stopped going to Mass the summer of 2013. I know it was the summer because immediately after graduation, I gave myself a week and a half to transition to a different state and my first real job. I didn't know what I was going to do with myself without structure, although I didn't know that the job would be structure-less. Working in IT means your schedule is not your own (a sentiment that would soon have a much deeper meaning to me).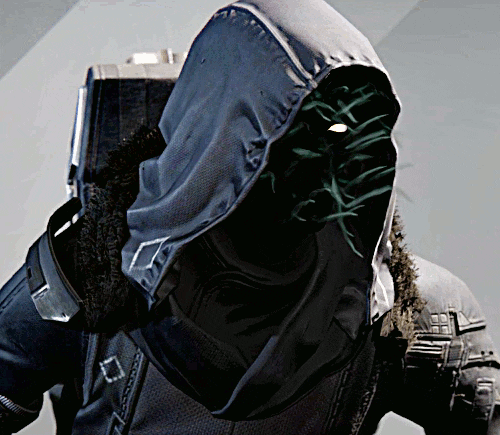 The only thing I knew is that I was not going to know what each day would hold. Some days, I'd be woken up at 3AM to an emergency page from one of the coasts. Other days, I'd have to stay till 9PM to ensure a critical project would get done. The only thing that I looked forward to were the weekly meetings I had with my manager and my clients. I could prepare for those. I could plan for those. I could expect those. Can't plan for emergencies, breakdowns of the software in the weird ways, and after exactly one year I knew one thing to be true:
I would work very hard to ensure I have uneventful days.
I moved back St. Louis in 2014 and started a job as a technical writer. My days had a regularity to them. Set tasks, set cycles, same days, slight variation, the perfect gig compared to the previous chaos of yesteryear. And with a new rhythm, I wanted to get a game to make my entertainment match. I ended up picking Destiny, and little did I know that Destiny would teach what ritual truly meant.
As the months went on, I had a beat. Tuesdays were reset, when all of my checklists got wiped away. Wednesdays were Armsday where I'd talk to Banshee-44 for a chance at a roll on a gun package that had been sitting in my inventory. Friday was Xursday.
And as I made friends, more rituals were added. The Tuesday night party chat, the Friday night raid, (here's one of my favorite moments. I'm the Titan who popped the bubble right before it burst.). All of the hallmarks of the congregation, but in a different light. Every couple months, I'd take a day off to grind the game. Every year, I'd take a week to myself. I tell my boss "I'm spending the week with some friends," not mentioning that I would not be leaving the house. By choice. It's nice when it's by choice.
It's nice when we have the choice. When we cancel the Sunday D&D game because of weather, and not plague. The weekly ritual, the signposts of the progression, something to look forward to. I feared what the quarantine would do to these connections.
We Forge On
As it turns out, when the connections are threatened we learn to recreate them. It was easy with Destiny 2, but the other things me and my friends had to riff. Zine clubs on Sunday mornings and Sunday Night D&D became Sunday night virtual game night. On Mondays, my friend repurposed the Zoom account from work to host a weekly writing workshop with all the friends from undergrad. Tuesdays are for Destiny 2. Wednesday-Thursday I take for myself. Fridays are Raid Night. And Saturdays, I started streaming a game night on Twitch to give folks a much needed respite, a chance to be entertained, and laugh at the face of the incredulity.
There Can Be A Beauty in the Repetition
These are the times where we do things that we are masters at. These are the times, my days are dedicated to checking the stalk market in Animal Crossing, daily chores on the island , my pre-meal injections of the insulin, the logins at noon to see if Rasputin has something in the armory that I could add. Every day feels the same, but what hurts is lack of choice to make it different. But the inverse is also true: we can choose to make our rituals. We can choose to reclaim the reset. There is a comfort in being at good using Discords and Slacks to keep connected.
There is something to be said about countering the arrhythmic with a steady beat, a resolve not to find new ways not to waiver.
Want to get Black Nerd Problems updates sent directly to you? Sign up here.
Follow us on Twitter, Facebook and Instagram.