You know how it is when you lose loved ones and then the holidays roll around and you miss those loved ones the most? Then why the hell did the Marvel roll this damn trailer out around Christmas, yo? Black Panther just got nominated for some Emmys and then we gotta get reminded that T'Challa Wakanda soil and bluegrass right now? I say gotdamn, man.
This shit open with Tony doing his Captain's Log, stranded in privileged space saying his last words to Pepper. Cuz…he ain't never had time to speak to her before he was dying but I digress…
Yo, Thanos so disrespectful man. Dude done put his armor up like a scarecrow while he doing the Gladiator Elysium Fields walk through the crops. Your boy probably a fuckin' farmer now. Wipe out half of humanity and shuck this corner, nucka.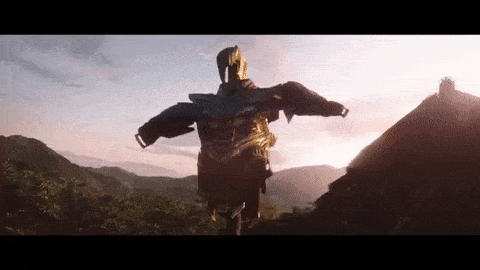 And the big moment everyone talking about (cuz let's be honest, not much happens in this shit, this is a two minute teaser trailer if we keepin' it 1-hunned) is RONIN AKA HAWKEYE AKA "I WAS SOMEWHERE SECURING THE BAG FOR MY FAM WHILE Y'ALL WAS GETTING THE BRAKES BEAT OFF YOU BY THANOS" BAAAAAAACK. Your boy out here doing his dirt in the same streets that Scarlett whitewashed Ghost in the Shell in.
Oh, and Ant-Man being Ant-Man. Your boy came out of the Quantum Realm to see his team reduced to 3 minutes worth of Endust wipe down.
Hopefully we get another trailer soon with some action, some Black people, reclaiming our time stone, etc. But for now, thanks for bringing us back into our feelings, jerks. Merry Christmas to you too, Marvel.
Want to get Black Nerd Problems updates sent directly to you? Sign up here!
---
Follow us on Twitter, Facebook,Instagram, Tumblr, YouTube and Google+?