[Art by Julian Lytle and Sean Causley]
As I get closer I notice that they showing each other sketches out of their notebooks, reminded me of my old roots // I walk past with a nod and a reminisce // Swear to god hip hop and comic books was my genesis
That verse from Atmosphere's Slug resonates with me more and more as the years go by. Growing up, comic books and hip-hop were a huge part of my youth. I never saw these genres as separate entities ever since the day I saw Wu-Tang's Triumph video and heard Method Man say, "On foreign land jump the gun out the frying pan into the fire// Transform into the Ghost Rider // A six-pack and a streetcar named desire." I saw Method Man on a motorcycle with flames on his head and I knew he was referencing The Ghost Rider, Johnny Blaze. My eleven-year-old self was ecstatic at the revelation because this emcee that everyone loves fucks with comics, and then he used "John Blaze" as an alias and Ghostface used "Tony Starks"? I. LOST. MY. SHIT.
Here are these world famous emcees dropping obscure characters (in Method Man's case) and I caught what he was talking about. I had to ask what "A Street Car Named Desire" was, and when I found out I was even more impressed because not only was his nerd game up but so was his playwright/literature game. From then on, nothing made me happier then catching a nerd/lit reference from an emcee. It became a game of seeing how much I could decode or catch from a verse.
This also made me proud of the depth of my comic book/myth knowledge which I was always interested in because these popular artists (the majority of which look like me) are referring to them as if to say, "Hey, I read that book too. Page 25 was crazy, right?" Nothing makes you feel like less of an outsider than when you discover an artist you enjoy is into the same genres of pop culture that you are. It made me so excited when Lupe came out because he his verses weren't just one-liners to nerd references, that shit was drenched in it! His song Daydream basically took place with him rhyming inside a Gundam. There's multiple pop culture allusions in Lupe's work:
Ororo Munroe, make it rain //
Not with bills, I make it change //
Take that cool shit, make it lame //
Take that nerd shit, make it bang – Yoga Flame
I like Thelonious Monk //
He's the wallpaper on my computer //
I love Final Fantasy //
I hate first person shooters (me too) – And He Gets The Girl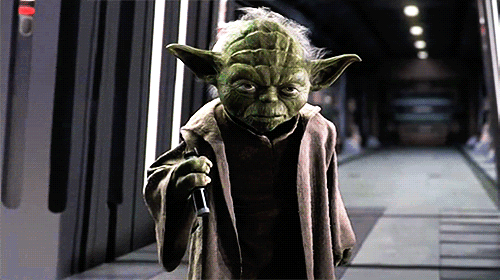 Lupe was MVP of pop culture, but I got to give it to the pioneers of the nerd genre, starting with MF Doom who went so far as to embody Marvel's Dr. Doom via the mask (their origin stories are somewhat parallel as well) and numerous references to comics & pop culture in his lyrics as well as in some of his videos. As well as the emcee Last Emperor, who made two tracks based on Marvel's Secret Wars (which Marvel has recently brought back) titled The Last Emperor's Secret Wars I & II. He had his favorite emcee battling against heroes and villains, going so far as to detail each battle blow for blow and impersonate rappers' voices. My man basically wrote and performed in fan fiction on a track! Y'all don't know, he even went so far as to update it with more current rappers in the game on the second track. When I was put onto this it really felt like interweb gold.
"Let the games begin!" Set it off, it's the fight of the century…
I honestly couldn't get enough of this shit back then, and the same is true for today. Against the "fast food rap" that's currently being played mainstream, my preference is toward those artists that are more versatile that rap about the opposite of gunplay. It can take a lot of digging to find those artists too, man. I mean, I enjoy the look through a rapper's perspective via the likes of Pusha T (who lives that shit), but that won't be the artist I relate to most since we grew up in different environments. I gravitate towards artists whose rhymes reflect the nostalgia of what I grew up with, such as Mega Ran, Open Mike Eagle, Homeboy Sandman (Pre-Gawker article), Zach Lost (the hell is the new album at, man?), Jean Grae,, Adam Warrock, Pharaohe Monch, Royce Da 5'9, Joe Budden, and a handful of others. You can still have respect for one approach while preferring another.
A perfect example of this is with Dumbfoundead, a musician that has come back to the battle rap forefront. He himself expressed keeping his art dynamic (some may read as nerdy) and versatile, but even though a majority of battle rappers may use gun bars he still respects the art the time they take to craft it as they use elements of poetry in the mechanics used in the detail for crafting verses. On the stage of battle rap I absolutely love seeing a battler that's more versed with pop culture references than gun bars as it becomes two opposing forces mashing together. In Dumbfoundead's battle against Conceited, he had a genius retort to the gun references Conceited used in the previous round against him.
Oh you got unlimited ammo? Does that mean I could have force fields? //
Does that mean I could have orc sword shields?
A giant hammer that Thor wields? //
Does that mean I could have orbs, pills, potions to level up more skill? //
Just cause you talk about guns doesn't make it more real…
It's one thing to hear this shit in your iTunes, but to see nerd shit being used in a battle? Arghhh I love it! I already expressed Carter Deems' ability to use nerd references in his battles, as well as when Immaculate (a dude who gets versatile in the literature and fiction) played Carter's game for what was a lighthearted battle. However, I got to point out that when Illmac gets in his zone? Sheeeeeeeeeeeeeeeeeeeeeeeeeeeeeeeeiiit…
Cats think all I got is nerd bars, right? So how 'bout this //
This a blitzkrieg weeks prior till the cease fire in Germany //
Your pennies for thoughts to bitcoins and deep cyber-net currency
Nano technician, hadron collision //
Black holes and astral-projection
The man literally pulled out nerd frames, ripped the verse, then crushed them, and continued ripping the verse and exposing some nerd bars his opponent (Aye Verb) used before. It was just a symphony of beauty in that third round, man. As we all know, it has now become more of an acceptable style to be a nerd (especially via fashion), but when that shit was still outlawed these emcees were some of the folk that made repping the nerd genre set a badge of honor.
Man, it used to be real Meji Government out here, except instead of a ban on swords (Samurai were pissed about that) it was a ban on all things nerd. It's great to see how the times have changed and the means we've used to bring that portion of pop culture to the forefront. Now we've got Marvel doing hip hop variant covers to their comics as well (although the handling of it coulda been better). As much as we've seen comics influence on hip-hop we're also seeing hip-hop influence plenty of other platforms. It's great to see how these two genres, both considered a fad and shunned upon numerous times, solidified a place of their own and a bridge between each other.
Are you following Black Nerd Problems on Twitter, Facebook, Tumblr or Google+?