September is Coming.
Beware the back to school murder music moms turning your local mall into their very own war zone, the gluten-free pumpkin chai skim milk lattes soon to be in the hands of foliage-loving white women, the over-the-top post apocalyptic level "Summer is over" status updates and Instagram posts, and the teachers slowly beginning to come down from their exotic isle vacation highs and return to full rage mode. Then, AND ONLY THEN, is September truly here.
Along with all these glorious September traditions comes the annual revival of everyone's favorite TV shows. Peep the highlights of 2015's fall lineup and set your DVR. Check out our fall Drama preview, too.
Top 5 Anticipated Superhero Shows
The Flash – The CW – Premiere Date: 10/6
Zooming into season 2 sporting the #1 Superhero title is Barry Allen's The Flash, and he has given us exactly what we wanted in a top-tier superhero show. We get the lighthearted fun and humor of comics, the brutality of badass iconic villains for Flash to put the beats on, but also a well-crafted show that uses impressive acting to balance out the fictional aspects of a show about a man fast enough to shred time. Season 2 drops bombs in the form of Kid Flash and Zoom (baddie allegedly faster than Flash and Reverse Flash). Hopefully they don't oversaturate the Flash market with too much Heroes of Tomorrow and Arrow crossover stuff. Don't get me wrong, the material is fire most of the time, but too much can be a drawback. They seem to have it together though, so I fully expect another pulse pounding season of our scarlet speedster tearing up Central City.
Arrow – The CW – Premiere Date: 10/7
Arrow paved the way for The Flash. Matt Murdock owes his lunch money to Oliver Queen. For all his diligence, they're rewarding homie with a new suit and the next steps he needs to take in order to finally become Green Arrow.
Supergirl – CBS – Premiere Date: 10/26
The new girl on the block. The smooth girl handlin' the rock. That's what they will say at seasons end. Supergirl looks good. It's made by the same creators as The Flash and they are being extra careful to not ruin this potential new franchise. They know Wonder Woman is coming and they know they need to establish Kara Zor-El in the world so she can (hopefully) do work on the big screen one day. But lets not get ahead of ourselves. The show is going to start off very mild mannered young lady flow and build her up. It seems like they're not going to jump right into things, but when they do show off her powers, it better be amazing.
Gotham – FOX – Premiere Date: 9/21
Gotham comes crusading into its 2nd season with high hopes of an equally entertaining season as its first, and a bit of a raised effort in the writing department. Gotham was a good look into the city that shaped the country's favorite cowled crime fighter and with them putting the focus on the "Rise of the Villains," as opposed to the police and mob-centric approach we got last year, we should be in for some twists and interesting story lines from our iconic bad guys.
Agents of S.H.I.E.L.D. – ABC – Premiere Date: 9/29
I was one of the unlucky souls who deaded Agents after that abysmal first season. The word on the street is that season 2 was dope and 3 will build on that formula. Daisy Johnson goes into full on Quake mode and they will obviously use their bread and butter connection to the MCU to piggyback help kick off Civil War dropping next year. We don't know exactly how they will do it, but most people have a feeling that Registration Act might have something to do with it.
Honorable Superhero Mentions
Heroes Reborn – NBC – Premiere Date: 9/24
I really hope the revived Heroes turns out to be dope. The first season was next-level amazing. Really took my back to those early 90's X-Men cartoon days. Hopefully a few returning characters from the original series and this being a clear cut 13 episode miniseries ensures the series comes to a fitting close.
Sleepy Hollow – FOX – Premiere Date: 10/1
How is this show still on? Utterly baffling.
Top 5 Anticipated Supernatural Shows:
The Walking Dead – AMC – Premiere Date: 10/11
The ratings king is back for its 6th season of Rick, brains, and mayhem. You already know what to expect with this juggernaut. Strap yourselves in and get ready of the ride.
Doctor Who – BBC America – Premiere Date: 9/19
The Time and Space-traveling adventures of the Time Lord, known only as the Doctor, and his companions continue in their 9th season. Game of Thrones' Maisie Williams will be blessing the show with her guest starring presence, if that gives you any incentive to get down with London's greatest hero.
The Vampire Diaries – The CW – Premiere Date: 10/8
Season 7 of CW's Twilight baby goes mad True Blood this season. They're going to throw hybrids and new characters at you like it's nothing. Should make for some exciting vamp life.
Once Upon a Time – ABC – Premiere Date: 9/27
I've been trying to catch myself up on this series since I fell off, because I hear really good things. Sounds like it never got not too fairy tale and didn't try to be too real, just a nice balance of both. Season 4 leaves last year's Frozen swag behind and gets into Emma's dark side, aided by the ugly duckling Rumplestiltskin.
The Bastard Executioner (Sleeper Pick) – FX – Premiere Date: 9/15
While Ron Pearlman decides to stretch his wings over on Amazon, Sons of Anarchy creator, Kurt Sutter is back on FX with a bloody, Game of Thrones-stylized, no-nonsense show set in the 1400's during the reign of King Edward I. This one looks like it could receive all the glory or all the backlash depending on which direction Sutter goes in.
Honorable Supernatural Mentions
American Horror Story: Hotel – FX – Premiere Date: 10/7
They're going without Jessica Lang as the pivotal point of the show for the first time. I'm sure they can keep their momentum going. Lady Gaga makes an appearance this season, as I'm sure you might have heard. THAT should be interesting.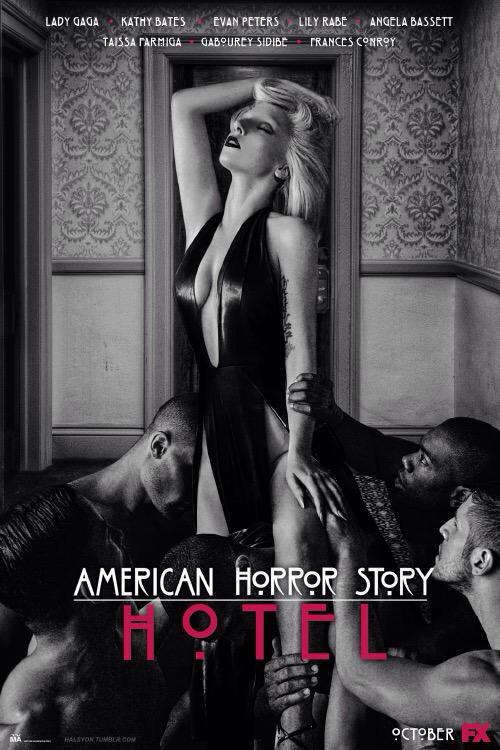 Minority Report – FOX – Premiere Date: 9/21
Picking up where the Speilberg and Tom Cruise film left off, we get a dismantled Pre Crime Unit and a Meagan Good cop partner for our main character. Anddd for some reason, I think people are going to jump on this one. Should be interesting to see if this movie-turned-series will do better than Limitless.
Z Nation – SyFy – Premiere Date: 9/11
Bootleg Walking Dead?
Supernatural – The CW – Premiere Date: 10/7
11 seasons strong! They show no signs of stopping. The rating show no signs of dipping. I hear God makes an appearance this year. Blessed.
Stay tuned for the rest of our fall lineup previews! More to come on comedies and cartoons.
Are you following Black Nerd Problems on Twitter, Facebook, Tumblr or Google+?