You know the absolutely fastest way to get me hyped? I didn't know until I saw Cinemax drop a teaser trailer with the following phrases:
From the writing of Bruce Lee…
From Jonathan Tropper co-creator of Banshee…
And Justin Lin, director The Fast and the Furious…
You got old-time newspapers from California getting marked up and cut up. Old school western music surges, as we rip the page and get a glimpse of glorious melee. This Warrior teaser only provides the tiniest drop of what's to come, but I'm 100% ready for another profile martial arts, Western TV series. I love me some Into the Badlands, but my eager Asian heart is always open for more content.
The pedigree of the show alone should be enticing. Banshee was legitimately one of the greatest television offerings during its heyday and featured some of the most brilliantly brutal and bloody fight scenes you could catch on TV. These creators didn't come here to play with y'all, they came here to throw down. And one of the co-creators, Jonathan Tropper, wants to adapt some of Bruce Lee's writings with Justin Lin?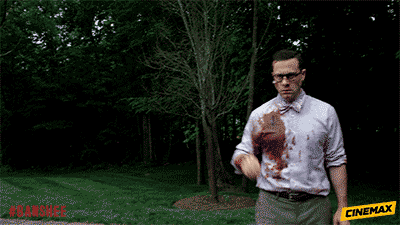 If you'll stay hyped with me a little longer for the official Warrior synopsis
Inspired by an idea from martial arts legend, Bruce Lee, this gritty, action-packed crime drama is set during the brutal Tong Wars of San Francisco's Chinatown in the second half of the 19th century. Filming in Cape Town, South Africa, it follows a martial arts prodigy who emigrates from China to San Francisco under mysterious circumstances. Once there, he becomes a hatchet man for one of Chinatown's most powerful organized crime families.
Warrior is produced for CINEMAX by Perfect Storm Entertainment, Tropper Ink Productions and Bruce Lee Entertainment. It is created and executive produced by Jonathan Tropper under Tropper Ink Productions. Justin Lin and Danielle Woodrow executive produce on behalf of Perfect Storm Entertainment and Shannon Lee executive produces for Bruce Lee Entertainment.
Yes. Yes please. Why I gotta wait till 2019?
Put Warrior on your radar immediately. Add it to your google alerts or RSS feeds. Rewatch the brilliant Banshee so you can understand what we have to look forward to. Listen to Bruce Lee talk about his one-inch punch. Join me in this glorious hype. This is the type of bare-knuckled brawler media I plan on devouring and I want y'all to share in this joyous announcement.
Want to get Black Nerd Problems updates sent directly to you? Sign up here!
Are you following Black Nerd Problems on Twitter, Facebook, Tumblr or Google+?