You know how some people celebrate their birthday for an entire week because hell yeah, self love? Well if you're Asian and/or Pacific Islander American and identify as a multiracial, chances are you already know why May can feel exactly like that much-needed celebration of intersectionality. Not only do we celebrate Asian Pacific American Heritage Month, but thanks to blogger Light Skinned-ed Girl, May has been keeping Mixed Experience History Month strong since 2007.
Of course, just because you're celebrating doesn't always mean it's easy to find the right people to party with. Even though you might have read up on some Black and Asian couples, it's not the same as seeing a character whose backstory feels like yours. Never fear, Asian (and) Black nerds! Here's a few of my favorite Blasian characters to celebrate in May and throughout the rest of the year.
Connor Hawke/DC Comics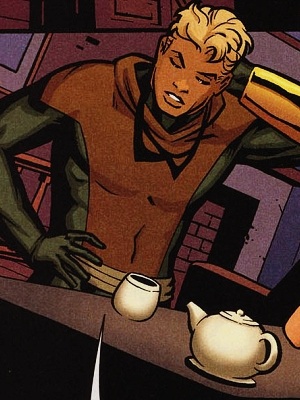 [divider type="space_thin"]
I'd be remiss if I didn't start my list with perhaps
the
most famous Blasian superhero, not to mention one of a microscopic few characters whose identity includes more than two races. Popularly known as the son of Oliver Queen aka the Green Arrow (whose title he would go on to share), Connor was raised by his Black and Korean mother Sandra Moonday Hawke until he joined an ashram at a young age. There he developed his extraordinary archery talents and a dedication to peace and harmony that helped define his gentle but protective personality. DC Comics continuity being what it is, there was an alarming instance of whitewashing in the very beginning of the post-Flashpoint universe but thankfully the television show
Legends of Tomorrow
has taken the steps to correct this awful mistake. As with many comic heroes, Connor's stories are pretty extensive, however, so for readers just being introduced to him I suggest checking out his fairly recent two part
Convergence
issues to get a sense for his character.
Hazel/Image Comics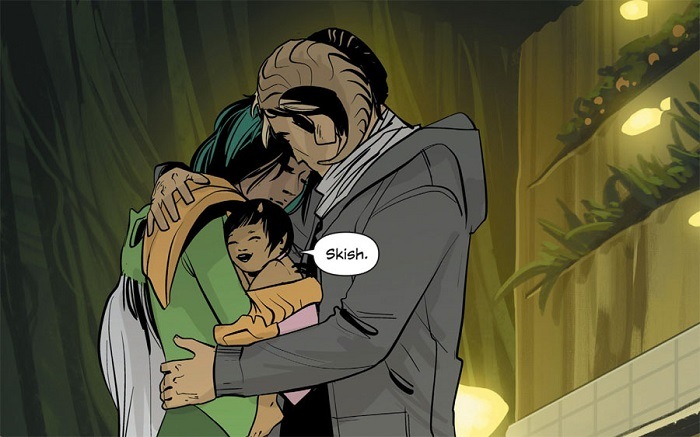 [divider type="space_thin"]
Everyone's favorite space baby, Hazel is the narrator for BNP favorite comic
Saga
, an epic tale of literal star-crossed lovers Marko and Alana. Blunt and occasionally a bit lewd, the impossibility of Hazel's existence becomes the crux of a story that shows how love struggles to survive against the odds of cultural misunderstandings and war-torn planets. And yes, while Hazel's parents aren't exactly human
the creators have specified
repeatedly that their features are based on people of color.
Silhouette and Aaron Chord/Marvel Comics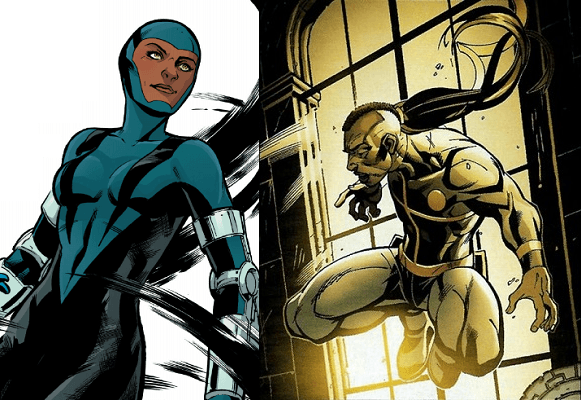 [divider type="space_thin"]
Know what's better than one Blasian comic character? That's right,
two
Blasian comic characters with representation of differently abled bodies! A brother and sister duo known respectively as Silhouette and Midnight's Fire, the Chord siblings were born as a result of
some mystic orientalist BS
a hidden Cambodian cult called the Dragon's Breath making a sketchy deal with a unit of American soldiers. While at first the siblings banned together to use their super powers to take down gangs in New York City, Silhouette's eventual paralysis pushed Midnight's Fire into a violent quest for revenge. Don't be confused by the crutches, however; Silhouette's badass fighting style puts your favorite martial artist to shame in a heartbeat.
Monika Tsurutani/Hirunaka no Ryuusei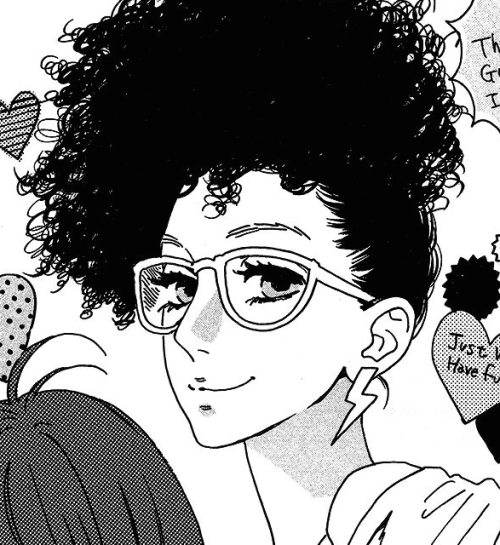 If you're a shoujo manga fan chances are you've already cried your way through Mika Yamamori's Hirunaka no Ryuusei (Daytime Shooting Star) a few times, but even with all the intense romantic drama who could forget our incredibly entertaining supporting cast? While Monika Tsurutani aka Tsuru isn't the comic's main attraction, her kind and caring personality and adorable relationship with the bashful Inukai make her an easy character to love. Though she is described officially as being mixed race Japanese, one look and you know home girl's curls and afro puffs be too on fleek not to be in Formation.
Taranee Cook/W.I.T.C.H.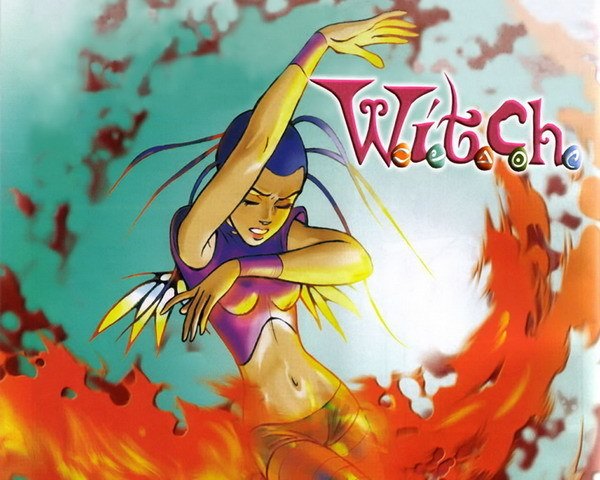 [divider type="space_thin"]
Look, there's definitely a
W.I.T.C.H.
post on its way because this may be one of the most underrated girl power series to ever be created and its greatness needs to be known. Much like your typical teenager team up, this story centers around five girls who must protect the Earth as the Guardians of Kandrakar with their new found elemental powers. Taranee, our resident sweetheart nerd, received the gift of fire whose power increases based on her emotions. While Taranee's mother seems to be an unfortunately unidentified (???) Asian American, her representation as a judge married to a lawyer-turned-psychologist showcases a rare instance of a fictional couple of color with high paying jobs. Due to differences in the show and comic there are some admittedly spoilery reasons why Taranee's origins are up for debate, but let's just say this interpretation stands as my favorite.
Oriana/Love! Love! Fighting!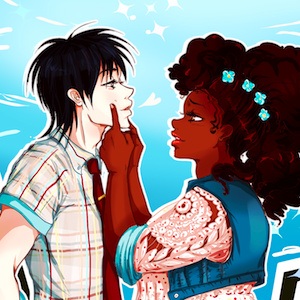 [divider type="space_thin"]
Longtime readers will know this list wouldn't be complete without Sharean Morishita's incredible Black Korean heroine Oriana. While I've already spent plenty of time
singing this manga's praises
, know that if you have not already invested in this heart warming plus-sized, pro-natural, 100% necessary representation of Blasian women already, then you might want to reconsider that next comic purchase.
Who are your favorite Blasian characters in comics? Let us know in the comments below!
Are you following Black Nerd Problems on Twitter, Facebook, Tumblr or Google+?