Writer: Gerry Duggan / Artist: Phil Noto / Marvel Comics
Ya know, I've been wondering how they'd pull off this issue, considering the X of Swords tie in books have basically featured an X-Man hunting down their sword so they could participate in this 10 on 10 showdown. But Cable #4 showed us that he's already acquired his in a savage and unapologetic way.
Why are Cable and his parents off on a mission to restore power to the mysteriously abandoned S.W.O.R.D. space station? For no good reason, that's why. Or perhaps it's to give us another casually great issue of the Summers family being the best.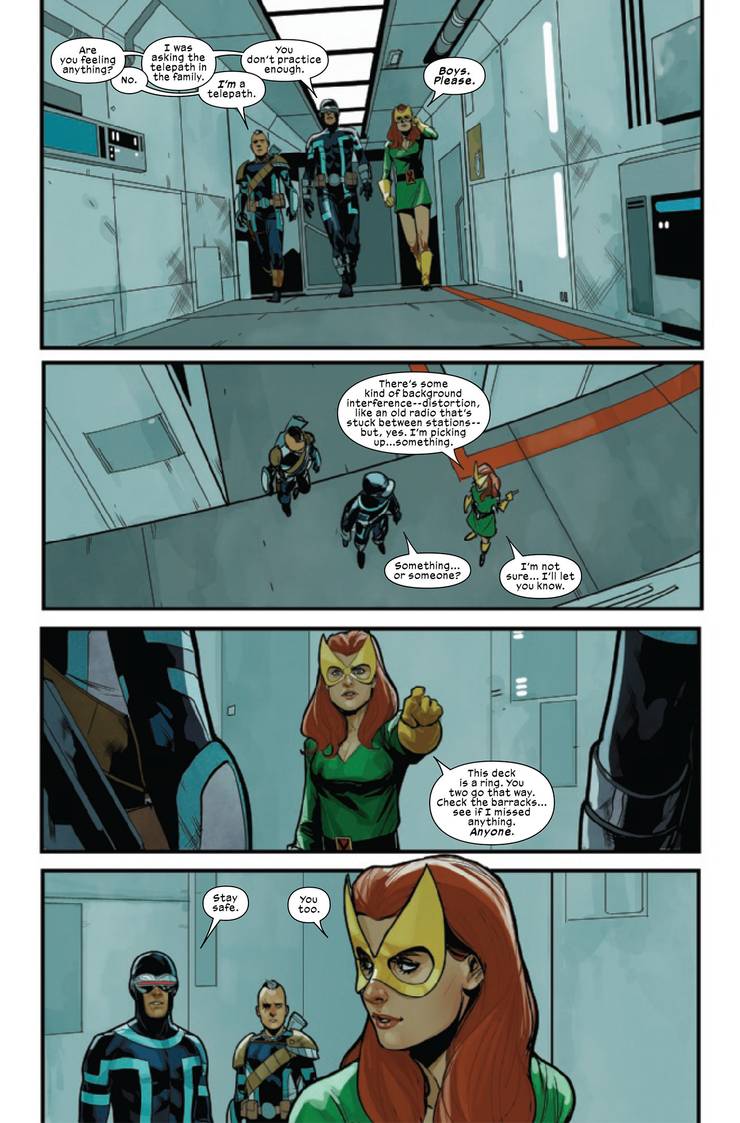 Why did that quick telepathic bickering between Nathan and Scott (gotta hit em with their government when they're all nucleus fam'd out) bring me so much joy? Why did that 4 word exchange between Scott and Jean feel so enveloped in love and sincerity?
Marvel Girl's discovery of the truth was jarring and Gerry Duggan did a great job of plodding out the revelation as Phil Noto crushed the artwork of this book like wrecking ball.
I was disappointed that this issue wasn't nearly as enthralling as Hellions or New Mutants, the other X of Swords entries of the week, but I very much appreciated the spooky Halloween vibes that emanated all throughout. It kind of reads like a gripping space thriller that ends with a cliffhanger that leaves the window open for sequels. The Vescora introduction is still shrouded in mystery but there is no doubt that Saturnyne is planning some diabolic shit behind the scenes by leading the X-Men to this place to unleash them.
In the end, Cable #5 accomplishes its task of summoning the young warrior to take his place within the circle of swordsmen and badass women. Phil Noto's panels are my favorite aspect of this book, in particular the "blurry" mind reading page. X of Swords is coming along nicely and this issue of Cable was a cool, quick read if you enjoy yourself a good Summers family tale.
7.5 Magik Insults out of 10
Reading Cable? Check out our other reviews here.
Want to get Black Nerd Problems updates sent directly to you? Sign up here!
Follow us on Twitter, Facebook and Instagram!