Here's what we reviewed in comics this week that you might want to check out:
Cable #7
The action is mostly street level but still fun in its own down-to-Earth way. Cable and Rachel make for a fun team-up with lots of chemistry, but the real highlight is the rest of the Summers family bonding, communicating like healthy adults, and not superheroes looking for the next fight. Meanwhile, the artwork Phil Noto brings to the table works perfectly in concert with the lighthearted script Gerry Duggan gives him to work with.
Future State: Nightwing #1
In another dark twist, Nightwing's base of operations is in an abandoned Arkham Asylum. If that isn't enough intrigue for you to check out this book, there's a shower scene where you may or may not get a glimpse of those 'Thicc Grayson' Night-Cheeks (last one, promise).
Future State: Wonder Woman #1
If that wasn't enough conflict for you, Diana is one of the last people alive with any power to do anything about it. The age of heroes is long past, and a handful of Amazonians, a geriatric Superman, and a dying Swamp Thing are all that stands in the way of Earth's destruction.
Iron Fist: Heart of the Dragon #1
On his way to the K'un L'un or, as I call it, "Kung Fu Heaven"….Danny Rand runs into ninja zombies and a few unexpected foes searching for an ancient secret of the heavenly cities. Upon first reading this book, Hama's dialogue might feel a little dated, but it comes to feel vintage in a way that doesn't slow the pace down and pays homage to Marvel's Bronze Age.
Radiant Black #1 (Early Copy)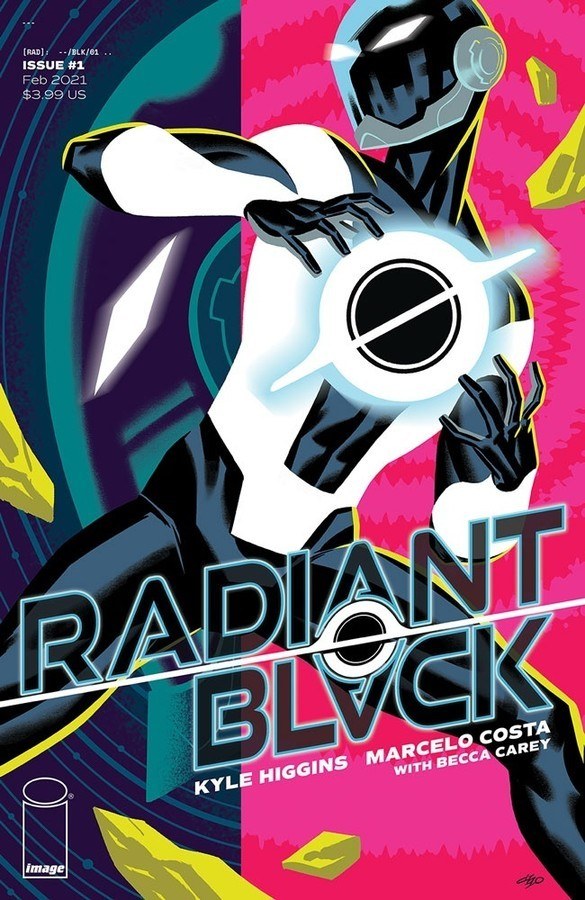 Our protagonist, Nathan Burnett, is your typical, relatable white man, working as a ride-share driver, trying to make it as a writer in Los Angeles, and in an comical amount of credit card. And when his ambitions slowly/quickly crumble around him, he finds himself moving back home to his parents in Lockport, Illinois. It is here he meets up with a childhood friend and some sort of black hole adjacent thing that gives him a super suit and an array of his nebulously defined powers.
Rain Like Hammers #1
Graham is a fantastic comic book creator, who knows when to let his artwork shine and how to accent the image with just enough text. The writing is conversational, inviting, and insightful. There is a lyrical quality to the melancholy, the sameness of the days. Graham does fantastic work with the visual language of his world and his distinctive style leaves a lasting impression that sits with you in the best possible way.
Seven Secrets #6
And there are still dozens of questions that still have no answers. But the journey to the end at breakneck speeds is accompanied by a determination and resolution. Like Caspar, we the reader don't need to know what the secret is. We just understand the magnitude of its importance. We understand how much larger than life it is.
What comics did you check out this week that we didn't cover? Hit us in the comments or on our social media!
Want to see what else we've reviewed? Check out our previous Pulls.
Want to get Black Nerd Problems updates sent directly to you? Sign up here!
Follow us on Twitter, Facebook and Instagram!