Don't know how you're going to enjoy Halloween, but here's what we reviewed in comics this week that you might want to check out:
Batman Beyond #48
Booster tells Batman that he has to take them back to 2020 where someone placed a "time bomb" in Bruce's subconscious without his knowing so that it would go off one day. With the life of someone very close to him on the line, Terry reluctantly tags along.
Chu #4
Chu #4 continues this upward trend, and I feel like the opening pages of issue 4 feel like a true start of the series, the origin of a new vector that follows the parallel vector of Saffron from the original Chew's narrative of Tony. We get some slideshow styled summaries of how the in-universe Avian Flu pandemic (a sentence which is still hard to write given that we are still experiencing a current and real pandemic at the time of writing).
Giga #1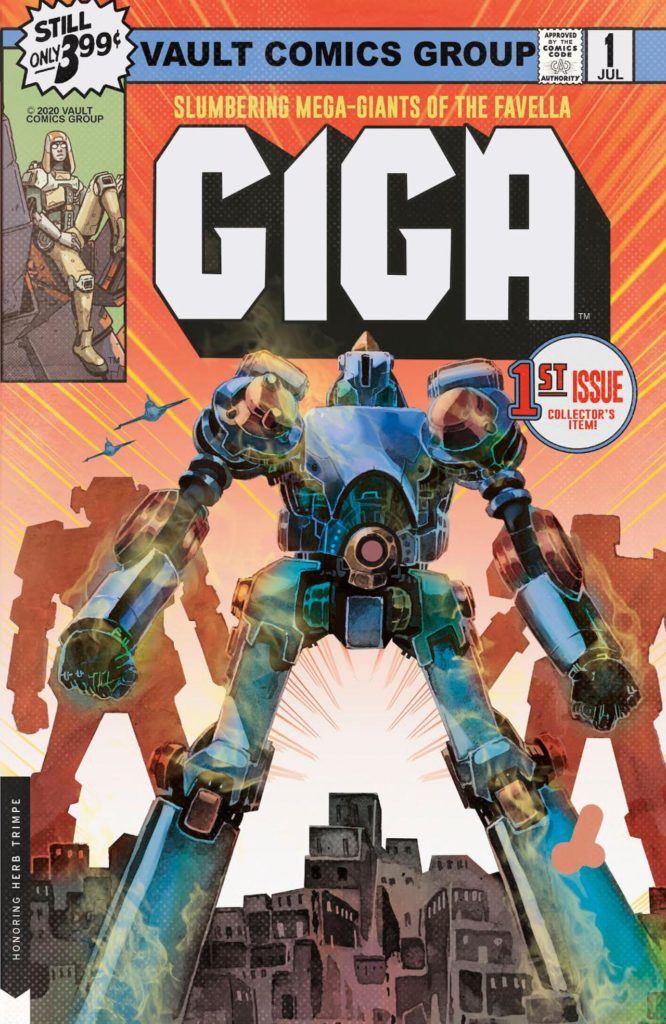 The opening pages of Giga #1 show a group of 'Novices' being taught about the "Book of Assembly" and the vast and vague religion that surrounds the robots in this world. Lê's artwork shows carved murals of several hulking machines as Paknedal muses about the world through the principal character, Evan.
Hellblazer #11
For now, let's enjoy issue #11 that had to take on the gargantuan task of unexpectedly tying up 10 issues of build-up while also building up anticipation for the finale. With all that issue #11 had to accomplish, it didn't even feel rushed. Sure, a lot happens — we start off meeting the puppet master of the arc, get his entire backstory just to see him die halfway through — but it works.
Shang Chi #2
The action is more than sufficient for anyone thirsting for martial arts mayhem, but what's more laudable is how Yang humanizes these characters when he could easily get away with just turning up the action for your standard superhero fare. Shang-Chi is kind and noble without coming across as one dimensional or uninteresting. And with the espionage thriller edge thrown in, Marvel is definitely making a way for a new, more likeable super spy archetype in the post S.H.I.E.L.D. era.
Suicide Squad #10
I'm referencing Ted Kord, who the members of Task Force X were originally convinced was evil and planning on destroying an entire island and ending countless lives. In this issue, however, they found out that this was all done by Black Mask who has gained the ability to take on other people's appearances.
X Of Swords: Stasis #1
The lion's share of this book takes place in either Otherworld or Arakko, taking a look at how it's going with Apocalype's estranged children and their campaign to win this tournament of swords against the X-Men. Hickman and Tini Howard do a pretty good job of delivering a little more insight into what it takes for our villains to unite against the citizens of Krakoa.
What comics did you check out this week that we didn't cover? Hit us in the comments or on our social media!
Want to see what else we've reviewed? Check out our previous Pulls.
Want to get Black Nerd Problems updates sent directly to you? Sign up here!
Follow us on Twitter, Facebook and Instagram!