---
If you are looking for vintage anime, try Tubi.
Cost as of March 2023: Free with ads!
I was really surprised with the anime offerings on the free Tubi app. A mix of family friendly shows including Pokemon, Yu-gi-oh, and an impressive bunch of older series and films from the late 70's to the 90's. Visiting the anime page on desktop reveals this tagline: "Dive into our collection of Japanese animation — from classic blockbusters to brand new shows airing weekly." This is where I watched one of the Urusei Yatsura films (Urusei Yatsura: Beautiful Dreamer, 1984) and also where I started watching GANSTA (2015).
This app is dripping with nostalgia: I saw A Wind Named Amnesia on the app–which was one of the first animated films from Japan that I can remember watching. And classics like Ghost in the Shell, Ranma ½ , Kimagure Orange Road, and Captain Harlock can be found. There's a great sprinkle of early 2000s and 2010s anime on there to make the section a bit more modern including Afro Samurai, The Twelve Kingdoms, and Eden of The East. There's anime and animated films dubbed and subtitled as well.
Some great titles to find on this Streaming app: The Case of Hana and Alice, Tokyo Godfathers, and Blue Submarine No.6
---
If you are looking for hidden gems, try Prime Video.
Cost as of March 2023: $8.99 per month
Prime Video has been a reliable streaming app for all types of content: film, television series, documentary and even animation. Invincible and The Legend of Vox Machina are very popular, of course. According to this piece from Deadline back in December, it even replaced Netflix as the number one streaming service In the U.S. The running joke is that there is anime on this streaming app, great anime series–hidden gems, even. But Good Grief Charlie Brown, it is near impossible to find them. Prime video is where I found Dororo back in 2019 produced by MAPPA (and Tezuka Productions) based on the manga of the same name by Osamu Tezuka. It is also where I first watched Banana Fish, a gorgeous adaptation by the same said animation studio.
In recent months, it has gotten more difficult to just locate anime on the app that is Prime only and not a series or animated film you need to rent or buy or watch on another app with a subscription like H-DIVE or Freevee. I'm here to tell you there is still anime to be found if you have patience. There are some older offerings like Demon City Shinjuku and Street Fighter II: The Animated Film. I've been watching Pet and Scum's Wish, newish series that I'm on the fence about but found a true hidden gem that gets overlooked by the name of Psychic Princess. Most of what you find on this app can be found elsewhere but it's good to know if you have a subscription to the app already, know that there is anime to be found!
Some great titles to find on this Streaming app: Dororo and Girl's Last Tour
---
If you are looking for Blockbusters and their live action adaptations, try Netflix:
Cost as of March 2023: Plans with ads start at $6.99 per month
Ahhhhhh Netflix, the great pioneer in the streaming wars. Netflix, the great industry disruptor who is still making waves because despite all the controversy (*ahem* password sharing crackdowns) it continues to be a place that recognizes that people love and will pay for anime, exclusives even. Netflix also has also had the funds to make this possible. I remember Netflix is where I first watched the highly anticipated CAROLE & TUESDAY. It is generally noted that Netflix likes to have catalogs so they have anime for days: Gundam, Doremon, Pokemon, One Piece, Evangelion–you name it. It is probably here!
Seeing the newest and hottest series make it here first as Netflix series like Cyberpunk: Edgerunners, Bubble, and Bastard!! Heavy Metal. This is also the app where you are going to find at least a handful of anime series and their live action counterparts like Cowboy Bebop and Death Note. If the stars continue to align, Netflix should have a live action adaptation of shonen great Yu Yu Hakusho coming along with One Piece, Mobile Suit: Gundam, and Avatar The Last Airbender (not anime, I know!) also in the works.
Some great titles to find on this Streaming app: Mirai, Kotaro Lives Alone, and Super Crooks
---
If you are looking for a solid collection that already exists within an app you may already have, try Hulu.
Cost as of March 2023: Plans start at $7.99 with ads per month
Perhaps, you're like me and already have Hulu as a mainstay in your streaming app rotation and want to check out the collection before looking elsewhere? Hulu is a great place to see newer series Like how I watched most of Spy x Family, like how maybe you may watch Trigun Stampede with the simulcast broadcast with Crunchyroll. This is where I get my nostalgia and rewatch old Sailor Moon episodes but also it is where I catch up on series that recently ended during the pandemic like the Fruits Baskets reboot which I adored. Hulu is also a winner to have as it is not uncommon to have households have the amazing bundle that has Hulu, Disney+, and ESPN together.
Hulu does cycle out anime a little more often than I'd like, but I will say it has a solid collection of anime in a streaming app you may already have in your arsenal. I love that I can watch 90's faves like Outlaw Star and Hellsing and then start watching Bleach: Thousand-Year Blood War or Kaguya-Sama: Love Is War. Here is an app with old favorites to the newest hits. I have to say that I have always appreciated how Hulu has always had my back with my shojo anime series. There is never enough shojo and josei anime series ever, and Hulu has always had a corner in this fight. I know that licensing has always been a issue with streaming apps period, so I'm always a little disheartened when an beloved series or a great anime film expires on the app. (If The OG Sailor Moon series is gone tomorrow, please know you can find it on the Viz Youtube channel!) yet the Hulu originals that fall into the anime category always bring something new and exciting to the catalog.
Some great titles to find on this Streaming app: NANA, The Tatami Time Machine Blues, and The Deer King
---
If you are looking for the Reigning King of Anime, Try Crunchyroll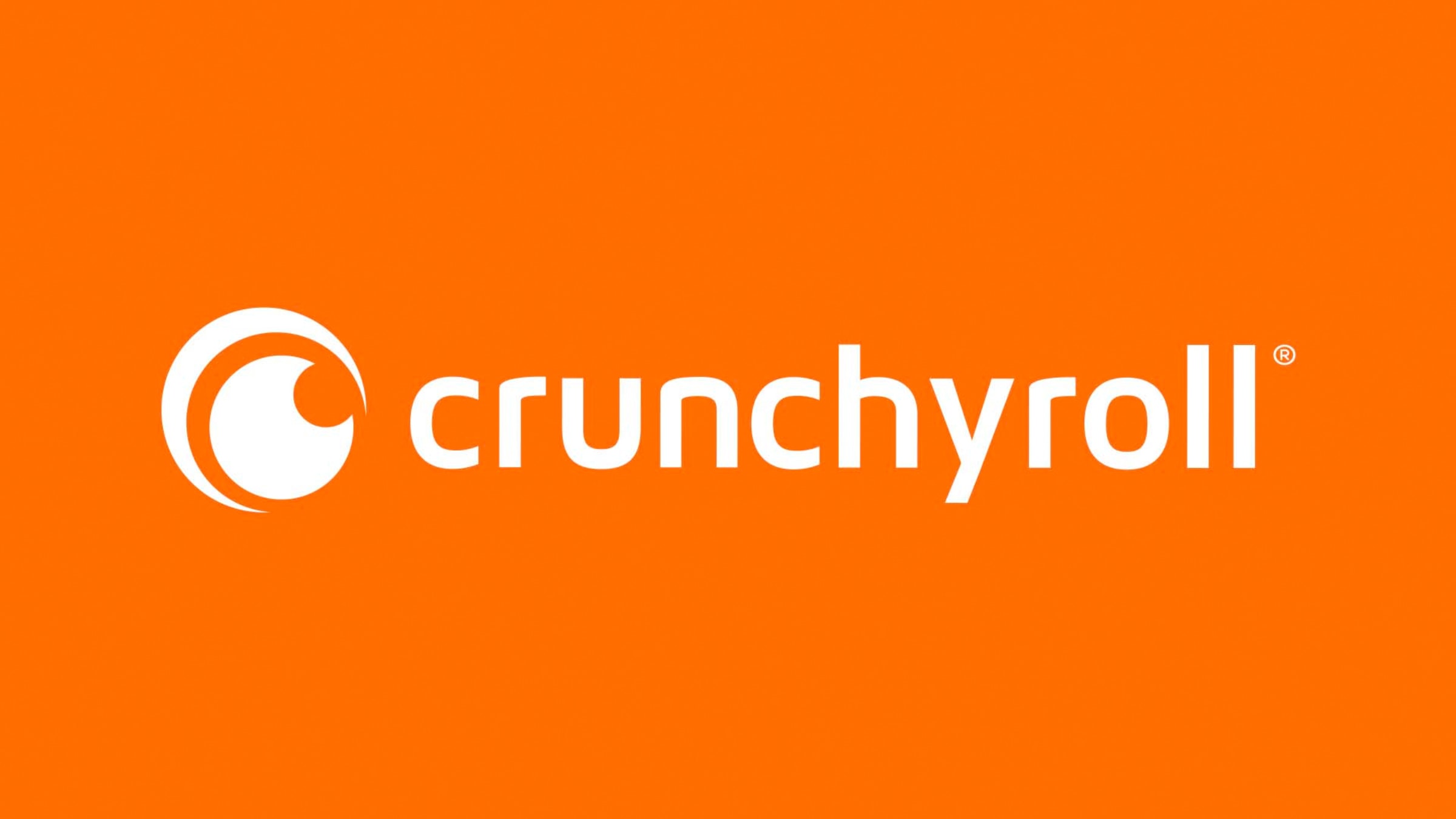 Cost as of March 2023: Plans start at $7.99 per month
Not a surprise here, Crunchyroll is King in the anime streaming app wars. With the acquisition of Funimation's catalog, this means even more content so that means all the big blockbuster titles including My Hero Academia, JUJUTSU KAISEN, and Fruits Basket. This also means titles like ODDTAXI, Tokyo Revengers, and Naruto Shippuden are available. Beyond Cruunchyroll's extensive anime catalog, it also offers access to a large manga library, games, and even drama series to watch. If I am correct, Crunchyroll boasts the most dubbed versions of anime on any app, so that's always a plus in my book. This is where most of the hottest and most anticipated anime is going to come out on. Yes, I have a subscription, and yes, I need more people who are going to be screaming when The Reason Why Raeliana Ended Up at the Duke's Mansion finally airs next month.
Some great titles to find on this Streaming app: Wakakozake, Mobile Suit Gundam: The Witch from Mercury, Trigun Stampede
---
If you are looking for the new kid on the block with LOTS of potential, try HIDIVE
Cost as of March 2023: $4.99 per month
HIDIVE is not a pushover in the streaming apps when you're looking for anime. Not all. Boasting some 300,000 users back in 2020, this "new kid on the block" is going strong after five years. According to a statement on their website, they are "an independent anime streaming company based out of Houston, Texas that just came into being in 2017. In this short amount of time, we've acquired the rights to over 500 series, movies, and OVAs, and gives you a price that won't make your wallet cry." HIDIVE has an interesting curation. Sure there's some series and films that I've watched elsewhere like Dororo or Pop Team Epic but for every series I've seen elsewhere, there are ten I haven't seen, period.
Seeing the anime adaptations for manga I adored like Bloom Into You and Chihayafuru means the world to me, because I struggle to find Shojo and Josei anime versions of manga I devoured. HIDIVE is the hidden ace for anime in the streaming app lineup because it really does have the range and the stunning first draft picks. This is the same app where you can watch the newer Urusei Yatsura reboot and Tsurune: The Linking Shot–yet another sports anime that took us by surprise!
Some great titles to find on this Streaming app: Urusei Yatsura, Ya Boy Kongming!, and Tsurune: The Linking Shot
---
Here's part one of our 2023 Streaming Guide to Watch Anime! There's more ground to cover with more streaming apps in the game. Stay tuned for next month as we cover a handful of more apps where anime is to be found! Check out all the other anime features and reviews here on the site! Also, I have to say that I am writing this guide as as U.S. based viewer, check with your country/region's availability when it comes to these apps and their offerings! Happy watching and streaming!
---
Cover image via Crunchyroll
Want to get Black Nerd Problems updates sent directly to you? Sign up here! Follow us on Twitter, Facebook, Youtube, and Instagram!